Fun Summer Activities for the Whole Family
Sponsored by Shape Your Future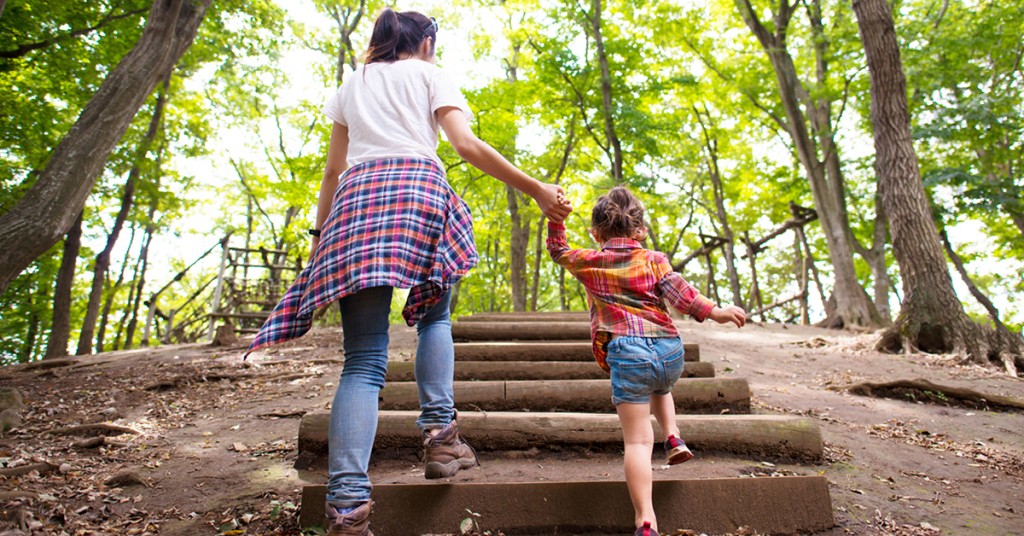 Long days and sunny afternoons are here! Here are some of our favorite ways to keep the family active and have fun all summer long. The best part? Many of these activities require little to no equipment at all!
Let's Chalk Art:
Hopscotch: All you need is chalk and a sidewalk!
The Ground is Lava: Draw rocks on your sidewalk to safely hop to and from—everything else is lava!
Off to the Races: Draw any objects you want—animals, spaceships, smiley faces—then call out which one for the kids to race to!
Chalk Obstacle Course: Practice letters, numbers and coordination with Kym and Palmer.
Hoofing Around:
Hike: Take a look at what Oklahoma has to offer!
Bug Hunt: Nature's classroom is teeming with creepy-crawly friends.
Walkabout: Head out the door with no destination in mind. At every intersection, play Rock Paper Scissors and let the winner decide which direction to go!
Sporty:
Bike: Self-powered transportation! Pack a healthy snack and plenty of water.
Basketball: Hoop it up!
Frisbee: It's all in the wrist! Ready to add some competitive flair? Try frisbee tennis or frisbee golf.
Rollerblading: Pad up and roll out!
Sprinkler Fun: Try playing the sponge game! Give each kid a sponge. Have them fill their sponges and squeeze them empty into a bowl. The first one to fill their bowl to the top wins!
Swimming: Throw a splish-splash bash!
Yoga Outside: Unroll a beach towel and try these yoga poses!
Leisure:
Picnic: Pack some healthy snacks and head to your favorite park — or backyard!
Mindfulness:
Sunny summer days are perfect for practicing mindfulness exercises. Use the beautiful weather as an opportunity to deal with stress in a healthy — and relaxing — way.
Here's one way to practice mindfulness. Close your eyes and imagine yourself in a relaxing place. While you're in this place, imagine how the breeze feels and what the birds sound like.
Be aware of your lungs as they fill with air. Then feel how the air leaves your mouth.
Focus on how it feels to be in the present moment. Don't fight negatives thoughts. Instead, acknowledge them before returning to focusing on your breathing as the air enters and exits your lungs.
For Groups:
Soccer: You don't need a big goal to get your kicks. Set up a couple of cones (or water bottles) and get to it!
Wiffleball: Anyone can flex their inner slugger with this classic twist on baseball.
Kickball: Another twist on baseball? Sign us up!
Volleyball: Bump. Set. Spike. Rinse, repeat.
No balls? No worries!
Freeze tag: Tag, you're frozen!
Duck, Duck, Goose: A timeless classic.
Hide-and-seek: Yet another game that never goes out of style.
Don't forget to cap it all off with a healthy summer snack!