Five Reasons To Take the Kids to Tulkon Next Year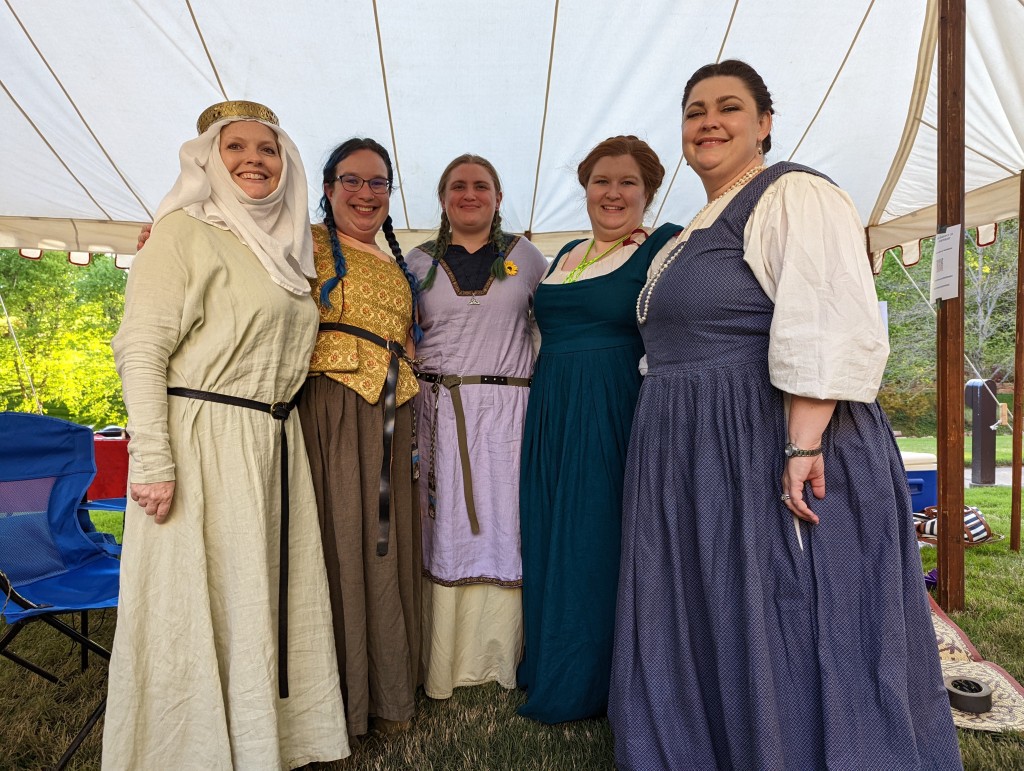 There's little our family loves more than a chance to dress up and geek out, which is why we love covering genre conventions for TulsaKids. With a couple of our favorite cons getting left behind on the other side of the pandemic, we were super excited last year to cover a new one: Inspired by the Baggins' adventures in Middle Earth, Tulkon is a Tulsa fantasy and sci-fi convention that celebrated its second event this year, and it's also the cosplay and convention community's best kept secret in the region.
We got to check it out again this year, and we can't wait to go back for lucky number three in 2023. Whether you plan for your conventions all year long or you've always dreamed of taking the kids to one, Tulkon should absolutely be on your calendar for next year.
Here's everything you need to know:
1. It's a great first convention experience.
I meet people all the time who tell me they've always wanted to check out a convention, but they're not sure which one to go to or they're intimidated by the size and scope of bigger cons. Tulkon is a perfect first convention experience because there's plenty to do between gaming rooms, cosplay, vendors, and panels, but it's also easy to plan your weekend since it's still a growing convention. You'll be able to take everything in without having to plan your weekend to the letter. Even better, tickets are very affordable, which means you'll have cash to spend on all the artist merch your kids end up drooling over.
2. There's a movie room running throughout the weekend.
Both years that we've attended Tulkon, there has been a chill room with films playing throughout the convention. When you're tired of walking around or you've got a break between panels or events, you can chill out and check out a classic fantasy or sci-fi film. This also comes in handy if your party wants to comb through every single vendor table but you just need to sit the heck down and catch your breath for a bit.
3. It's a great convention for folks who love conventions but don't love the sensory overload.
Our family loves going to conventions, but if you read my blog long enough, you'll start to notice that not all of us end up going to them. That's because although we enjoy doing everything together, our autistic family member sometimes decides to sit out the more intense conventions. And frankly, sometimes even the neurotypical family members end up feeling a little zapped after spending a couple of days darting from panel to panel while fretting over whether our cosplays are still intact.
Thanks to the movie room and outdoor area where the Barony of Northkeep (Tulsa's SCA chapter) resides through the convention, Tulkon has plenty of great chill zones for decompressing from the auditory and visual overload. And it's also generally less intense of an experience overall than some of the bigger conventions we've been to.
4. There are plenty of great panels (that are easier to get into than they are at big conventions).
One of the toughest things about going to a big convention is that there are plenty of fantastic panels to check out on topics ranging from cosplay creation to Star Trek culture. But there's no guarantee that there will be an open seat. I've been to conventions where getting a seat in a popular panel meant standing in line literally for hours while missing out on other panels or the rest of the convention. With Tulkon, there's plenty of seating and there are some fantastic panels and events going. To keep up with everything, there's even a downloadable schedule.
5. It's an excellent place for folks just getting into cosplay.
I've spoken to quite a few folks who express a desire to cosplay at a convention, but they're intimidated by all of the professional-quality cosplayers they're used to seeing at bigger events. If I've said it once, I've said it a hundred times: there's no such thing as a bad cosplay (as long as it's not offensive). But if you're feeling shy about rolling out your homespun Sailor Moon, this is the place to do it.
As a smaller convention, you'll find that everyone who attends Tulkon is super encouraging and friendly. And if you or your teen is thinking of entering a first cosplay competition, Tulkon has a very approachable contest with an incredibly loving audience for all levels of cosplay. You'll also find that it's much easier to talk to the professional and experienced cosplayers attending the convention – a perfect chance to catch some good pointers and build your confidence.
Planning for Tulkon 2023
Tulkon is scheduled for April 14-16, 2023, so mark your calendars now and start planning your cosplay! In the meantime, don't forget to check out my list of upcoming conventions and plan the rest of your year. Thanks for reading and have a magical week in your little nebula!
---