Events Honoring Black History Month in Tulsa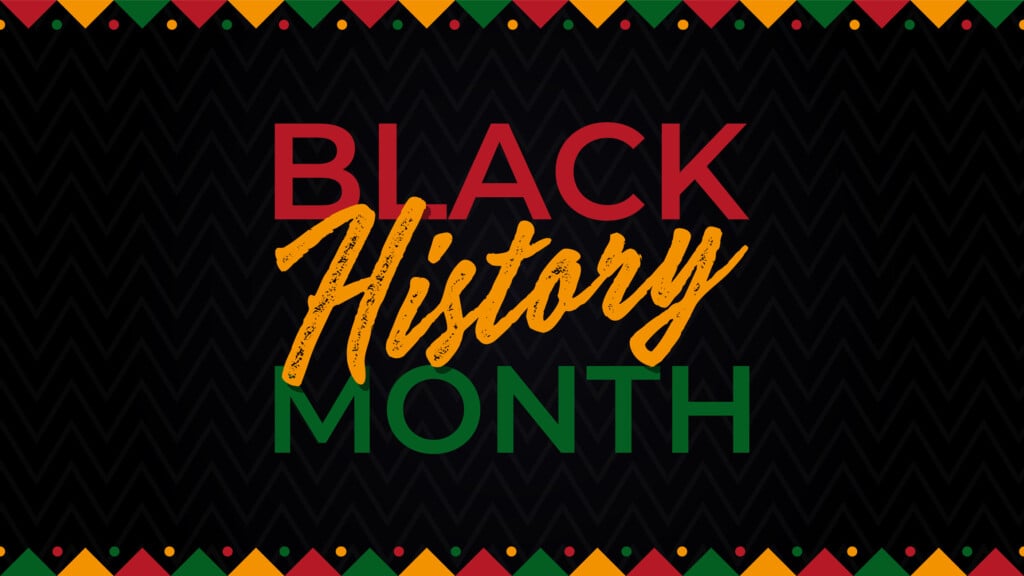 February is Black History Month; here are some ways local organizations are honoring this important month. Find more ideas in Dr. Tamecca Rogers' February TulsaKids article, "Black History 365."
When: February 5, 1-4 p.m.
Circle Cinema, 10 S. Lewis Ave.
Special premiere screening Sun 2/5 hosted by the Booker T. Washington Class of 1971! Reception at 1 p.m., film screening at 2 p.m. with introduction by the director TheRese Anderson-Aduni. Following the film, there will be a "To Continue the Legacy" panel discussion with info on the North Tulsa Black Business Directory. Presented in support of Black History Month, as a part of Circle Cinema's REEL Indie program and as a fundraiser for the BTW class of '71 55th reunion. Tickets on sale soon. Daily screenings of just the film will begin Fri 2/10.
"Rebuilding Black Wall Street: My Life" is a powerful documentary from the H.M. Anderson Trust Archives, Smithsonian, and Getty Images Inc. about the resiliency of Greenwood. The film is made from a collection of home movies discovered by the late Rev. Dr. Harold M. Anderson family. It depicts families who stayed and rebuilt after the 1921 Tulsa Race Massacre, working to bring back the community and thriving businesses. The home movies in the film will be digitized for preservation at the Smithsonian Museum of American History Archives, and audience members are invited to identify any relatives they recognize on screen for crediting in the archives. "Come, immortalize your family's name along with the film at the Smithsonian."
When: February 6, 6-7:30 p.m.
Where: Circle Cinema, 10 S. Lewis Ave.
Join us for a FREE presentation of this new documentary exploring the rich history of the Booker T. Washington boys basketball team!
All tickets free and open to the public.
Includes a Q&A with director and Tulsa Artist Fellow Dr. Rodney L. Clark and the current BTW boys team with coach Eli Brown III, moderated by former coach and alum Reginald "Ice" Terry. Presented as part of Black History Month, with support from Tulsa Artist Fellowship.
When: Saturdays in February, 2-4 p.m.
Where: Gathering Place, ONEOK Boathouse
Gathering Place invites the Tulsa community to celebrate Black History Month with Tulsa in Harmony, a tribute to Black art and culture. Every Saturday in February, Tulsa in Harmony will highlight different local musicians and artists and pay homage to historical Black artists. 
The Tulsa in Harmony event series will kick off on Saturday, February 4 from 2 p.m. to 4 p.m. in ONEOK Boathouse. Each week, Tulsa in Harmony will highlight different local musicians with performances by Steph Simon and The Subii, Branjae, OmaleyB, and the Met Choir. Guests can make their own unique crafts every Saturday based on the artwork of historical artists like Alma Thomas, Augusta Savage, Jean-Michel Basquiat, and Lois Marilou Jones. In addition, four pairs of Nike Air Force 1s—sourced by Silhouette Shoes and customized by local artists Tyler Thrasher, Angel Okolie, and Trueson Daugherty—will be on display.
Throughout the entire month of February, guests can enjoy an intimate selection of works on display in ONEOK Boathouse by Black Moon Collective. Fulton Street Books & Coffee will also curate a variety of children's books to read in honor of Black History Month.
When: Thursdays in February, 6-8:30 p.m., plus February 14
Where: Circle Cinema, 10 S. Lewis Ave.
Celebrate the Black experience on-screen with the best classic and contemporary romance films. Fall in love all over again at Circle Cinema with five movies in February, one each Thursday and a bonus "Galentine's Day" screening on Tue 2/14. Sponsored by Black Vibe Tulsa, with support from
#PlayTulsaMusic
. Presented in support of Black History Month.
Feb. 2: "Love and Basketball"
Feb. 9: TBD
Feb. 14: "Love Jones"
Feb. 16: TBD
Feb. 23: TBD
When: February 12, 10 a.m.-12 p.m.
Where: Gathering Place, 2650 S. John Williams Way
Join us on Sunday, February 12 from 10 a.m. to 12 p.m. in ONEOK Boathouse for a public art performance led by Marlon F. Hall, creator of Dear Black Future. The performance will include a reading of 450 letters to the Black Future and a yoga class scored by a micro-orchestra. Learn more at gatheringplace.org/parkcalendar/event/2871487
"A Resilience Ride: Traveling While Black" on Thursday, Feb. 2 from 6 to 7 p.m. at Rudisill Regional Library. Join this interactive road trip experience across 1950s America using Victor Hugo Green's "Green Book" to experience the resilience of traveling while Black. For all ages.
"Genealogy Detectives: Research African American Ancestors" on Saturday, Feb. 4 from 10:30-11:30 a.m. at Suburban Acres Library, 4606 N. Garrison Ave. Family history research can be challenging for African Americans. This event will provide tips on how to get started and use helpful online resources. For adults. Registration is required.
An Evening with Evette Dionne: Dionne will speak about her book and the idea of resilience in body and soul at Rudisill Regional Library, 1520 N. Hartford, on Friday, Feb. 17 from 6 to 8 p.m. This event is free and open to the public, but registration is required. Register online at www.tulsalibrary.org/events or call 918-549-7323.
"2023 African American Heritage Bowl" on Thursday, Feb. 23 from 7 to 8:45 p.m. at Rudisill Regional Library. Schools and community groups are invited to compete for prizes and recognition by answering questions about Black history, themed around Black resistance. Registration is required.
"Film Screening" on Tuesday, Feb. 28 from 6 to 8:30 p.m. at Rudisill Regional Library. Film is rated PG-13.
Learn more at tulsakids.com/honor-black-resistance-with-author-evette-dionne-and-monthlong-series-at-tulsa-city-county-library/
When: February 17, 6:30-8:30 p.m.
Where: Circle Cinema, 10 S. Lewis Ave.
TulsaKids writer Dr. Tamecca Rogers directed the documentary CROWN, which "showcases how beauty and professionalism don't have to be defined by the status quo. Prominent local Black women in Tulsa share their lived experiences with racism and discrimination in the workplace and school." The documentary opens at Circle Cinema on Feb. 17, 6:30-8:30 p.m., with a Q&A, live dance performances and more.
When: February 18 and 25, 8 p.m.; February 19 and 26, 3 p.m.
Where: Tulsa PAC, 110 E. 2nd St.
Blue, a gifted trumpeter, contemplates selling his once-vibrant jazz club in Detroit's Blackbottom neighborhood to shake free the demons of his past and better his life. Presented by Theatre North.
When: February 19, 2-5 p.m.
Where: Greenwood Cultural Center, 322 N. Greenwood Ave.
Join Greenwood Cultural Center for an engaging conversation about Critical Race Theory with Justin Hansford, Esq. Justin Hansford is a professor of Law and executive director and founder of the Thurgood Marshall Civil Rights Center. He has a B.A. from Howard University and a J.D. from Georgetown University Law Center, where he was a founder of the Georgetown Journal of Law and Modern Critical Race Perspectives.
Click the link to learn more about the speaker: greenwoodculturalcenter.org/justin-hansford
The Moderator for this event will be Hannibal B. Johnson, Esq. This event is FREE & open to the public. Sponsored by the Zarrow Commemoration Fund.
When: February 19, 6 p.m.
Where: Philbrook Museum, 2727 S. Rockford Rd.
Come hear the sounds of rich history in the tradition of Spirituals also known as "freedom songs". This is a Benefit Concert to support the Educational Programming & Operations of Greenwood Rising Black Wall Street History Center of Tulsa, Oklahoma. Adult tickets are $50; tickets for ages 12 and under are $25.
When: February 25, 11 a.m.-3 p.m.
Where: Jane A. Malone Center in Chamberlain Park, 4940 N. Frankfort Ave.
Join Tulsa Parks and the Jane A. Malone Center for an enriching community experience focusing on the arts, entrepreneurship and the cultural impact of the Black community. There will be music, shopping, live arts, food and more.