DIY Tulsa Costumes
Tulsa Girls Art School Designs Tulsa-Themed DIY Halloween Costumes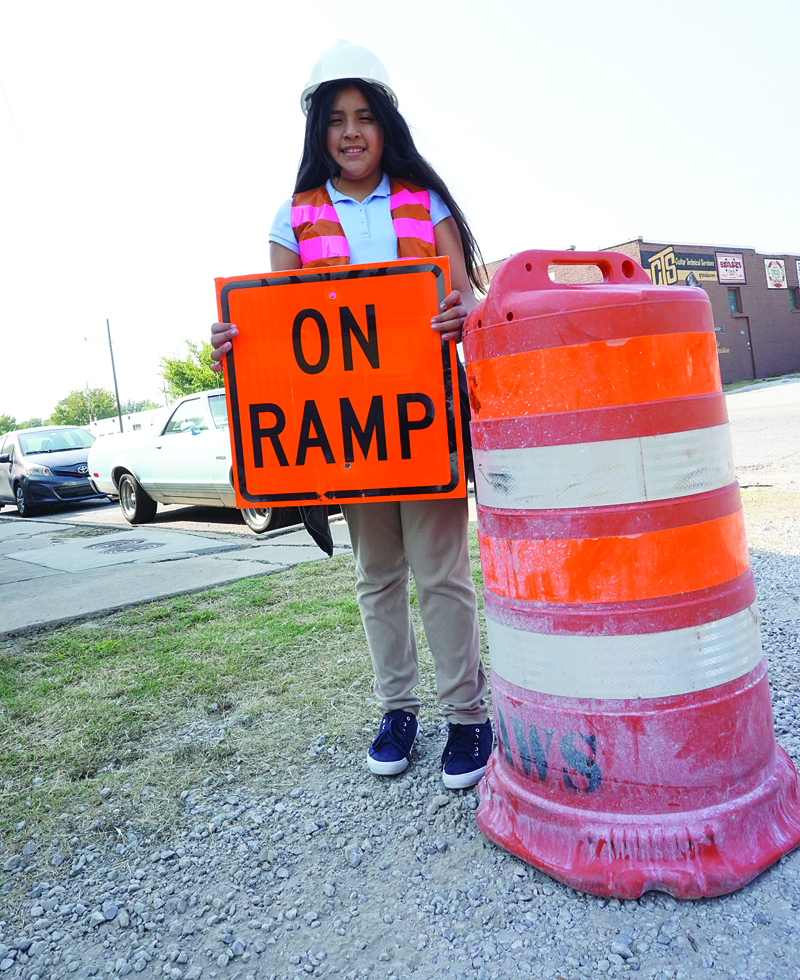 TulsaKids staff invited the Tulsa Girls Art School (TGAS) to come up with some creative, Tulsa-themed DIY Halloween costumes for our October issue. Yusselle Jimenez, age 11; Citlhaly Duarte, age 11; and Leia Nealy, age 9, took on our project. They brainstormed ideas and came up with their top four.
Not surprisingly, Construction Worker was the #1 idea because, as Yusselle put it, "I see them all over the streets." Other costumes included Mayor G.T. Bynum, Leon Russell and a tornado with news reporters.
If you come up with some Tulsa-themed costumes, we'd love to see your pictures. Send photos to our web and social media editor Tara Rittler at tara.rittler@gmail.com, who can share them on our Facebook page or Instagram.