College Planning: The Interview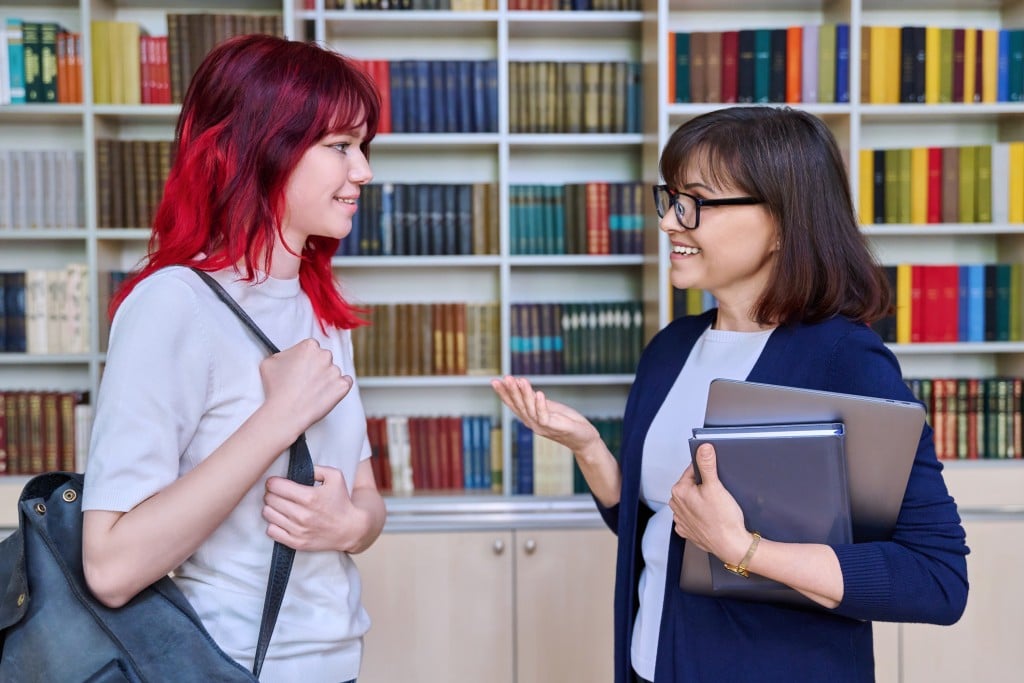 Even before junior year, students begin hearing about the college application process. High school juniors may be taking exams such as the SAT and ACT, and by fall of senior year, things really get going. You may be soliciting letters of recommendation from teachers, writing college essays, filling various financial and academic forms, and—if you are going to a college that requires it—preparing for The Interview.
The college interview is partly for evaluation but becomes equally important as a resource of personal contact for the student, as a place to get answers and handle needs. Bombing the interview won't keep you out of college. In fact, large state universities don't have an interview unless you are interviewing to receive a special scholarship or to be a part of a special program within the university. But the interview can up your chances for acceptance at some colleges.
Setting up an interview at competitive colleges can make a difference because it shows your interest in that school. If you can't visit the school for an interview, you may be able to set one up when the admissions counselor comes to a college fair, or with alumni living in your town.
Before the interview, remember why you've scheduled it. Research the college ahead of time and have some questions in mind. Creative and interesting questions will make your interviewer take notice, so challenge yourself to come up with good ones. But don't go too bizarre. You want to look curious, not off-the-wall.
Ask your parents, a teacher or a friend (who can keep a straight face) to play the role of interviewer, and practice answering and asking questions. Answer each one thoroughly. Admissions counselors know you're nervous, so just try to be yourself. You'll need to cover the standards, such as:
Why do you want to attend this school?
What first interested you in this college?
What are your goals?
What do you plan to do with your life?
What are your strengths and weaknesses?
Yes, that last one's the killer, but all address specifics you need to have answers to. Use this practice time to hone your delivery—such as learning to stop saying "like" at the beginning of each sentence. At the end of a session, ask your "interviewer" for his/her take on your strengths and weaknesses.
An interviewer's questions are designed to make students think about the things they might not have thought through yet. It takes knowing intelligent and convincing reasons before you can answer fully. Be honest. You can't convince someone else until you're fully convinced.
Another good thing about practicing is it allows a greater comfort zone on the day of "the real thing." The interviewer is looking for maturity, and you want to come off as bright, self-assured and relaxed. Be polite, but don't try to be something you aren't. Interviewers will see right through an act.
Now that practice is complete, get ready for the real deal. If you're interviewing with more than one college, schedule your top pick for last. You'll get better as you go along, so hone skills by beginning with least favored schools if you can.
On the big day, choose clothes that make you comfortable. That means don't out-dress the interviewer, but move up from jeans and a T-shirt. Casual and confident, not formal or fussy. Most interviews last around 30 minutes, and you don't want to spend yours fidgeting.
Next, do allow your parents to straighten your collar or brush bangs from your eyes, but do not let them accompany you. The admissions counselor wants to assess your maturity level and outlook, not hear Mom answer for you or smile and sigh whenever you say anything. There's always a nice big waiting room filled with financial aid material. Leave parents there.
Oh, and one last thing, don't chew gum. That picky teacher who always said that doing so while talking showed disrespect . . . well, she was right.