College of the Muscogee Nation Student Success Center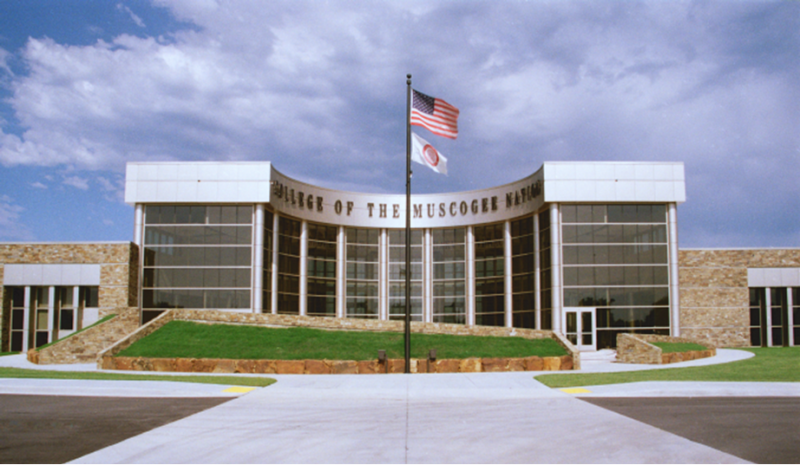 A college education offers numerous benefits to young people, such as increased job opportunities, better health benefits, more job satisfaction and a higher salary, as well as the personal growth and confidence that comes from a solid education. In addition to these benefits, students at the College of the Muscogee Nation (CMN) experience a Native-based curriculum, small class sizes, and guidance from a Native perspective.
To prepare students for success in college, CMN's Student Success Center Outreach Program provides high school students with information on financial aid and the Free Application for Federal Student Aid (FAFS). In addition, students can learn how concurrent enrollment in college classes and advanced placement courses will allow them to earn college credit while still in high school. Students are also encouraged to take the ACT and/or SAT early and often, and to take advantage of test preparation opportunities at school, libraries or online. Attending career fairs and participating in academic counseling will help students shape a post-high school vision.
An outreach program of CMN, the Student Success Center provides a positive environment for students to express their concerns and share their interests during their educational experiences. Staff members mentor students in becoming informed with CMN's core value Fvtcetv (Integrity) by empowering them to make effective decisions throughout their college career.
The Student Success Center offers the following services:
Academic Advisement
Career Counseling
Retention Support
ACT Residual Testing
Community Outreach
Tutoring
Placement Testing
The College of the Muscogee Nation prepares and supports students as they navigate college planning and beyond. The stated mission of the CMN Student Success Center is that it "will assist CMN students in completing their higher education goals by enhancing academic skills through services, programs, and culture. By incorporating Muscogee values, the center offers guidance and support in all areas of college life."
To learn more about the College of Muscogee Nation and the Student Success Center, please visit www.cmn.edu; call or email 918.549.2832; mlewis@cmn.edu.