Celebrating Pi Day in Tulsa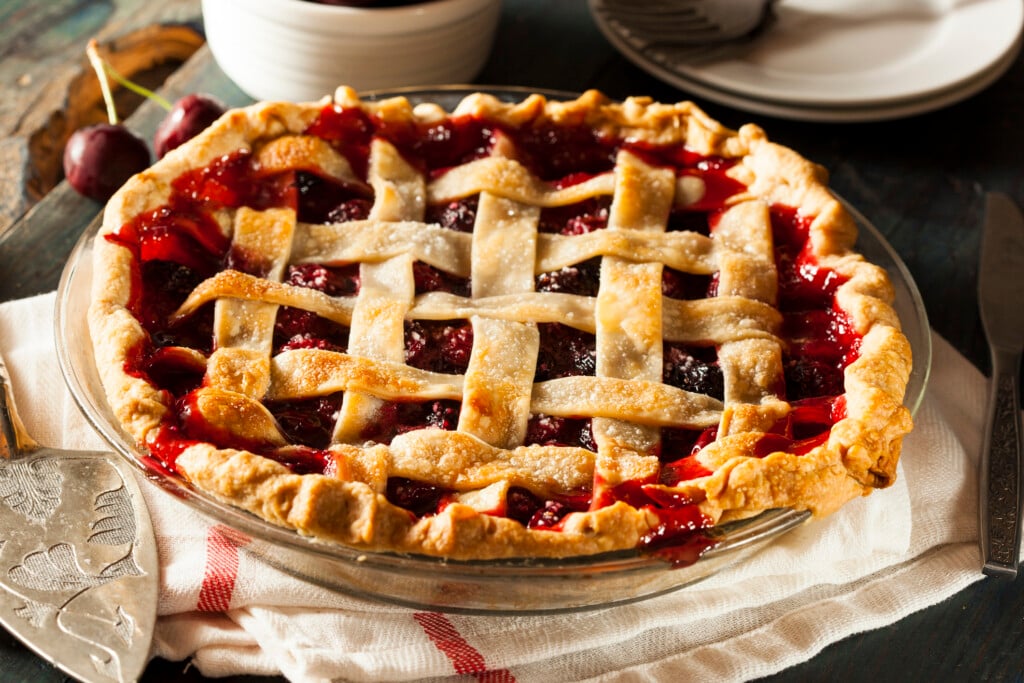 Math was never my favorite subject. But I do love Pi Day! (And Pie Day, celebrated January 23.) Here are some fun ways to celebrate Pi Day in Tulsa this year.
Where to Get Pie
Our neighborhood pie shop! Their Pi Day menu includes Oatmeal Cream Pie, Texas Trash Pie, Peach Pie Bars, Blueberry Crisp and two flavors of hand pie. On the savory side, try the Brisket Pie.
Also curious about Texas Trash Pie? To me, it looks like those popular Hello Dolly bars. Those go by many names, but they've got the graham cracker crust, and then coconut, chocolate chips and sweetened condensed milk. So similar to those, but in pie form.
Common Tart is typically closed Tuesdays, but they'll make an exception for Pi Day.
Antoinette in the Tulsa Arts District will be open 7 a.m.-6 p.m. on March 14. Mini pie offerings include Mile High Chocolate, Lemon Meringue, Coconut Cream, Vanilla Cream, Apple, Carrot Cake, Hazelnut, Butterscotch Caramel…the list goes on. Whole or sliced pie offerings include some of those, plus Red Velvet, Key Lime, Black and Blue and Cherry Crumb. Some of the whole/sliced pies are vegan or gluten free.
Merritt's is offering $5 off whole pies on March 14. This offer is good at all three stores, 6 a.m.-6 p.m.
Cobbler Mom in the Greenwood District is offering 20% off their delicious cobblers, while supplies last.
Queenie's will have Carrot Cake Whoopie Pies, Grasshopper Pie (perfect for St. Patrick's Day week!), Rich's Chocolate Pie, Coconut Cream Pie, Sour Cream Apple Pie…and more.
Plus, they're having Irish Lunch & Dinner specials all week long!
Ambrosial Bites Vegan does tasty-sounding pop-up shops around town, as well as custom orders. Celebrate Pi Day in the evening (5:30-8:30 p.m.) at Dead Armadillo Brewery. They have mini pies: Chocolate Dipped Potato Chip (gluten free), Salty Pretzel Banana, Raspberry Key Lime and Peanut Butter.
Other Local Favorites
If you're looking for more options, Brownie's Hamburgers near 31st and Harvard is known for their pies. And Take 2: A Resonance Cafe downtown has a good variety as well. Wildflower Cafe at 11th and Peoria also has a good dessert selection each day, including pies.
What did we miss? If I see more menus or discounts posted throughout the day, I'll try to add them!
Speaking of Brownie's, Discovery Lab is offering a $25 Brownie's gift card to its 314th guest on March 14. AND another giveaway at 3:14 p.m. Fun!
Interesting Types of Pie
Texas Trash Pie had me curious about other unexpected pie names. If you want to make your own pie today, why not try:
---