Camping and Hiking Snacks for Your Family
Pre-make these delicious recipes for your next camping trip.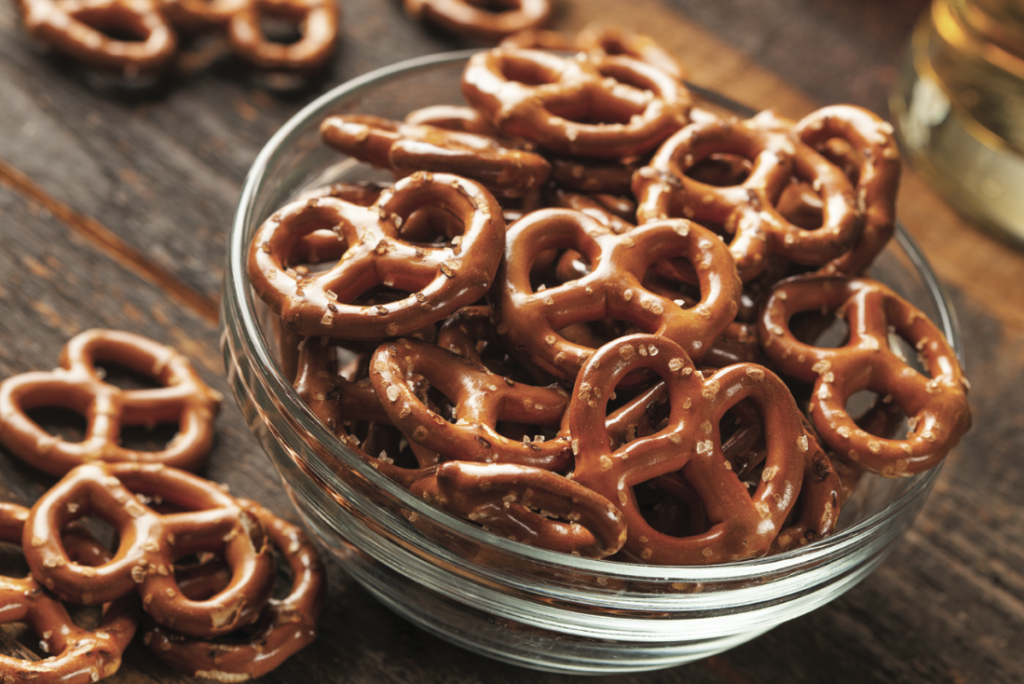 Confession: I like s'mores more than I like camping.
My kids have been talking about taking a summer camping trip since the gloomy days of January, so that means I'm not getting out of camping. The s'mores will make it tolerable – and palatable.
It's not unusual that I would make food the silver lining. I begin daydreaming about the food of each coming season long before I turn the page on the calendar. To get through the doldrums of this last winter, my husband, kids and I pretended it was summer. At dinner, we each had to say what we would do if it were a sunny July day instead of a dark January day.
The kids mentioned swimming, camping, and going to the beach. I talked about eating watermelon, roasted corn on the cob and salsa made from homegrown tomatoes. The foods of summer are a big part of what makes summer so great.
As parents, many of us are now using these spring days for summer planning. We're collectively signing up for summer camps, searching for enrichment experiences for our kids and planning excursions and travel.
I'm doing all of that – plus looking through favorite cookbooks and a notebook I kept from last summer where I jotted down some of our fun memories and most-loved foods from the season.
So when it's time for camping – planned or impromptu – I can feed us something besides Teddy Grahams and goldfish crackers.
Here are some fun snack ideas, whether you're on a play date at the park, a hike at Turkey Mountain or a camping trip.
---
You may have seen similar recipes on Pinterest. This one's worth more than a pin – it's worth buying the ingredients so you have it on hand for the kids.
Trail Mix Bites
1 cup whole grain puffed rice cereal
1/2 cup creamy peanut butter
1/2 cup dark chocolate chips
1/2 cup pecans or sunflower seeds (without shells)
1/2 cup chopped pretzels
1/3 cup honey
1/3 cup raisins, dried cranberries or dried chopped apricots (or a mixture of all three)
1/4 cup wheat germ
Stir ingredients together in a large bowl. Thoroughly mix until evenly coated. Cover and refrigerate for 2 hours.
Shape mixture into 1-inch balls. Keep in a closed container in the refrigerator for up to two weeks.
Note: If you don't have puffed rice cereal, you may substitute old-fashioned oats.
---
Snack Sticks
1 teaspoon lemon pepper
1 1/2 teaspoons garlic salt
1/2 teaspoon ground cayenne pepper (optional)
1 (1 ounce) package dry Ranch-style dressing mix
3/4 cup canola oil
1 1/2 (15 ounce) packages mini pretzels
In a small bowl, mix together lemon pepper, garlic salt, cayenne pepper, ranch-style dressing mix and vegetable oil.
Place pretzels in a large, sealable plastic bag. Pour in mixture from bowl. Shake well. Allow pretzels to marinate in the mixture approximately 2 hours before serving. Shake occasionally to maintain coating.
---
If you're planning an overnight camping trip this summer, hang on to this recipe. This is a fun one to wake up to after a night under the stars.
Grilled Eggs
12 eggs
Sliced bell peppers or mushrooms
Grated cheese
Salt and pepper
Preheat an outdoor grill for medium high heat and lightly oil grate.
Coat all holes of a muffin pan with cooking spray and crack an egg into each hole. Top with veggies, cheese and salt and pepper, if desired.
Place on grill, and cook over medium high heat until done – about 2 minutes.
---
Even if your overnight camping is in your back yard, you can make these for fun on your outdoor grill. Use any combination of meat and veggies your kids like.
Campfire Packs
1 pound skinless, boneless chicken breast, cubed
1 onion, diced
1 (8-ounce) package sliced fresh mushrooms
1 yellow bell pepper, seeded and sliced into strips
1 red bell pepper, seeded and sliced into strips
4 cloves garlic, sliced
4 small potatoes, cubed
1/4 cup olive oil
Juice of 1 lemon
In a large ziploc bag, combine the chicken, onion, mushrooms, yellow pepper, red pepper, garlic and potatoes. Pour in the olive oil and lemon juice, then mix well.
Evenly divide the mixture between 4 large sheets of heavy-duty aluminum foil. Top each with another sheet of foil, and roll up the edges tightly. Wrap each packet again, securely in another sheet of foil to double wrap.
Cook on the hot coals of a campfire until the chicken is opaque and the potatoes are tender, around 40 minutes. The cooking time will vary if using a gas or charcoal grill. Open one packet after about 30 minutes to check chicken and potatoes for doneness.