Black History Is More Than a Month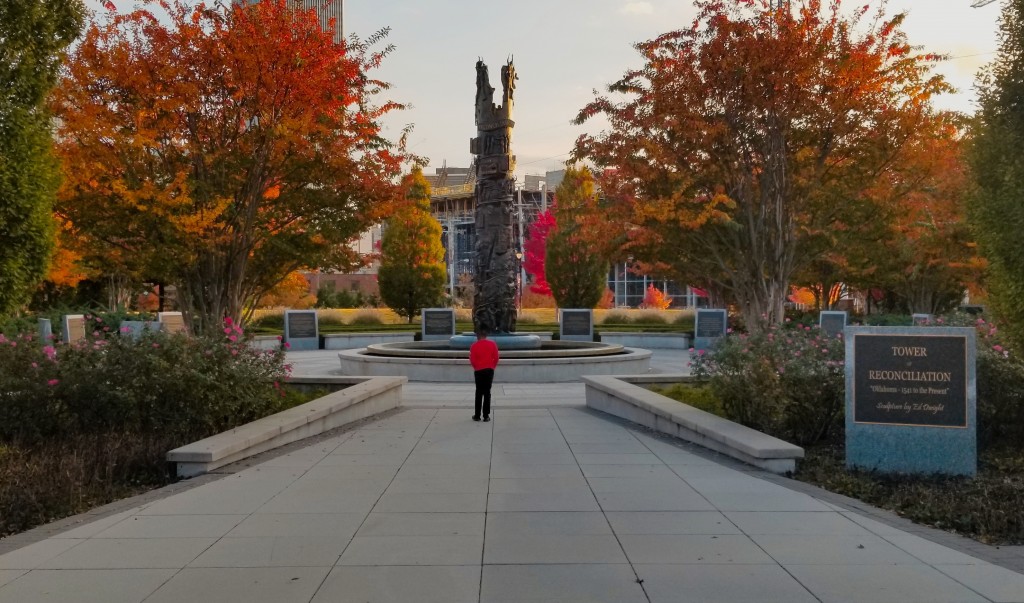 This year's Black History Month finds us amid a crisis – political, health and social. While social equity and racial justice are starting to gain due attention at workplaces, hospitals often fall behind, as do schools when it comes to educating youth on Black History, racial bias and current issues that arise from them.
As I wrote this article, I reflected on myself as a Black elementary student attending a predominantly white school. I don't recall Black History Month being taught or celebrated throughout the entire month. Not many of our schoolbooks featured any African Americans. However, I remember our teacher briefly speaking about Martin Luther King, Jr. and Rosa Parks. I vividly remember the feeling I had in the pit of my stomach when my classmates were glaring at me when the teacher selected me to read a paragraph about Rosa Parks refusing to go to the back of the bus. I was uncomfortable, and I didn't learn much more than I already knew because we briefly learned the same things about Martin Luther King, Jr. and Rosa Parks each year during Black History Month.
Rather than rehashing the same superficial information, here are some tips to make your Black History Month lessons genuine, racially just and truly effective.
Black History Month: New Concepts, Deeper Understanding
Help students elevate their intellect. Intellectual elevation, alas, requires looking at the same topic from different angles, using numerous sources, and in different ways. This year, commit to planning Black History Month lessons that will make a true impact!
Black Health and Wellness: This Year's Black History Month Theme
Discuss disparities and obstacles that Black Americans face with health and wellness. Address statistics that show how stigmatization of getting help for mental illness affects Black Americans, how inequity in healthcare access and insurance and negative experiences create mistrust, and why it's crucial to promote culturally responsive care.
Stereotypes and Microaggressions
Teach your students what racial aggressions are. Give examples of the types of statements and actions Black Americans face daily, either accidental or intentional, that express discriminatory biases (e.g., associating race with ethnicity, touching hair, etc.).
Inclusion
Use the opportunity to talk about the importance of equity and inclusion, particularly in education, health, language and business. Talk about what racially just environments are, the impact of (un)conscious biases and different ways in which organizations strive toward equity.
Current Events
Don't forget to address and acknowledge the "now" in all its complexities. Introduce students on how to use multidimensional insight into modern Black Americans' issues, both good and bad. Devote attention to current prominent Black American role models. In addition, address the events that have certainly shaken the public, such as crimes and shootings against Black Americans.
Do…
Although essential for a racially just education, Black History Month shouldn't be the only time Black issues are being discussed. Here's how your work can have a significant impact on the students:
Incorporate Black History in the Entire Curriculum: Research your lessons from multiple perspectives and incorporate the Black Historic angle whenever possible.
Learn Consistently: Learning about equity and inclusion never stops. Study how more successful schools, countries and cultures adopted racial equity and what they are doing to battle inequality and biases. Stay in the loop with current events as well.
Present Black History as a Part of Oklahoma History: Oklahoma's Black History ties date to pre-statehood. African Americans first crossed into Indian Territory during the Trail of Tears, enslaved by Native Americans. However, a group of African Americans agreed to move to Indian Territory in exchange for their freedom.
Teach About the "All-Black Towns" in Oklahoma: Discover the "sundown towns" and discuss the safe havens within the towns.
Present Black History as a Part of American History: Black History happened simultaneously with all other events that created American History, and it's an equal part of it. The two can't be separated. Separating Black History into a set of classes further marginalizes it and diminishes its significance. Instead, research how the important events from American History reflected on Black Americans, what their position was at the time, and what their lives looked like. This is particularly important since there's a lot of romanticizing associated with the past, and difficult realities often end up forgotten.
Connect Issues in the Past to Current Issues: Don't confine Black History within one month and one class, but instead teach it across the entire curriculum, including the examples of acts of terrorism committed against Black Americans.
Do Not…
Here's what not to do if you want to be a culturally responsive teacher:
Marginalize Black History Lessons: Black History shouldn't be taught as a separate curriculum; it should be integrated into the regular curriculum. That way, students can grasp the true significance of leaders and their impact on society in the context of all of history.
Focus on Stereotypical Cultural Traits: Explore not only cultural but also social and political contexts that influenced the development and growth of Black Culture.
Talk about Black History in Solely "Feel-Good" Language: Give your students a whole picture about social and historical events and experiences that surrounded leaders, showing equal appreciation for both the legacy and the tragedies that occurred.
Focus Only on Famous People: Leaders didn't achieve results on their own. Remember to educate students about individuals and organizations that also contributed to their work.
Think You Can't Teach Black History as a White Educator: White teachers make up over 80 percent of the educational workforce. You might feel insecure in your ability to present topics with the same understanding a Black teacher would, but your participation is necessary to teach and empower students.
Call on the Only Black Student in the Class to Read about Black History: Sometimes teachers intentionally or unintentionally select the only Black student in class to read a paragraph about Black History aloud. Please don't do it. 1) Black History is more than a paragraph. 2) You are singling out the student, possibly making them feel very uncomfortable. 3) Everyone needs to participate in Black History Month.
Activities
Read
Stock up your classroom library with books representing African Americans, have African Americans as the main characters and teach about African Americans' culture, experiences and history. However, make sure your books are age appropriate. Here are a few books to add to your classroom or home library: A Promise Deferred: The Massacre of Black Wall Street, Girls Can Be Anything, Cornrows: My Hair, My Roots, Daddy May I Decide, Momma May I Be Me?, Does My Life Matter, and Now You're It: Journaling to Perseverance: An Interactive Journal Highlighting the Achievements of African Americans while Encouraging Literacy, Critical Thinking, Perseverance, Diversity, and Inclusion. This last title offers well over a month's worth of activities that you can do with your students.
Create Art
Plan different art projects that revolve around leaders, their beliefs and causes, symbols and experiences of Black Americans.
Explore
Allow your students to see, read and experience Black History first-hand by visiting museums and the exact locations of significance. Here are a few ideas: Greenwood Rising, Seminole Nation Museum, Boely Historical Museum, Greenwood Cultural Center, Reconciliation Park and the Oklahoma Jazz Hall of Fame.
Turn Your Classroom into a Living Museum
Let your students recreate posters, scenes and situations from Black History.
Host a Poetry Reading
Arrange for Black American poets to visit your classes, and introduce students to Black poetry, its origins, as well as historical, cultural and social factors that influenced it.
Conclusion
Black History is an integral part of Oklahoma and American History. While you should carefully plan lessons and events for Black History Month, don't forget to include them in the whole year's curriculum.
Include relevant lessons and personalities whenever possible to show the students how many aspects of society reflect differently on others depending on their culture, origin and social background.
Finally, be considerate and careful to present only well-researched information. Don't be afraid to confront the difficulties, as long as they're presented in an age-appropriate way.
Dr. Tamecca Rogers is Director of Diversity, Equity and Inclusion at Tulsa Technology Center. She is a writer and mom to three boys who love adventures.
---