Beyond PB&J: Healthy School Lunches Kids Will Eat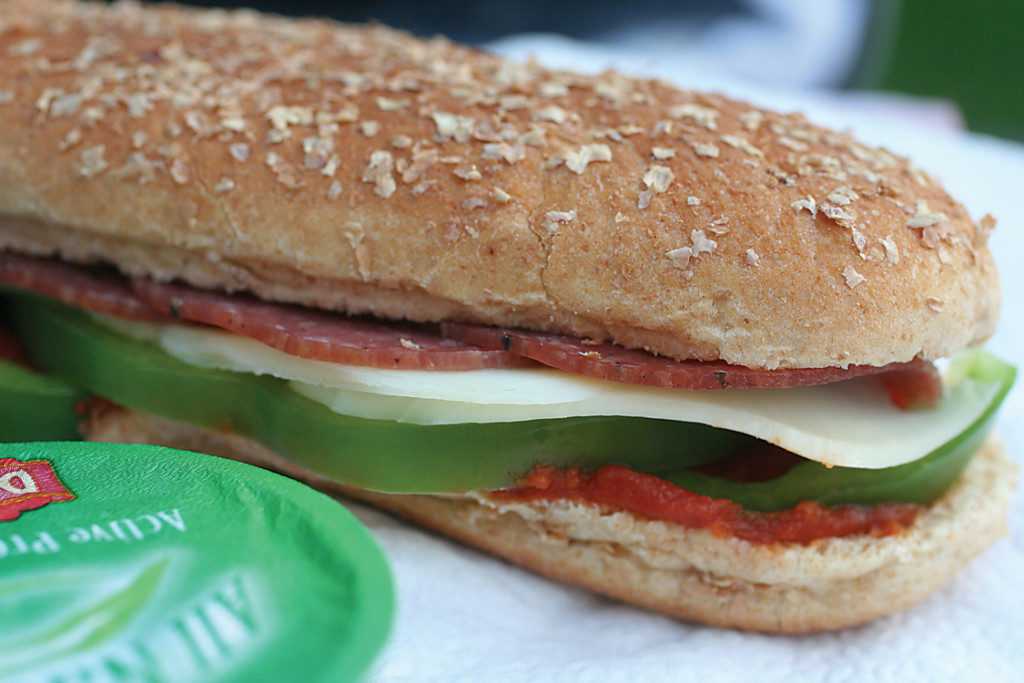 The same scene is played in school lunchrooms everywhere. Kids tentatively open their lunch boxes, peek inside and either breathe a sigh of relief or immediately begin negotiations to trade for something better.
Here are some tasty lunch ideas to pack in your kids' brown bag that they'll actually want to eat rather than trade. Only you need to know that they are healthy for them!
Pizza Sub
Who says pizza can't be healthy? This version is filled with veggies, low fat meat and cheese and served on a whole grain roll.
Ingredients:
1/4 cup prepared pizza sauce
1 whole grain hoagie roll, split
4 slices low fat salami or 6 slices low fat pepperoni
1/4 cup thinly sliced vegetables (mushrooms, bell peppers, onions…whatever you can sneak in!)
2 teaspoons sliced black olives
2 slices reduced fat mozzarella cheese
Directions:
Spread pizza sauce on cut sides of the hoagie roll. Arrange salami or pepperoni slices on the roll bottom, followed by the vegetables, olives and mozzarella cheese. Cover with the roll top and wrap in plastic. Pack in an insulated lunchbox with an ice pack.
Makes 1 Sub.

Turkey Salad Wrap
Wraps are a terrific change from the typical sandwich. The sweet grapes and crunchy almonds provide a nice variety in texture and flavor.
Ingredients:
1/4 cup diced cooked lean turkey meat (may use chicken)
1 1/2 cups chopped romaine lettuce
1/4 cup red grapes, cut in half
2 tablespoons shredded carrot
2 tablespoons dried cranberries
1 tablespoon chopped almonds
2 tablespoons light salad dressing: Ranch and Italian are delicious choices
1 whole wheat tortilla
Directions:
Toss the turkey, lettuce, grapes, carrots, cranberries and almonds in a zip top bag. Place dressing in a small lidded container. Place tortilla in a large zip top bag or wrap in cellophane paper. Pack it all in an insulated lunchbox with an ice pack. At school, kids simply pour the dressing over the tossed salad; zip and toss. Pour dressed salad onto the center of the tortilla; fold into a wrap and enjoy!
Makes 1 wrap.

Almond Butter Taquito with Apricot Preserves
Almond butter is a great source of protein and a pleasant change of pace from the old standby: peanut butter.
Ingredients:
3 tablespoons almond butter
1 whole wheat tortilla
2 tablespoons apricot preserves
Directions:
Spread almond butter evenly to within an inch of the tortilla edge. Spread apricot preserves over the almond butter. Roll tortilla into a tube shape and wrap in cellophane paper.
Makes 1 taquito.
Besides her two favorite jobs of wife and mom, Michelle Ann Anderson is also a freelance writer, enjoys public speaking, writing cookbooks and sharing her love of food with those around her. Her blog can be found by visiting MichelleAnnAnderson.com.