Back to School Checklist for Parents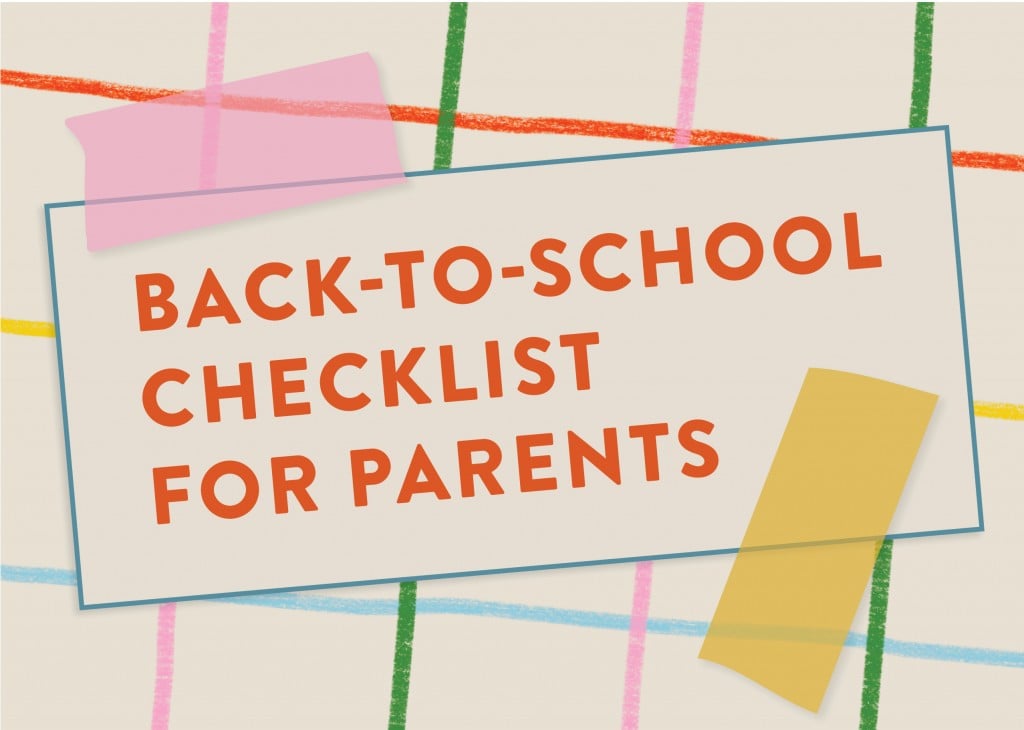 Are you ready for the new school year? Double-check with the help of our Back to School Checklist!
Plan and Take Inventory.
A little planning can keep you on task and on budget, so identify what your child or children need for the school year. Have they outgrown their clothes, school shoes or uniforms? Are backpacks and lunchboxes smell-free and usable? After you've created a list of needed items, take advantage of tax-free weekend, beginning Friday, Aug. 6 at 12:01 a.m. and ending Sunday, Aug. 8 at midnight. Items include clothing or footwear costing less than $100, excluding accessories, special clothing or footwear designed for athletic activity or protective use. Many retailers will have specials built around tax-free days.
Check School Websites.
Your child's school website can be a wealth of information, from starting times to supply lists to rules and regulations. Go over school rules with your child. Identify what supplies you already have and then watch office stores for specials. Some schools allow parents to contribute cash, and the school or class will purchase the supplies in bulk.
Be Prepared.
When you visit the school website, mark your calendar for back-to-school nights, meet-the-teacher days, tours or other deadlines, including PTA meetings and registration for activities or organizations. Find ways that you can be involved.
Schedule Health Care Appointments.
Schedule a time to get vaccines, well-child exams, athletic screenings, eye exams and dental visits so that your child will be ready to learn on day one. Go to tulsa-health.org for vaccine information and scheduling.
Ease Anxiety.
If your child is anxious about going back to school, or is at a new school, take extra time to listen and be present for your child. Take a school tour and meet the teacher, if possible. Practice tying shoes, buttoning, opening and closing a backpack or other things that might be difficult for young children.
Find Friends.
Plan a playdate with a friend in your child's class before school starts. If that's not possible, talk about how to be a good friend and share how you make friends.
Don't Forget the Extras.
Ease your stress by planning some lunches in advance. Talk with your children about where they want to do homework and get supplies for their space. Have a designated place for school communications such as permission slips and signed homework. Come up with new school year rules and goals with your child. Have a plan for screen time.
Get Back to Bedtime.
Get back into the bedtime routine gradually so your child will be ready once school starts.
Have Fun.
A new haircut or special notebook or lunchbox can help children feel excited about school. And kids love a little family time to make them feel special. Decide how to spend some fun time together during the final days before school starts.
---