Livin' on Toddler Time
The must-dos for your toddler in the Tulsa area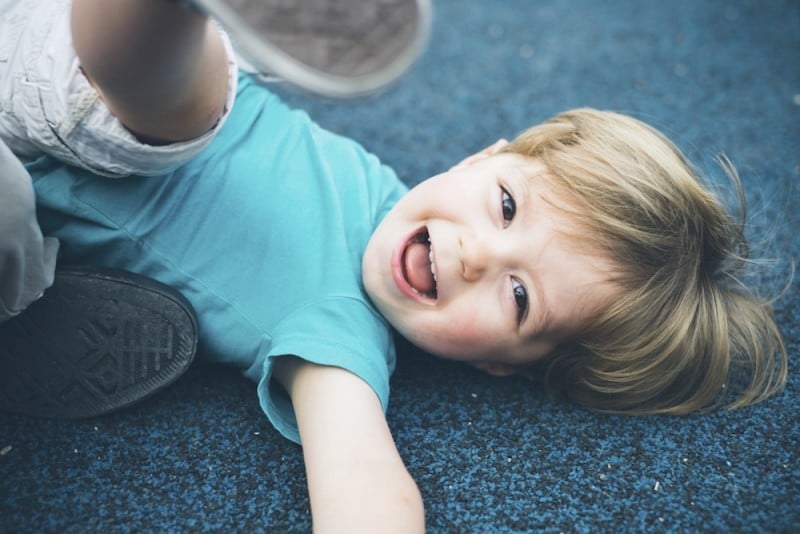 They're fun, they're fast, they're toddlers, and they (you) need to have an activity! We've highlighted some key activities for toddlers in the Tulsa area that we think you'll enjoy doing with your little play date. Also, be sure to find a story time that works for you, and our daily calendar is always a helpful resource.
Bikes, Balls and You at Whiteside Recreation Center
Address: Whiteside Recreation Center, 4009 South Pittsburg Avenue
Bikes & Balls is located in the gymnasium at Whiteside Recreation Center. You can bring a bike, a ball, or nothing at all and let your toddler (1-5 years) socialize with other children. Bikes and Balls is Wednesdays, 9:30-11 a.m., while Tulsa Public Schools is in session.
---
Tiny Tots at Wheels and Thrills
Address: 10637 N. Garnett Rd., Owasso
Wheels and Thrills in Owasso offers special play times for children ages 6 and under. Occurs Thursdays, 10 a.m.-1 p.m., as well as certain Monday evenings and Saturday mornings. Find a schedule at facebook.com/wheelsandthrills/events.
---
Monday Morning Programming at Discovery Lab
Address: Discovery Lab, 3123 S. Riverside Dr.
The youngest Discovery Lab visitors, ages 0-4, are invited to enjoy special programing in the Little Lab each Monday morning!  Learn more at discoverylab.org.
---
Little Garden Explorers
Address: Philbrook Museum, 2727 S. Rockford Rd.
Philbrook hosts a drop-in play time for children under 5 from 9:30-11:30 a.m. on Wednesdays. Learn more at philbrook.org/calendar.
---
Story Time at Gathering Place
Address: 2600 S. Riverside Dr.
Head to Gathering Place on Thursdays at 4 p.m. for storytime featuring special guest readers from around Tulsa! gatheringplace.org/events
---
Address: 6700 Mohawk Blvd., Tulsa
The Oxley Interpretive Building is open Monday through Saturday, 10 a.m. to 4:30 p.m. and Sunday, noon to 4:30 p.m.
The Interpretive Building houses hands-on exhibits, a classroom, a small library and wildlife viewing area, restrooms and drinking fountain, a small gift shop, staff offices and other work areas. First-time visitors may want to stop by the Interpretive Building first to pick up a map of the trails and chat with the staff about current trail conditions. Exhibits include displays and explanations of what might be encountered at the Nature Center, and offer visitors a chance to find out more about the rich diversity of Tulsa's natural and cultural history. You might want to allow yourself 15 to 30 minutes to study an exhibit or two, either before or after your hike.
There are no vending machines or food sales at the Nature Center, so be sure to bring with you any supplies you might need during your visit.
Looking for more activities for toddlers in Tulsa? Check out our Community Calendar at tulsakids.com/calendar.