6 Great College Prep Apps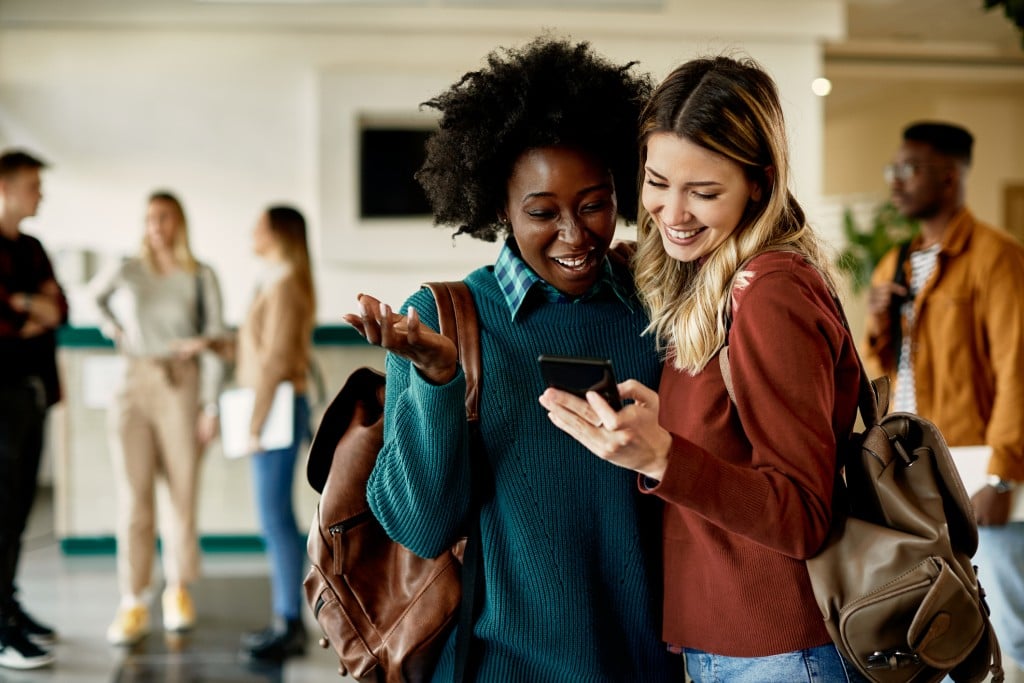 There's nothing easy about applying to and preparing for college. Thankfully, there are many apps that can make the process a little bit easier. Here are 6 of the very best college prep apps. They're all free, so encourage your kids to download these college prep apps when they're getting ready to start the journey.
SAT: Practice, Prep, Flashcards
Available at: Apple Appstore; Google Play
The college admissions process starts when they take the SAT – the most widely used admissions test across the U.S. There are many SAT apps available; one of the best is the award-winning SAT: Practice, Prep, Flashcards. The app includes full-length practice tests, lots of individual questions from the different subject areas, and an extensive database of flashcards to study with. Your kids can track their progress over time and get analyses of their strengths and weaknesses.
College Search Guide
Available at: Apple Appstore; Google Play
The next step in the process is to find colleges that suit your kids' interests and preferences. Many helpful apps exist; the most comprehensive one is the aptly named College Search Guide, which lets them search almost all of the 7,000 colleges in the U.S. They can search by type of college, degrees offered, campus environment, cost, acceptance rates, distance from home, and a long list of other variables. The app also has a list of the top 100 colleges across many categories.
YouVisit Colleges
Available at: Apple Appstore; Google Play
Once they've narrowed down the search, it's great to visit the colleges they're most excited about to really get a sense of what these colleges have to offer. When that's not possible, or if they just want to get a basic idea of what a certain college looks like, download YouVisit Colleges. This app lets them virtually tour more than 500 colleges across the U.S. These include some of the most prestigious universities in the country and many less competitive colleges.
Scholarships.com
Available at: Apple Appstore; Google Play
For most parents the biggest concern isn't which college to send their kids to but how to find the money for it. After all, college tuition is getting higher and higher every year. The largest and most widely used scholarship app is Scholarship.com. It has a database of more than 3.7 million scholarships and is continuously expanded and updated. Your kids list their academic interests and accomplishment and are then matched with scholarships for which they're eligible to apply. They can also search for scholarships on their own based on a long list of criteria.
My Study Life
Available at: Apple Appstore; Google Play
Once your kids arrive at college, it's important that they stay organized and on top of everything they need to do. First task: download My Study Life. This easy-to-use app lets them keep track of all their homework assignments and exams for their classes, which will help them use their time as effectively as possible. They can also use the app to set reminders to themselves, so that they get alerts before any particular task is due.
Mint: Personal Finance & Money
Available at: Apple Appstore; Google Play
Finally, it's worth remembering that for many kids college is the first time in their lives they really get to experience what it's like to care of themselves, and that includes budgeting their money. If you don't want them to call you every time they run out of money, encourage them to download Mint: Personal Finance & Money. This popular money-management app lets them track their expenses, see the balances on their checking and savings accounts, and create realistic budgets. They can also use the app to pay and track bills and to receive reminders.
Tanni Haas, Ph.D. is a Professor in the Department of Communication Arts, Sciences and Disorders at the City University of New York – Brooklyn College.
---