Not in My House! 4 Tips to Support Families and End the Stigma Around Children's Mental Health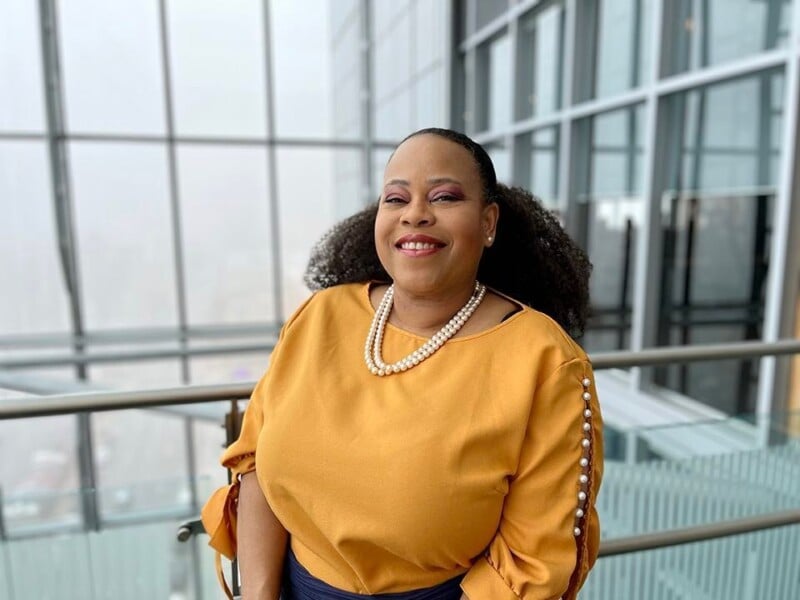 Our children's mental health is essential because good mental health helps our children excel in school, develop strong relationships and grow into high-functioning adults. The skills children learn to manage their feelings during elementary and high school will help them their entire life. The problem is that sometimes mental health issues are ignored or glossed over.
Deneisha Johnson, board chair of Counseling and Recovery Services of Oklahoma, shared her experiences with mental health and provided four tips we can use to help families end the stigma around children's mental health.
Ms. Johnson grew up in a family with a parent who was mentally ill, but not medically diagnosed. She said the era she was raised in was when family secrets were kept and not discussed.
"I belong to a generation that grew comfortable passing down traumas in silence," she said. "When I was diagnosed as bipolar, I was clueless about what that meant. Luckily, I have friends who explained that mental illness doesn't make me any different of a person than the one I was before I was diagnosed." Johnson suggested we can all be the generation that does better as adults. "Children deserve a solid foundation; our responsibility is to ensure they get the best start possible."
It's estimated that half of the children who struggle with a mental health issue do not receive the support and care they need. Hopefully, these four tips can help us start to change the narrative.
1. First, educate yourself and then educate your children about mental health.
Johnson said there are several organizations in Tulsa with information about children's mental health. These include Counseling and Recovery Services, The Calm Center, Family and Children's Services and Tristesse Grief Center. Additionally, Tulsa Public Schools has a mental health and wellness department.
She said it is vital to reach out to organizations, but it is just as important to talk to other people. "For generations, there has been a negative stigma around mental illness, and the response has been to keep family secrets a secret. In reality, there is more benefit in open communication and sharing the responsibility of learning with the entire family."
2. Make mental health relatable and explain it as a continuum.
We can talk about mental health without using scientific terms and big words. There are real-life examples that we can all embrace when talking to kids, like stage fright. Johnson stated, "We all have experiences from our own childhood that were deemed stage fright. Compare the reactions of a person backstage struggling to catch their breath to those of someone having a panic attack struggling to catch their breath. That is a relatable experience that a parent and child both understand and discuss, and those are the types of examples we all can embrace and explain."
3. Show solidarity and stay clear of dismissive phrases.
Has your significant other or someone close to you ever told you to "just calm down"? Did that make you calm down? Well, it had the opposite effect if you are anything like me. What about "just cheer up"? That wasn't very effective either.
As adults, we can sometimes be overwhelmed or unsure about what to say when we are uncomfortable or caught off guard. Johnson suggested having a support arsenal ready in advance to lessen such issues. "Start by thinking about what YOU want to hear when you need support. Express understanding and normalize not being happy or calm all the time. Sympathy and empathy are ways to gloss over or dismiss a child's encounter. Don't be afraid to ask questions such as 'How are you feeling?' or 'Would you like to talk about it?' instead of a generic message."
4. Share messages of resilience.
Along with education comes open communication. As adults, we often want to spare our children from facing specific issues that we think taint them or take away their innocence. It's okay to be proactive in honest communication. I remember sharing with my son, "Every now and then, Mommy gets sad, but it's okay, just as long as we talk about it and do the work to feel better."
Johnson said, "Consider being more open regarding mental health issues within your family or social circle. This is a great way to begin breaking down the negative stigma around these issues and creating an environment where everyone feels safe to discuss what they may be feeling or hearing from their friends and classmates."
As parents and caregivers, our immediate reaction is to protect our children. If our children cough, we give them cough medicine or Grandma's home remedy. If they scrape their knee, we put a bandage on them. If they break their arm, we rush them to the emergency room. We need to take the same precautions with their mental health because it matters just as much as their physical health.
Dr. Tamecca Rogers is Director of Diversity, Equity and Inclusion at Tulsa Technology Center. She is a writer and mom to three boys who love adventures.
---