Filling the Gap Between Inpatient and Outpatient Mental Health Care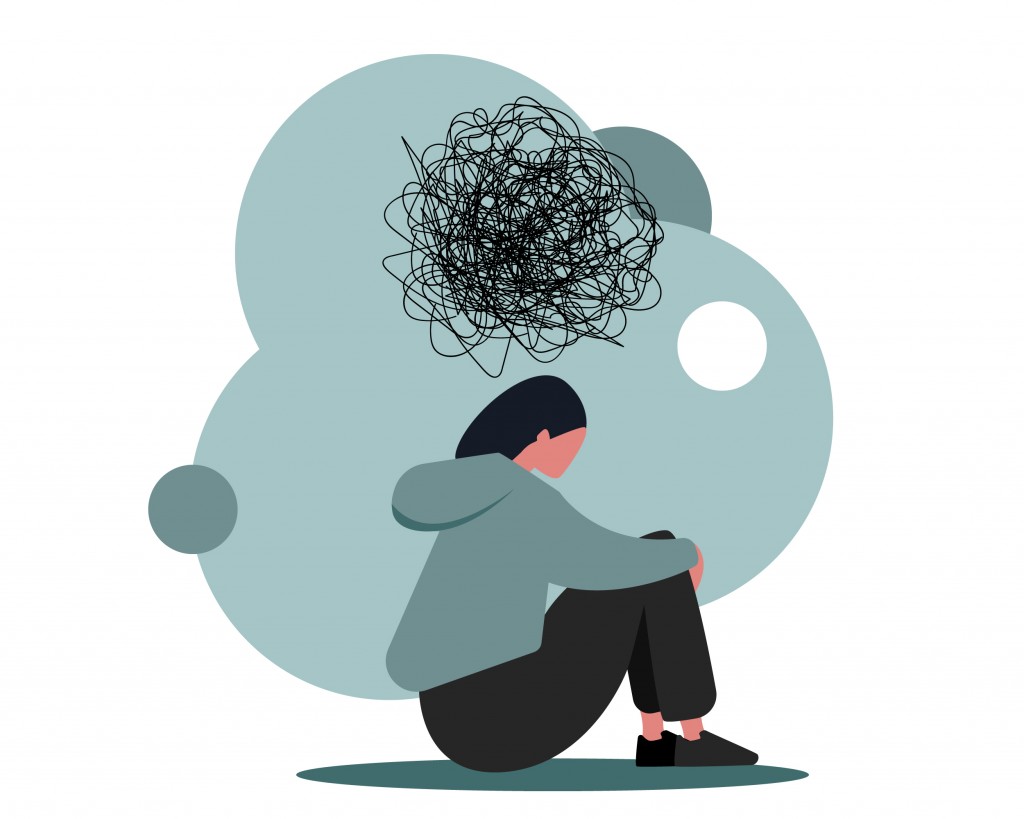 Isolation, gender identity, information overload – many of today's teenagers struggle with a host of issues unknown, or at least unacknowledged, by previous generations. Combine that with the continuous connectivity of life in the digital age and a pandemic, and it's no surprise that anxiety and depression are on the rise among adolescents. As hospitals and mental health facilities in Oklahoma struggle to keep up with the demand for their services, providers work on new ways to care for those in need of help. By filling the gap between inpatient and outpatient mental health care for Tulsa youth ages 10-17, Counseling & Recovery Services of Oklahoma's (CRSOK's) Calm Center seeks to be part of the solution.
"There was this ever-widening gap between a kid who was in the community and could be maintained within the community versus somebody that needed to be maintained in a psychiatric hospital based on functional deficits, danger to self or others or depression or something like that," says Matthew Crum, Calm Center's director.
Designed for short-term crisis stabilization, the Center can house up to 15 kids at a time. Services, which include support, assessment and stabilization for an emotional, behavioral or substance abuse crisis, are provided free of charge, and no referral is necessary.
According to Crum, the Center uses a "sanctuary model of trauma informed care," based on seven core commitments to create a safe environment where clients learn to manage and change their behavior. These commitments are things like emotional intelligence, social responsibility and non-violence. Each of the seven days a client spends at the Center corresponds to one of the commitments.
"We encourage kids to take a pause from the world, get away from the phone and friends and family and all of the pressure [in order] to develop some perspective about what's going on, what you think about yourself, where you fit in this equation of frustration," Crum says. "We develop a plan, and talk about safety skills and what you want to do differently."
Before clients leave the facility to return to their homes, the Center does several things to help with the transition, including facilitating a family session and coordinating with the client's outpatient therapist or assisting the client in connecting with one. The staff also communicates with the client's school.
"We have a safety plan, which the kids develop while they're here, and we include a lot of functional instructions. We're sharing that with the school, and then also the outpatient provider," Crum says.
Crum believes the clients at the Center are interested in change and growth, and that atmosphere and community contribute to each client's success. Adolescents, who are often withdrawn and feeling isolated when they first arrive, are encouraged to communicate with those who are at the end of their stay.
"Kids who are at the tail end of their treatment are more hopeful and more determined, and they invigorate the kids who are feeling lost or hopeless," he notes. "There are also interactions with the therapist and sometimes doctors working on the meds, but the big part of what we recognize as the staff's job is not necessarily to create change, but to maintain a culture of safety and an environment of support that allows kids to know each other."
While the teenage years have never been easy, Covid has exacerbated problems for many. The isolation brought on by the pandemic was hard for some, and for those who struggled socially pre-Covid, the pressure of returning to school and activities created a different type of stress.
According to Crum, the advent of social media and the digital age has resulted in new problems for adolescents, too.
"You see an increase in cyber bullying," he says. "There's some research out there about the amount of time kids spend on their phones and screens, and how we're seeing increased anxiety, depression and suicide. I don't think we have a crystal-clear picture or understanding of what's going on, but I definitely think we're seeing increased levels of anxiety and feelings of powerlessness, and I think some of that comes from information overload."
The incidence of issues relating to gender and sexual identity has also soared in recent years.
"Statistically, what we see is that probably 30-40 percent of kids who make attempts on their lives are struggling with gender identity or consider themselves as gender confused, or they're frustrated or conflicted about their sexuality," Crum says.
One of the things the Center has done to accommodate this is to welcome transgender kids on site.
"When I first started five years ago, we would have maybe one or two transgender kids a month," he notes. "Now, we rarely go a week without two or three nonbinary, gender fluid or transgender kids on the unit. That's another evolution of what we've tried to offer the community, but also an indication of what the community needs. That need has grown, and we've tried to evolve to meet it."
For more information on the Calm Center, visit crsok.org.
If you or someone you know may be considering suicide, contact the National Suicide Prevention Lifeline at 1-800-273-8255 (en español: 1-888-628-9454; deaf and hard of hearing: dial 711, then 1-800-273-8255) or the Crisis Text Line by texting HOME to 741741.
Julie Wenger Watson is a freelance writer who's worked in all aspects of music promotion. She's also Co-Director of "Live From Cain's," a public radio show pilot.
---