10 Tips for Students Interested in Top Colleges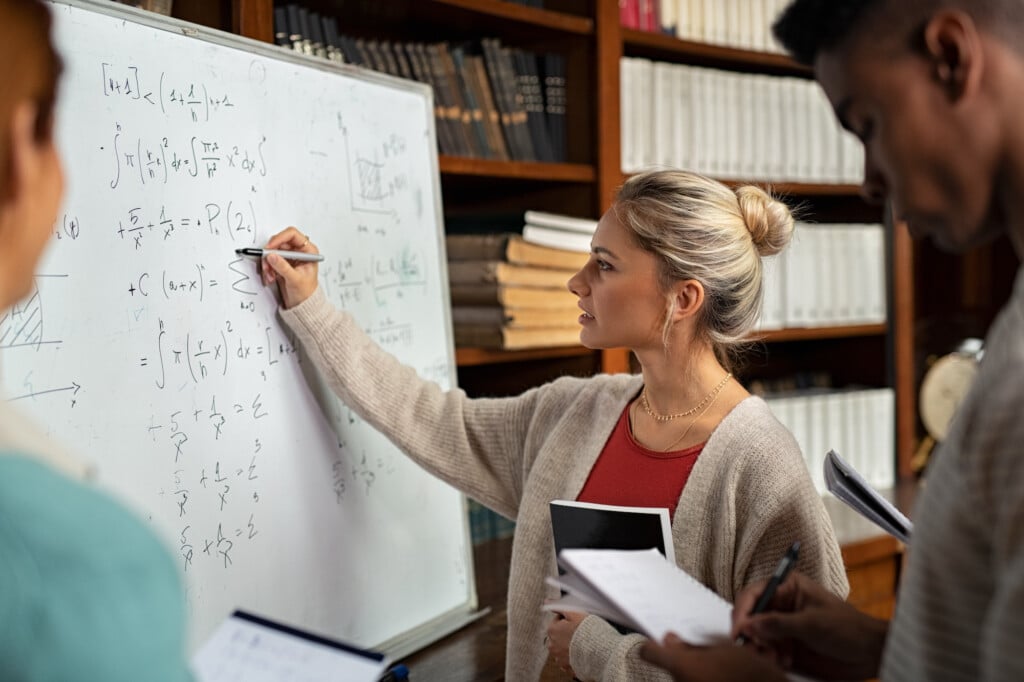 We asked The University of Tulsa Admission Counselors for some suggestions for high school students who are considering competitive colleges and universities. Here are 10 solid tips to help you prepare as you begin the admissions process.
Earn Good Grades in Challenging Courses
Top universities need to know you'll be able to keep up with their curriculum. High school grades are a great way to prove that. By taking rigorous classes in an AP, IB or an honors program, you'll stand out. According to the National Association for College Admission Counseling, around three out of four colleges considered grades important when making admission decisions. Four out of five schools also considered rigor of curriculum important, so try to take AP, IB and honors courses whenever possible.
Secure Strong Recommendation Letters
Letters of recommendation reveal aspects of your character that grades and test scores can't. Ask for letters from people who can describe your skills, accomplishments and attitude with positivity and enthusiasm. The best recommendations come from teachers who have a detailed understanding of your abilities and growth over time. Ask teachers for letters of recommendation at the start of your senior year.
Take Time to Write Your Essay
Choosing a topic for your college essay can seem daunting, but it doesn't have to be a big, dramatic story. It can be something small and ordinary that made a big impact on you. Don't be afraid to let your point of view shine through. Use humor, anecdotes and personal stories. Be yourself, and start working on essays early. It's also important that you find family, teachers or mentors who can review your writing and offer feedback.
Emphasize Uniqueness, Leadership and Impact
When writing your essay or answering questions about extracurricular activities, highlight where you served as a leader or influenced your community. Many schools review applications holistically. Brag on yourself and let schools know what you have accomplished outside the classroom. This could include volunteer activities, student organizations and even part-time jobs. Describe different facets of your personality and your achievements.
Mind Test Score Policies
Many colleges and universities are now test-optional, so it is important to know exactly what that means for specific schools. Ask your admission counselor about how your test score will be used if submitted. Make sure you understand individual college policies — specifically, which schools require them for admissions and which don't, and which require them to award merit-based financial aid. If you have strong test scores, they could help your chances of acceptance or boost your chances for merit aid.
Follow Directions
Many students miss application deadlines because they don't read directions. Universities differ when it comes to what is required, what is optional and how items should be submitted. Read all the details of before starting the application process. When in doubt, contact your admission counselor. Managing applications can be stressful, and it's not uncommon for students to miss details.
Demonstrate Interest
Top universities use demonstrated interest when reviewing applications. Engaging with admission counselors, visiting campus and completing optional application requirements show a prospective school you are invested and serious about attending. Getting to know your admission counselor is your best resource during the college search process. Admission counselors explain the application and financial aid process, answer questions about academic programs, remind you of deadlines and walk you through parts of the admission process when you need it. After you submit your application, verify that all the pieces — transcript, essays, test scores – were received. If your personal information changes – address, email or phone number – update your application.
Conduct Thoughtful Research
Make a list of what you are looking for in a university. This could include student population, how far it is from home, type of city where it is located, major(s) you want, job placement rate, etc. Next, attend college fairs, visit campuses and peruse websites and social media channels of the schools that interest you. Some students create spreadsheets to document what they find during the search process. This can help after you are admitted to schools and need to narrow down choices.
Determine the Best Fit
Visiting campus is the best way to find out if a school is a good fit. Compile a list of questions for the tour guides, who are often students who live on campus. Ask about residence halls, class sizes, student support, etc. Do you imagine yourself sitting in a large lecture hall, or would you prefer smaller classes and more personalized relationships with professors? Do you care about Greek life or exciting athletics? What are the opportunities for undergraduate research or participation in music and art programs?
Submit the Free Application for Federal Student Aid
The FAFSA is the form you will need to fill out as a high school senior to get financial aid from the federal government to help you pay for college. In many cases, students must submit a FAFSA in order to be considered for need-based aid from the university. Completing the FAFSA could be the key to financing your college education.