What to Do When the School Wants to Remove IEP Services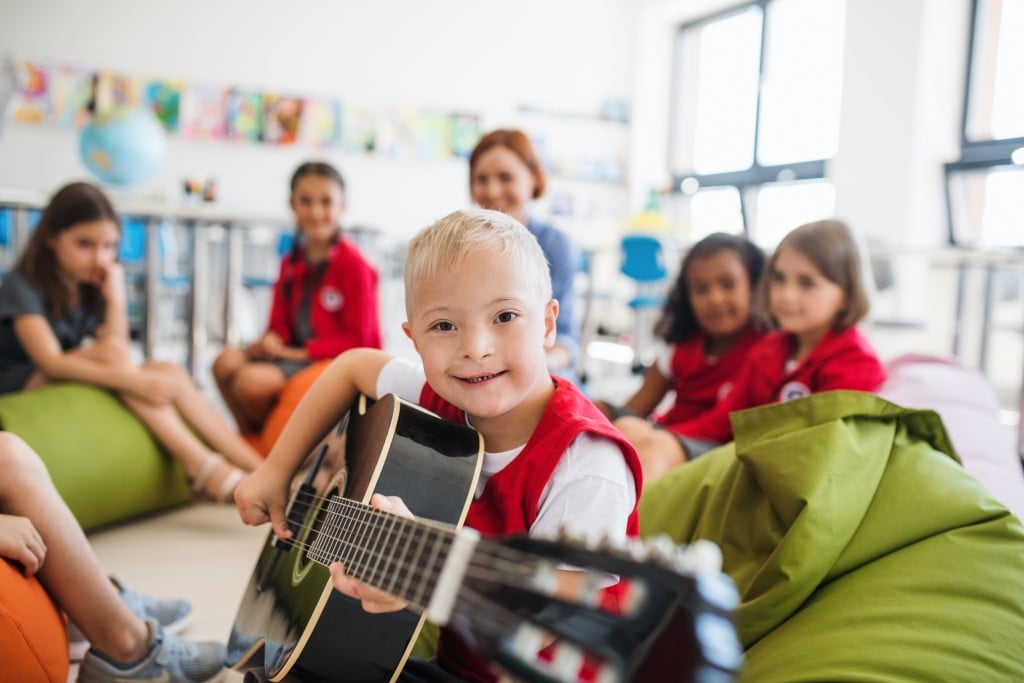 Jennifer's (name changed for privacy) son was on an IEP (Individual Education Plan) for seven years due to a diagnosis of ADHD and an LD (learning disability) in writing and reading. During her son's most recent team meeting, the school personnel stated they would like to remove his services since he was doing well in school. Jennifer felt that if the services were removed that her son would not continue to receive good grades.
According to the National Center for Statistics, the number of students receiving special education services has increased, from 6.4 million to 7.0 million between 2011–12 and 2017–18. The National Educational Association states that nationwide the current average per student cost in public schools is $7,552, and the average cost per special education student is an additional $9,369 per student (total average cost is $16,921 per special education student). This additional cost might be a reason school personnel would want to remove services for students who are receiving high grades.
"If a child is improving and meeting goals, that does not mean declassification is the answer. In my practice, 99 percent of the time a child's performance improves due to the IEP services. Removing the services could lead to regression," says Dr. Kimberly Williams, a pediatric neuropsychologist and clinical psychologist with offices in Long Island and Brooklyn, New York.
When the school recommends removing your child's IEP services you can do the following:
Enable Your Right to Stay Put
"Many parents don't realize that if a school tries to remove IEP services, they can enact their legal right to 'stay put,' which means the services must stay in place," said Nancy Gardner, co-chair of East Bridgewater SEPAC.
Under the law, parents are a member of the special education team even though it may not feel that way at times. You can submit a letter requesting that the services "stay put," which means that the IEP cannot be removed.
"After initiating the request, there would be a team meeting with the parent to discuss options," says Sherilyn Walton, family support program coordinator with The ARC of Oklahoma.
Get Documents Time Stamped
Any letters such as a "stay put letter" that you submit must be time-stamped to prove that the school received the letter. If your case moves to mediation or due process, then you will need documentation to prove your case. If it isn't time-stamped, then school personal can state they never received it.
Request Meeting Notes
You can request meeting notes from every IEP meeting. Gardner recommends doing this for every meeting, even non-contentious ones, so that you have a record of everything discussed.
Speak To Free Organizations
Every state is required to have a Parent Training and Information Center, which is an organization that provides free information to parents of children with disabilities. This organization can provide you with free advice regarding the next steps to take. In Oklahoma, contact the Oklahoma Parent Center (OPC) at oklahomaparentcenter.org. There are also organizations such as SEPAC (Special Education Parent Advisory Councils) that can provide support. The ARC of Oklahoma (thearcok.org) also provides special education advocacy as well as several other services for individuals with developmental disabilities and their families.
"By federal mandate, every state must have a Protection and Advocacy System for people with disabilities," says Melanie Musson, special education teacher and educational writer for Free Legal Advice. Oklahoma's advocacy agency is the Oklahoma Disability Law Center, Inc. (ODLC).
Research Non-Compliance Issues
If the school wants to remove the IEP services, the school might not be providing the accommodations.
"Often the district wants to declassify because the child 'does not use' the IEP accommodations. This may be the fault of the school and a non-compliance issue of the district. Children may not use services because they are stigmatized and/or the child may not be a good self-advocate. Using services is not the responsibility of the student, it's the responsibility of the school team to enforce," says Dr. Williams.
IEPs Don't Expire
According to the Wrightslaw website, "The IEP will not 'expire.' It remains in effect until a new one is written, or you agree that an IEP for specialized instruction and related services are no longer needed." If you write a "stay put" letter then the last IEP remains in place until the disagreement with the school is resolved.
Check if the Student Achieved the IEP Goals
"Parents must ask if the IEP goals and the objectives have fully been achieved. 'Almost there' or 'We anticipate improvements' does not count. If goals have not been achieved, you cannot declassify," Dr. Williams says.
Dr. Williams explains that if it is determined that the IEP goals have been 100 percent achieved, then new goals may be necessary. She says, "For example, if a child has met the goal of writing a four- to five- sentence paragraph, perhaps the next goal is independently writing an essay with rich vocabulary and transition words."
Dr. Williams explains that often the IEP goals and objectives are improperly written and the means to objectively measure success is inadequate. She suggests that parents should closely review the IEP goals and have a neuropsychologist review them.
Dr. Tamera Foley, CEO of Education 4 All Now LLC, recommends that parents say, "Based on the information presented, the child has not met his goals so the IEP has not been met."
Request Additional Testing
If you don't agree with the school's evaluation, parents have the right to request additional testing.
"Parents can ask for an evaluation if one has not been completed within three years by the district. If an evaluation has been completed within three years and the parents don't agree with the findings, then they can request that the school district provide an Independent Evaluation. Normally the parent is given a list of experts in the area and field to choose from and the amount the district will pay for the evaluation," Dr. Foley says.
Use Data
"Sometimes schools respond to data and evidence. A parent can research articles explaining the ADHD (or others) is a lifelong disorder. Although children's symptoms can improve, as curriculum demands change, they can still require accommodations. In the situation of the student receiving an IEP for seven years, that already implies longstanding needs for support and if changes must occur, it should be gradual and not all at once," Dr. Williams says.
You can also provide other types of data such as a record of the number of hours it takes to complete homework.
"Parents can present information that teachers wouldn't necessarily see, such as a log of how late a student stays up completing homework or the stress they express to parents or other trusted adults. Often, school personnel see high grades and a student well prepared for class without understanding the effort it took to achieve the grades," says Ruth Wilson, an educational therapist, a high school principal and founder of The Polytech.
Wilson explains that parents are a mandatory part of the IEP and so their evidence of how the student functions outside of the school is critical information that must be considered and written into the present levels of performance section.
Dr. Foley recommends that parents say, "Based on the data presented, there is still a gap in the child's academics/behaviors that can only be addressed through specialized supports and services."
Try to Collaborate with the School
It may feel challenging to work with the school, but it is important to try to reach a middle ground because that is usually the best option for your child.
"It is important for parents to work with their school districts. In my experience as an education attorney, the best outcomes for kids occur when parents and school districts work together in a collaborative manner. While that is not always possible, that should be the goal," says Christine Soto, Esq., attorney at Florio Perrucci Steinhardt & Cappelli.
Hire An Advocate or an Education Lawyer
If you are unable to make any progress with collaborating with the school regarding your child's special education services, it might be necessary to hire a professional.
"There are special education attorneys that cost a small fortune, but there are also non-attorney parent advocates who can be more affordable and highly effective. Many cities have parent advocacy centers that offer lower fees to guide parents through the CSE and IEP process," Dr. William says.
Cheryl Maguire holds a Master of Counseling Psychology degree. She is married and is the mother of twins and a daughter. Her writing has been published in The New York Times, The Washington Post, Parents Magazine, AARP, Healthline, Your Teen Magazine, and many other publications. You can find her at Twitter @CherylMaguire05
---