What Scares Parents in the Age of COVID-19 and Distance Learning?
Experts offer advice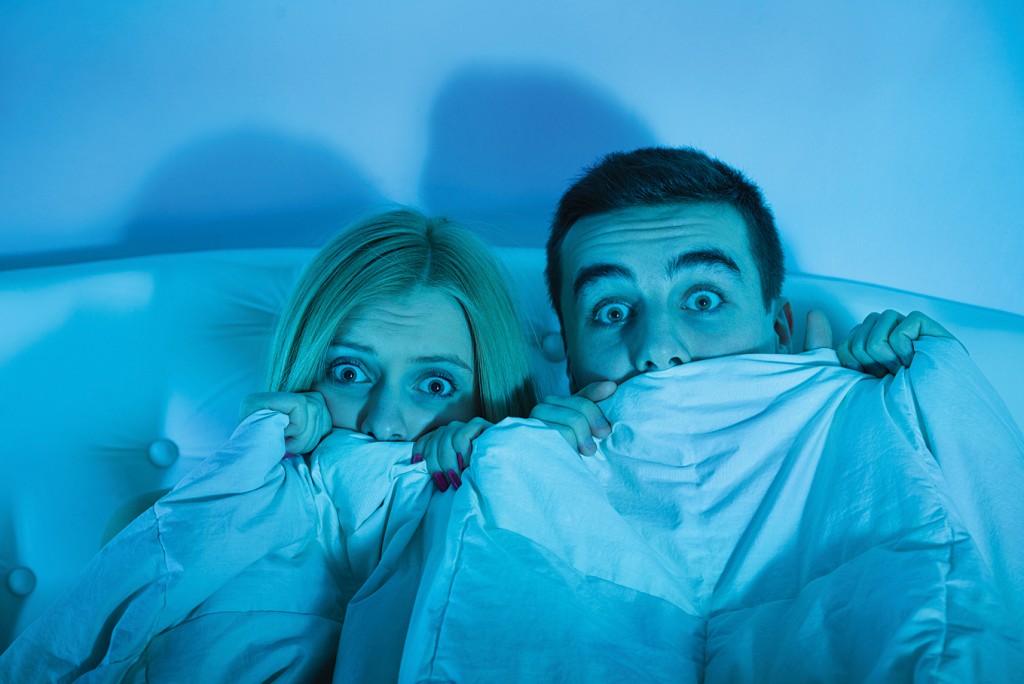 No doubt about it. This is an uncertain and scary time for everyone. The pandemic has shifted our lives in ways that we could not have imagined in 2019. We asked our TulsaKids and TulsaParents Facebook friends to tell us what their top concerns are right now. Not surprisingly, the highest number of responses were about COVID and its consequences.
We reached out to professionals in the community to address those fears here:
How do I as a working parent, navigate between being a good employee, but also being there for my kids academically?
Set realistic expectations for yourself and your child(ren). It is not possible to educate a child properly while also being attentive in a meeting.
Have a family "orientation" of what to expect while mommy and daddy are working. On the weekend, walk through a day of what it's like to work and learn from home AFTER setting clear expectations.
Include the children in this process of setting expectations.
"If you see headphones on, don't interrupt mommy or daddy."
Place a sign on your laptop that says, "Please don't interrupt" or use red and green for younger children.
If you know ahead of time that your child requires attention and you have to attend a meeting, schedule assisting your child around your meetings. Provide them with other activities such as reading, puzzles, or something else that will keep them busy while you are able to meet.
Schedules and routines are important.
Fix lunches ahead of time so that it doesn't interrupt a great deal of the work/school day.
Learn how to use the educational platforms together and encourage your child to navigate on their own.
Should I be concerned that having to be my child's teacher will change our relationship? It seems like he will do more for his teachers than he will for me.
Keep in mind, as parents, we have always been our children's first teachers.
It is okay to set new expectations. Have a conversation with your child about the importance of everyone working together to do their part in the home, including children learning and parents working, which now includes parents helping their children with learning from home.
If there are ways to stay connected to the teachers and peers, utilize those opportunities. The child's sense of belonging from school has been interrupted.
The two responses above are from Chantelle Lott, M.S., prevention coordinator, Center for Family Resilience, College of Education and Human Sciences, OSU-Tulsa
---
I worry that I might become ill and not be there for my child, or I might die.
When working with parents that are terminally ill, we have worked on a "will" of what will happen to their child. This is a pro-active discussion that helps alleviate the anxiety of not having a plan. The plan can be reviewed with both the caregivers to be and the children so everyone knows what will happen. Parents should be careful not to catastrophize the situation and frighten their children. This should be part of family planning that is good family hygiene.
I worry that my child or a loved one will become ill.
Continue to do the things that keep us safe such as washing our hands, wearing a mask, watching our distance, and then practice these activities over and over to give you some control over worry. This is like a fire drill at school we practice so we are prepared and know what to do if an emergency erupts.
What can I do to help alleviate these fears?
Talk, reassure and be honest about your worries to help normalize that the fear is real and normal. Children look to you as an example. If you are wringing your hands in worry, they will follow your lead. If you are talking about how you feel while managing your anxiety, they will also follow your lead.
The three responses above are from Faith Crittenden, MSW, LCSW, Senior Director of Children's School-Based Mental Health Services, Family & Children's Services
---
My 6-year-old doesn't really know how to use a mouse or how to type on a keyboard. He is unfamiliar with the technical requirements of distance learning. How can I help him learn these things? Should I be worried about him spending so much time learning using a screen?
No one thinks distance is the ideal learning environment for any child, but at this point in the pandemic, scientists and health-care professionals advise that it is the lesser of two evils until we can ensure children's health won't be at risk by attending school face-to-face. Still, even knowing that it is the better option, it is completely natural for parents to be concerned about their child's experiences in this new educational context brought on by COVID-19.
Although pediatricians and developmentalists have been raising concerns about children's time in front of screens in recent years, not all screen time is created equally. Even outside of the distance learning context, children's use of screens can expose them to meaningful content such as different languages or distant places. These experiences, as well as those without a clear learning component, can have a positive effect on children's development. The potential benefits of screen time are increased when a caring adult helps facilitate children's engagement with the content of the video or show by having a conversation about what is happening on the screen. Just like you can build your child's knowledge in the grocery store when you describe the color, texture, and size of the produce you are looking at, the same parenting strategies can be used to talk about what your child notices and wonders about what they're seeing on the screen. Distance learning is also providing a vehicle for some interaction with teachers and peers, which is helpful even when the other people are on a screen. In short, I'm not terribly worried about the screen time aspect of distance learning.
Most children are adept at navigating touchscreens at a very young age, but as you noted, using a mouse or keyboard is not as common and may be a new experience for elementary school children. If your child's teacher is not giving assignments that help children develop these skills, you can provide opportunities for your child to practice their mouse skills using a digital paint program or online games at free sites like coolmathgames.com or pbskids.org. Keyboarding can also be practiced with free online resources, although hunting and pecking is likely sufficient for a first grader's distance learning assignments.
Overall, remember that kids are resilient, and you can build their capacity for resilience by being a warm, interactive parent in the gaps between distance learning sessions and when school is over for the day. With your support and efforts to protect some time for free play and time outdoors, your child will continue to progress in their healthy, well-rounded development.
One last thing, parent to parent: If you find yourself depleted from supporting distance learning and all of the other stressors of pandemic life, don't feel guilty if you need to let your child chill out with cartoons or unboxing video by their favorite You-Tuber. This season of life is hard for all of us, parents included, and taking time for yourself will help ensure you can continue to be a great parent in the days ahead.
I'm worried about my child being too isolated. She is only 5, but is normally outgoing and friendly. Since she hasn't been around friends or classmates, she seems to be getting quieter. Should I be concerned about her lack of socialization, and what are the long-term effects?
It is so hard to watch our children navigating this really unique time in history. Everything we all knew about life in this world changed rapidly, and it's completely understandable that our tiniest humans might have a hard time adjusting. When routines are disrupted and the world is turned upside down, the most important thing we can do for our children is to provide a warm and nurturing environment for them and try to introduce some semblance of routine and predictability in our current new normal.
During the pandemic, one particularly hard part for all of us, adults and children alike, has been the lack of interaction with people outside of our families. Adults can talk by phone, but it is pretty difficult for children to engage for more than a few minutes even on a video call and may leave the adults feeling like the effort is not worth the benefit. I do think, though, that the benefit of connecting your child with other people is important and worth the effort to work through the challenges, whether virtual or in person.
To provide your child with opportunities to socialize during the pandemic, you may need to think outside of the box. Video calls can be one good option, and creative possibilities might include grandparents reading a story to the child or playing charades with a friend. Children can also interact with friends or adults on video chat by showing their doll's new style or their latest Lego creation. If everyone is not overloaded by screens already, some video games such as online Yahtzee or more complex games like Animal Crossing can provide a way for children to have a shared play experience and interaction with friends or family.
Perhaps the best way to get some socialization while fighting off the blues your child is experiencing is to get outside and find a chance to meet up with a friend. Scientists report that the likelihood of catching the virus is much lower outdoors, so I feel comfortable letting my child play with friends outdoors as long as they are not right in one another's faces. Friends can find plenty of safe ways to interact at a playground, playing mini-golf, or riding bikes in the neighborhood. Not only can this give some social time, fresh air and sunshine will yield benefits for your child's physical and mental health, and you can soak up some sunshine as well.
As hard as it can be to see your child sad, make sure to let them know that their feelings are completely normal and okay. You can give your child the words to understand that what they are feeling is disappointment or loneliness and admit that you might be feeling some of the same things. Encourage your child to express their emotions through dancing, drawing, or pretend play. Letting your child process these feelings is one of the best gifts you can give them during this time and will help protect their emotional well-being now and into the future.
Hopefully these ideas will help, but if none of these tips work and you remain concerned about your child's emotions, call your pediatrician to describe what you're seeing and get their input.
The two responses above are from Sherri Castle, assistant director of research at the Early Childhood Education Institute, OU-Tulsa.
---