USA-BMX Boosts Local Bike Community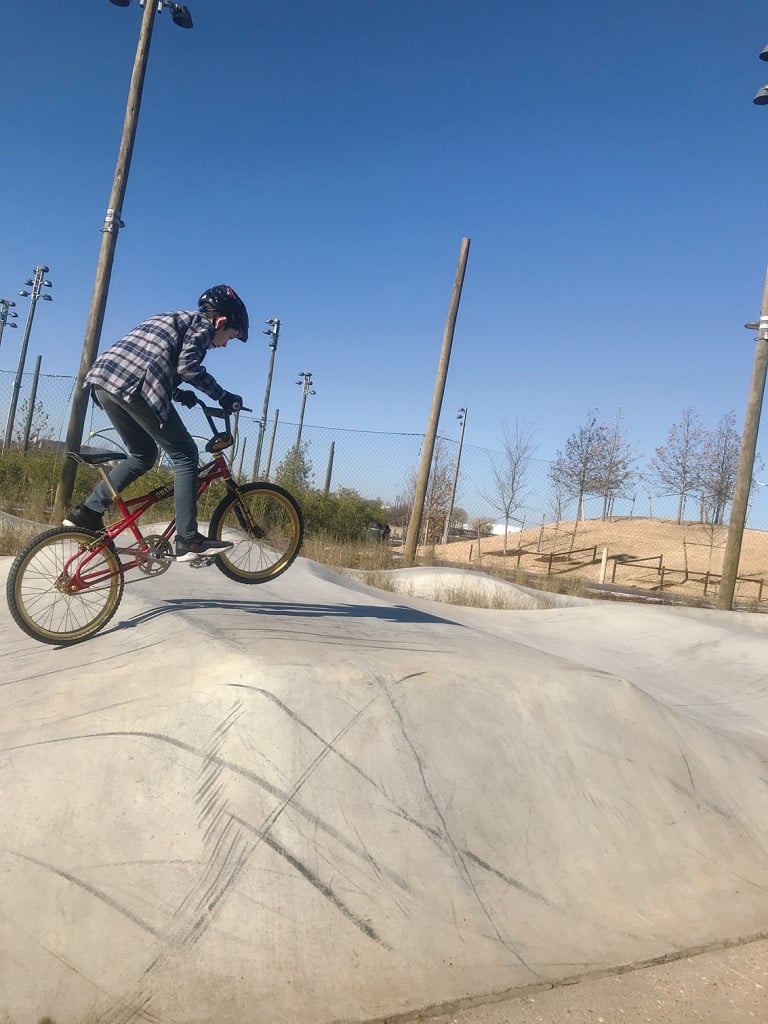 When adults get back on their bikes, it's like their first taste of freedom," says Stephen Bruns.
Bruns, a Tulsa surgeon, grew up riding and racing, first in Colorado, then later in Tulsa. When his sons Eli and Noah got their own set of wheels, Bruns rediscovered his passion for the sport.
"For kids from the '60s, '70s and '80s, when they had their bike, that was the first time they were on their own. They could ride to their friend's house. They could go on a trail," he recalls. "When you get back on a bike, it reminds you of that."
Bruns, his boys, and often his wife, Missy, spend considerable time riding as a family, both locally and in neighboring Arkansas. In Tulsa, Turkey Mountain and the BMX Pump Tracks at Gathering Place are two of their all-time favorite places to bike.
Bruns was thrilled to learn that USA-BMX, the national sanctioning body for the bicycle racing sport originally inspired by motocross, would soon be moving its headquarters to town. USA-BMX is the world's largest BMX racing organization, and the new national headquarters, located near downtown, will include a 2,000-seat arena, the headquarters building, and the USA-BMX National Hall of Fame.
Bruns believes the arrival of BMX, along with the existing regional bike networks in cities like Tulsa and neighboring Bentonville, Arkansas, will make the bike scene explode.
"With Northwest Arkansas being the new hub of mountain biking, I think it's a lot like Boulder was in the 70s," he comments. "Having all of those things happening in and around Tulsa is just going to make this area a massive hub of BMX."
Rob Gardenhire is the chief marketing officer for USA-BMX. He believes the new headquarters will inspire Tulsans of all ages.
"For area families and kids already active in the sport, we'll be adding a fourth local track in Oklahoma for them to compete, train and enjoy BMX," Gardenhire says. "In addition, it's a chance for Oklahomans of all ages to experience our National BMX Hall of Fame, which offers patrons a chance to learn the history of BMX racing and freestyle, our Olympic movement and enjoy interactive STEM exhibits."
USA-BMX also has a foundation, which provides educational resources and even college scholarships.
"The work of the USA-BMX Foundation will serve to introduce Tulsa-area students to the sport of BMX through their Read to Ride, Bike STEM and Track Modeling Programs," Gardenhire says. "Through those efforts and our other programs, we'll put more kids on bikes leading to healthier lifestyles and offering kids a positive outlet to engage with our sport."
In addition to all of the great opportunities to watch and participate in the sport, Gardenhire estimates an $11 million impact on the local economy in the first five years, with events, camps, clinics and more.
While all of that is great news for our city, young bikers like Eli Bruns, 13 – who's been on a bike since he was 3 – are just happy for more opportunities to ride.
"I like being outdoors and riding with my family," he says. "I think it's a fun thing to do instead of doing something at the house."
For more information on USA-BMX, visit www.usabmx.com.
---