Tulsa's Christian Ministers Alliance Celebrates 49 Years of Service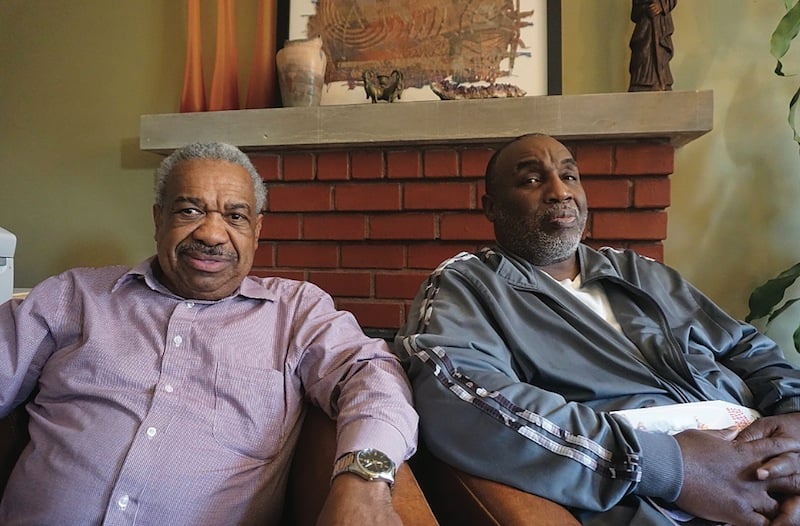 Reverend W.R. Casey Jr. sets an example for others to follow through his involvement in Tulsa's Christian Ministers Alliance. After 35 years of being a member of the Alliance, he says his greatest benefit from the organization is helping others. "I've been given a mandate to help the poor, the broken-hearted and those who can't help themselves," Casey said.
The Christian Ministers Alliance was organized in 1968 through the leadership of Reverend Louis L. Tisdale and, according to Casey, Tisdale's vision of bringing together different denominations came true over the years. This year the Alliance will celebrate its 49th anniversary, and the organization continues to grow.
Under the umbrella of the Alliance, smaller organizations focus on specialized areas of need. Tulsa Together is an organization founded 24 years ago by the Christian Ministers Alliance and Tulsa Metro Baptist Association. "It's an organization where we work to break down the walls of racism," Casey said. "We have joint church services together. Whites, blacks, Hispanics, Native Americans, we come together and work together."
When Casey joined the Christian Ministers Alliance 35 years ago he says he liked how diverse the organization was. "Baptist, Methodist, Church of Christ, we work with all denominations," he said.
Casey encourages members of all denominations to join the Christian Ministers Alliance. "We don't want to exclude anybody," Casey said. "We're trying to reach other ethnic groups to be a part of the Ministers Alliance because we want to let them know we want to work together."
Casey has been president of the Alliance for 25 years. His says a typical day for him involves making sure people have the necessities they need for life whether it's going to court with them, feeding them or helping them with their bills.
To help with this effort, the Minister's Alliance created Save Our Kids and Concerned Clergy for Spiritual Renewal. Save Our Kids was established 18 years ago with hopes to end gang violence. Concerned Clergy for Spiritual Renewal works to create a better relationship between the community and law enforcement.
Both organizations share the Christian Ministers Alliance vision of bringing people together through their commonality. Casey says the police department and a few ministers of the Alliance went to Wal-Mart to buy items for children for a Christmas giveaway. "We were shopping for kids, buying bikes and we did it together."
Before Thanksgiving the Alliance had a Thanksgiving dinner giveaway at the Booker T. Washington Historical Building where hundreds stood in line. The organization has sponsored a food drive for Thanksgiving for 34 years. The Alliance holds similar giveaways at the beginning of the school year to provide children with clothing and school supplies.
Besides the ongoing help for needy families, the Christian Ministers Alliance's most ambitious project is to build a youth center and day care in north Tulsa. Through their Save Our Kids organization, the Alliance has purchased three acres at Apache Street and Lewis Avenue to build the center. Approximately half of the $200,000 needed to purchase another four acres has been raised.  The total cost of the project is estimated at $7 million.
"My prayer is that when we have our 50th celebration we will have the youth center built," Casey says. "The youth center will have a computer lab, G.E.D. classes, teenage pregnancy classes, a basketball gym, pool, [and] [is] [a] place where [teens] can get off the streets."
Casey says the organization is asking for monetary donations to help with the youth center's community-based programs, which will provide mentoring, after-school activities and tutoring as well as a food pantry, clothes closet, utility assistance program, day care center and ministry center. The Alliance is also asking for in-kind donations. In-Kind donations of building materials are especially needed.
Pete Theban, who was a principal for Marquette Catholic School and longtime supporter of the Christian Ministers Alliance, will have his name on the youth center. Theban passed away im October from cancer at age 64. Dr. A.D. Phillips Sr., pastor of Mount Rose Baptist Church, will also be honored with his name on the building. He pastored at Mount Rose for 51 years.
The Christian Ministers Alliance also provides scholarships for youth. The organization will hold its scholarship banquet on Saturday, February 25. Dr. Jason Kirksey, vice president of Institutional Diversity at Oklahoma State University, will be the speaker. Individual tickets are $100 and a table of 10 can be reserved for $1000. Last year the Christian Ministers Alliance awarded 30 scholarships. For tickets and information, call Casey at 918.951.7407.
Casey says he hopes to see the organization multiculturally diverse 10 years from now. "My hope is that we can look beyond color and see people as people."
---
CMA Meetings are held at Harvest Time Outreach Ministries
Each Saturday at 6:00 p.m.
For more info contact Rev. W. R. Casey, 918.951.7407
Donations can be sent to:
CMA Inc.
P.O. Box 2095
Tulsa, OK 74101