TulsaKids Wins Big at PMA Conference in Denver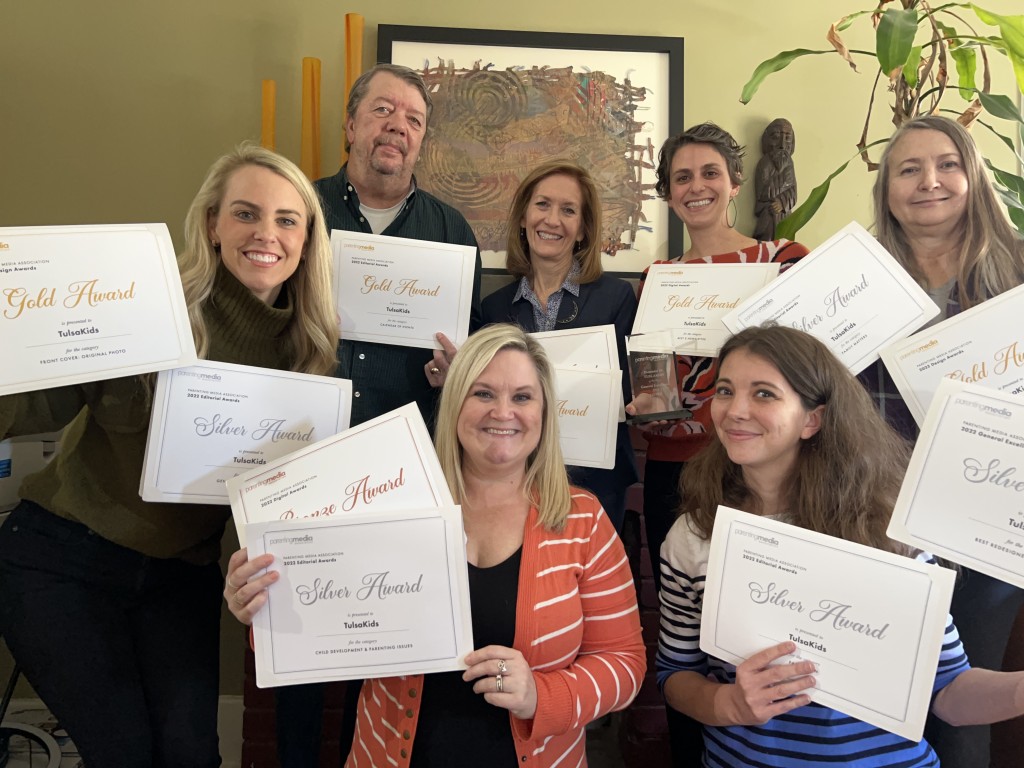 One of my favorite events is the annual Parenting Media Association (PMA) convention. During this trade association gathering, I have the pleasure of reconnecting with my parenting publication colleagues, many of whom I've known for 20 years or more. Their businesses continue to grow and thrive, whether they're on the West Coast in Los Angeles, San Francisco or Seattle, the East Coast in Florida, NYC or Baltimore or closer to home in Cincinnati, Indianapolis or Chicago. The support and friendship that I've received from these folks across the United States over the years has been invaluable to me. I am always impressed with their creativity and talent.
While I enjoy learning more about the publishing industry and how to improve from numerous sessions, I learn so much from sharing with fellow magazine editors and publishers.
A highlight of the conference is the awards ceremony. This year, a power outage in the hotel interrupted the second half of the presentation, but we managed to get through it with lights from our phones and a good sense of humor.
TulsaKids won a total of 15 awards in Design, Editorial and Digital Media, including a Silver award for General Excellence. Awards are judged by professors at the University of Missouri School of Journalism. The competition recognizes editorial, design and general excellence in local and regional parenting publications.
Congratulations to the TulsaKids team and to our freelance writers. You all do an amazing job.
Our staff contributes to the entire publication every day. They include: Tara Rittler, web and social media editor; Annie Tyndall, graphic designer; Chuck Foshee, publisher; Brandi Moore and Lyndsey Copes, advertising sales/marketing; and Debbie Talley, treasurer and comptroller.
I could not do my job without the incredible talents of freelancers, so please note their names and contributions.
Awards
GENERAL EXCELLENCE, Silver: TulsaKids staff, freelance writers and photographers
GENERAL EXCELLENCE, Best Redesign, Silver: Annie Tyndall
EDITORIAL AWARDS
DESIGN AWARDS
GOLD, Original Cover Photo: May 2022, Andrea Murphy, photographer
BRONZE, Single Page Design: Back to School Checklist, Annie Tyndall, designer
GOLD, Calendar of Events, Annie Tyndall, designer
GOLD, Feature Layout: Summer Camps: Choosing a Good Fit for Your Child, Annie Tyndall, designer
DIGITAL MEDIA AWARDS
---