Tulsa Public Schools: Frequently Asked Questions and Options for Working Parents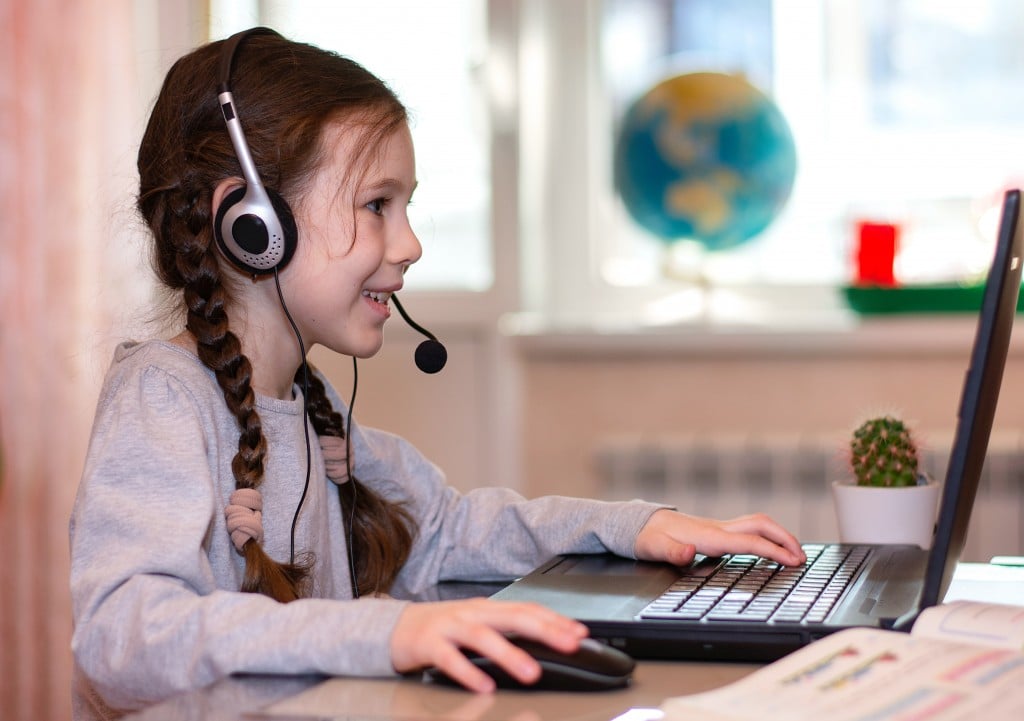 On August 3, the Tulsa Public Schools Board of Education voted to approve Dr. Deborah Gist's recommendation that the district begin the year with nine weeks of distance learning. The district reported that Dr. Gist would make a recommendation for how to proceed after those first nine weeks by the end of October.
Frequently Asked Questions: Distance Learning
We reached out to Tulsa Public Schools with some questions about the upcoming school year, but did not receive a response. However, we found the following information at tulsaschools.org/parents-students/back2school#faqs. If you have any questions not answered on this web page, reach out to your school principal.
Tulsa Virtual Academy
Tulsa Public School's Back2School page outlines the difference between distance learning with the child's school and Tulsa Virtual Academy, a semester- to year-long virtual option that may be particularly helpful to high-risk students.
Tulsa Virtual Academy is a self-paced program, but students enrolled in the program have the choice to return to their regular classroom at the end of the fall semester. Or, they can continue with the program for the remainder of the year.
TPS does not recommend that students who wish to participate in athletics enroll in Tulsa Virtual Academy, as there may not be transportation options for those students.
Meals
Tulsa Public Schools assures families that they will continue to have access to grab-and-go meal sites throughout the semester. Students will have access to at least two meals each day. Learn more and find the meal site location nearest you at tulsaschools.org/parents-students/mealsites.
Students with Special Needs
According to the TPS website, certain students with special needs will be able to attend school in-person, even during the first nine weeks. Tulsa Public Schools will reach out directly to the families of students eligible for this accommodation.
Technology
Every student whose parents submitted a Back to School Enrollment form by August 10 should have access to a district-distributed Chromebook. The district recommends using their technology, as they are able to offer tech support from 2-6 p.m., Monday through Thursday, at the Enrollment Center. Students who choose to use home computers will not have access to this support.
Families without Internet at home should reach out to their student's school. The district is working on options for these families.
Returning to School
The district will work with the Tulsa Health Department to determine whether it is safe enough to return to socially distanced in-person learning after the first nine weeks.
Tulsa Public School's FAQ page also answers questions parents may have about the eventual return to in-person learning, including:
A/B Assignments
In order to maintain social distancing whenever school resumes in-person, TPS has divided its students into two groups. Group A includes students' whose last names begin with A-K, and Group B includes the remainder of students. At that time, Group A students will attend school in person on Monday and Tuesday, and Group B students will attend Thursday and Friday.
Masks
Masks will be required, with some exceptions for young children and children with special needs. TPS will provide cloth masks and other PPE for students who need them. Because the district will require that masks be washed daily, they are working on laundering options for students who need assistance.
Transportation
Buses will only be able to operate at about 30 percent capacity in order to maintain social distancing. This means that there will be more bus routes, and also that the district requests families who do not need transportation to provide their own. This will help minimize the strain on the transportation system.
Uniforms
In an effort to alleviate some of the financial strain felt by families due to COVID-19, the district is not requiring uniforms this year. However, there is a dress code and certain expectations. Find more information at tulsaschools.org/back2school.
Options for Parents
While Dr. Bruce Dart, executive director of the Tulsa Health Department, affirmed that virtual schooling was the safest choice given Tulsa's COVID numbers, parents with students doing distance learning will have to make major adjustments to their work and home life.
COVID Kid Care Resources
Two local organizations, Tulsa Area United Way and The Opportunity Project, have joined forces with Tulsa Public Schools to create a website designed to help families connect with resources.
Tulsa-area businesses and organizations are invited to sign up as resource providers. They can note whether they are providing food, trained staff, school supplies, volunteers, a space for programming, or other resources.
The website, available at covidkidcareresources.tauw.org, will include a map of available resources that families can explore to find what they need, whether that's child care, activities, meals, etc.
"Pandemic Pods"
Some families have found a solution by forming small groups of children who will be able to learn and socialize together.
"My husband came up with the idea of scheduling standing play dates for the girls because I was concerned about their social/emotional well-being," says Rachael Martin, whose daughters will be in kindergarten and fourth grade at Council Oak Elementary. She says that returning to 100 percent virtual schooling would be difficult from a social and emotional standpoint, although logistically, she is grateful to be a stay-at-home mom whose husband has a flexible schedule.
This idea of standing play dates evolved into a discussion about the support parents will need, whether they are working or staying home, and a determination to help create "learning pods."
"We are working on setting up learning pods so students can be safe but still see each other, and parents can support each other by facilitating learning and social interaction," Rachael says. "Each pod would operate according to the agreed-upon rules put forth by the parents who formed them. So each may look different according to the needs of the students and parents."
The pods would have about three or four students each, and parents would rotate in hosting the pods. Whichever parent is hosting can help facilitate school assignment completion and keeping kids on task. For her older daughter's group, she is interested in sharing the cost of a tutor.
To get the idea off the ground, Rachael and her husband sent out a survey to other Council Oak parents to see what their thoughts were about the upcoming semester and to gauge their interest in these learning pods. Then, they compiled the information so they could connect parents whose needs most closely align. She recommends that other parents interested in starting a learning pod reach out to people they know, and says the survey received a positive response.
Amanda King has two children at Eliot Elementary: Natalie, heading into kindergarten, and Carter, who will be in second grade this year. She has also helped coordinate small groups for each of her children.
For the younger group, four students will have a daily rotation between homes, four days out of the week. For the older group, composed of six students, each family will take turns hosting for a week at a time. An in-home teacher will lead the students through their studies for a few hours each day. The students will remain at the host home from 8 a.m.-4 p.m. each day, giving the other parents the opportunity to have a full day at the office.
"We are very thankful to have the in-home teachers work with the kids at home and guide them through distance learning," Amanda says. "Especially due to their younger age, they need a little more hand-holding, which is hard for working parents to manage. The parents in the group are doing all we can to help each other out so we can be more available at our jobs this fall. None of us want to go back to the way things were in the spring."
---