Tulsa Public Schools Favorite Recipe Secrets Revealed
Cinnamon Rolls, Bean Chowder, Cowboy Sweet Bread and Wacky Cake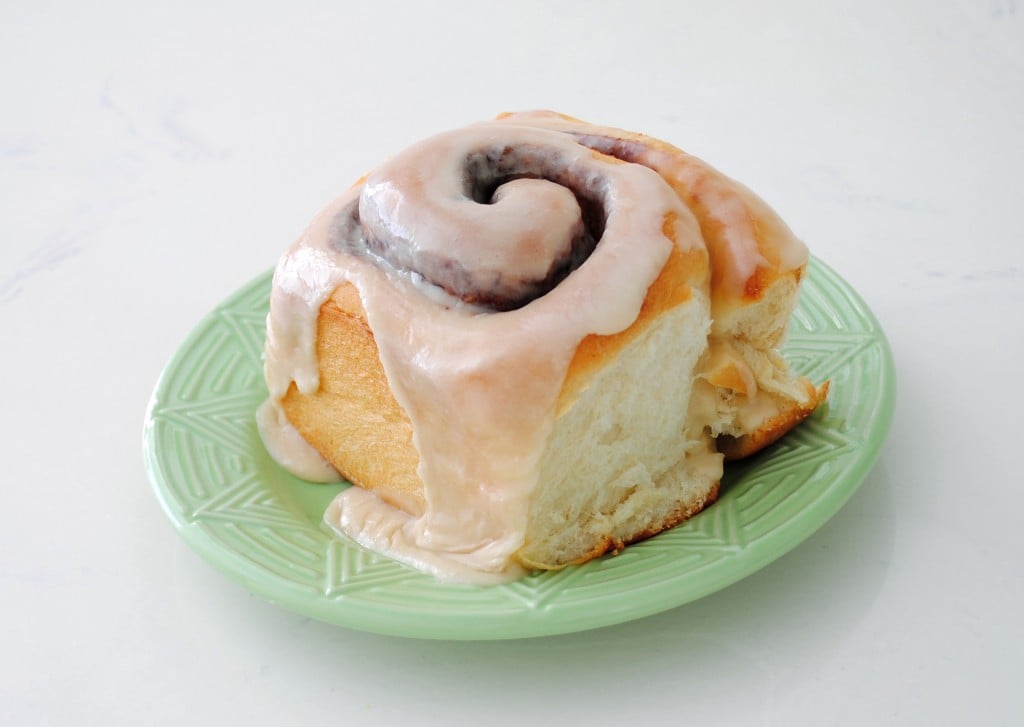 Remember those big School Cinnamon Rolls served with a bowl of Bean Chowder? What about Cowboy Bread? (Is it cake or is it bread?) Or Wacky Cake? Just the name is enough to make you smile. When the Tulsa Public Schools served up these favorites, kids left the lunch boxes at home, and more parents showed up to have lunch with their kids. Now, thanks to the Tulsa Public Schools' willingness to share their recipes, you can make these old school favorites at home.
---
Cinnamon Rolls
1 pkg. yeast
1 1/2 c. water
3/8 c. sugar
3/8 c. shortening, melted
1 egg
6 Tbsp. powdered milk
5 c. flower
1 tsp. salt
Dissolve yeast and sugar in lukewarm water. Add melted shortening and beaten egg. Add flour, powdered milk and salt; mix thoroughly.
Cover and let rise in a warm place until double.
Work down and roll to 1/4-inch thickness. Brush with butter, sprinkle with Cinnamon Mix (see recipe below) and roll up lengthwise. Cut into 12 (2 1/2-inch) rolls. Place on greased tray; let rise until double.
Bake in 400 degree oven for 20-25 min.
Brush with powdered sugar glaze (1/2 box powdered sugar combined with 1/4 c. melted butter and enough water or milk to give it a spreading consistency).
Cinnamon Mix
Combine the following ingredients thoroughly:
1 c. brown sugar
1/2 c. white sugar
1 1/2 Tbsp. cinnamon.
---
Bean Chowder
1 lb. or 2 1/2 c. pinto beans
1/2 Tbsp. chili powder
1 1/2 tsp. salt
1 lb. beef, coarsely ground
1/2 medium onion, chopped
1 tsp. garlic
1 2/3 c. tomato puree
1 Tbsp. chili powder
1 Tbsp. salt
1 c. dry bread crumbs.
Cook beans in 3 quarts of water or more depending on dryness of beans. When beans are nearly done, add 1/2 Tbsp. chili powder and 1 1/2 tsp. salt.
While beans are cooking, combine meat, onion, and garlic; brown in skillet on top of stove or brown in 350 degree oven, stirring frequently until done.
Add remaining ingredients. Simmer for 15 minutes.
Combine meat mixture and beans. You may have to add more water for desired thickness or more chili powder for desired seasoning.
Yield: 12 servings or approximately 3 quarts
---
Cowboy Sweet Bread
4 c. flour
2 c. sugar
1 c. butter or oleo
1 tsp. salt
3 tsp. baking powder
2/3 tsp. baking soda
1 tsp. cinnamon
2/3 tsp. nutmeg
1 1/3 c. buttermilk
3 eggs
Blend flour, sugar, butter and salt until it makes a crumb mixture. Remove 1 cup for topping.
To remaining mixture, add baking powder, soda, cinnamon and nutmeg. Add buttermilk and eggs; mix until smooth.
Pour mixture into an oiled 9×13-inch pan and sprinkle topping over bread.
Bake at 370 degrees for 20 minutes.
---
Wacky Cake
2 1/4 c. flour
3 Tbsp. cocoa
1 c. sugar
1 tsp. baking soda
1/2 tsp. salt
1 c. cold water
6 Tbsp. oil or melted shortening
1 Tbsp. vinegar
1 tsp. vanilla.
Blend flour, cocoa, sugar, soda and salt together in a large bowl.
In a separate bowl whip water, oil, vinegar and vanilla until blended. Add to dry ingredients and mix well.
Pour into pan and bake at 350 degrees for about 25-30 minutes.
Editor's Note: This article was originally published in TulsaKids' August 1999 issue.
---