Tulsa Music Month and Lobeck Taylor Family Foundation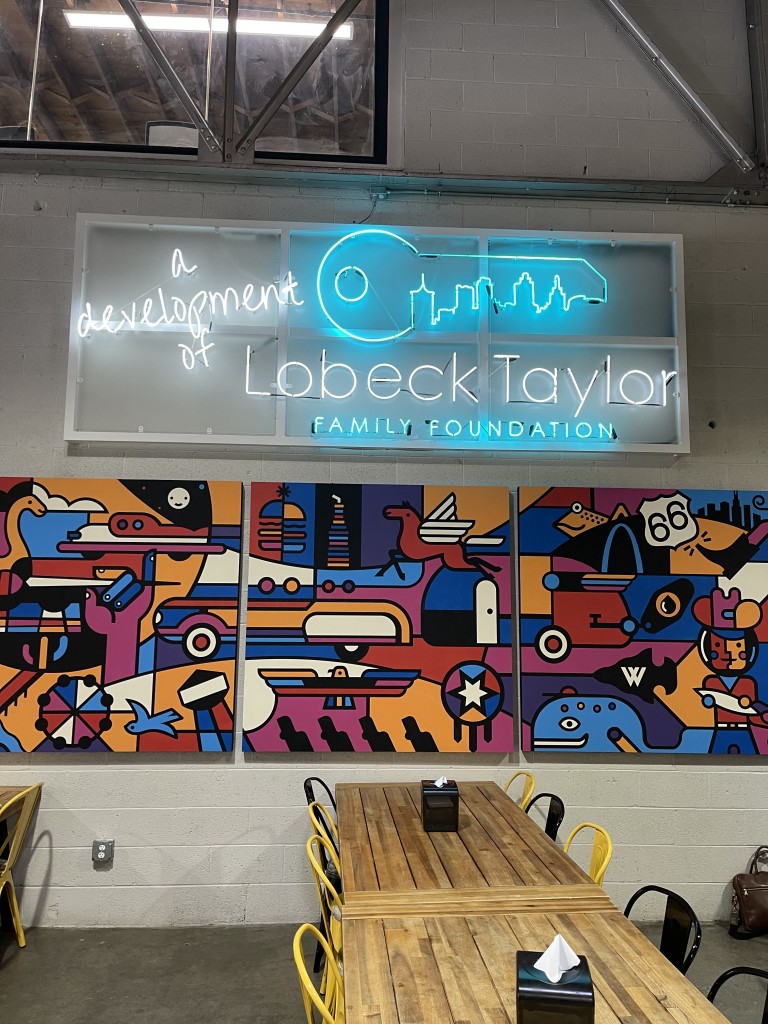 A month left; can it be? Tulsa Public Schools start back up Thursday, August 19th. My son is going to a new school for 6th grade, so that's a bit unnerving. Shoutout to his former teacher, Mrs. Weber. She was the best teacher he ever had, so as a parent, I'm a tad still nervous. Although I've heard good things about his new school, too, so more on that later. I think now is the perfect time to start a real discussion on some form of…. wait for it… year-round school. But again, I'm going to do a whole blog on that next month.
I'm also excited about the non-profit I decided to partner with this week: Lobeck Taylor Family Foundation. At the end of this week's blog I'll tell you how you can help. Hint: tomorrow at Mother Road Market…. yumm!!
July is Tulsa Music Month
ROCK HORNS UP to Mayor GT Bynum for proclaiming July at Tulsa Music Month!! Since I have a website called www.Tulsa-Rocks.com, I felt compelled to do something in honor of the inaugural distinction. So, I am hosting a celebratory acoustic concert Thursday, July 29th at Cimarron Bar. I've never put together a concert before, but with the help of Eric Stafford at "Cimmy," so far, so good. This will be a benefit concert for Tulsa FMAC, which is part of VisitTulsa. They are the office of film, music art and culture. What do they do? This is from their website:
"We exist to support Tulsa's creative industries so that they can continue to grow, flourish, and broadcast Tulsa to the world. We are dedicated to developing and connecting resources to grow the Region's creative industries, while also promoting Tulsa as a creative hub and cultural destination. Tulsa FMAC helps filmmakers, musicians, writers, artists, and designers find the resources they need to bring their creations to life."
What a cool job to have, right? If their job is to help the music scene in Tulsa and to help the rest of the world understand our vitality, then I'm all about helping them with their mission!
So, on Thursday July 29th at 6:00 pm at Cimarron Bar (26th & Memorial), there will be 3 artists performing acoustically to celebrate July Music Month and raise money for Tulsa FMAC. There will be cool items like an autographed Queensryche electric guitar auctioned off, a 50/50 raffle and other fun ways to raise money all to benefit the burgeoning film, music, arts and culture scenes in Tulsa.
If you are an artist in any of these genres, you can add your name to the creative artist database so others (from Tulsa and beyond) can find you. If you know an artist of any level, forward this article to them! Here is their website: Home | Tulsa FMAC
Here is the proclamation from the mayor:
The Lobeck Taylor Family Foundation is the non-profit organization I decided to highlight this week. It was founded in 1997 by Bill Lobeck and former Tulsa Mayor Kathy Taylor. This is from their Facebook page: "The Lobeck Taylor Family Foundation focuses on improving and supporting Tulsa through three cornerstone areas: entrepreneurship, innovation, and community engagement." Here is the link to their Facebook page: (4) Lobeck Taylor Family Foundation | Facebook
They do many things like helping women who are released from incarceration get back on their feet and "look for opportunities to further Tulsa's reputation as an up-and-coming place to live, work, and play."