Top Health Tips for Parents for the New Year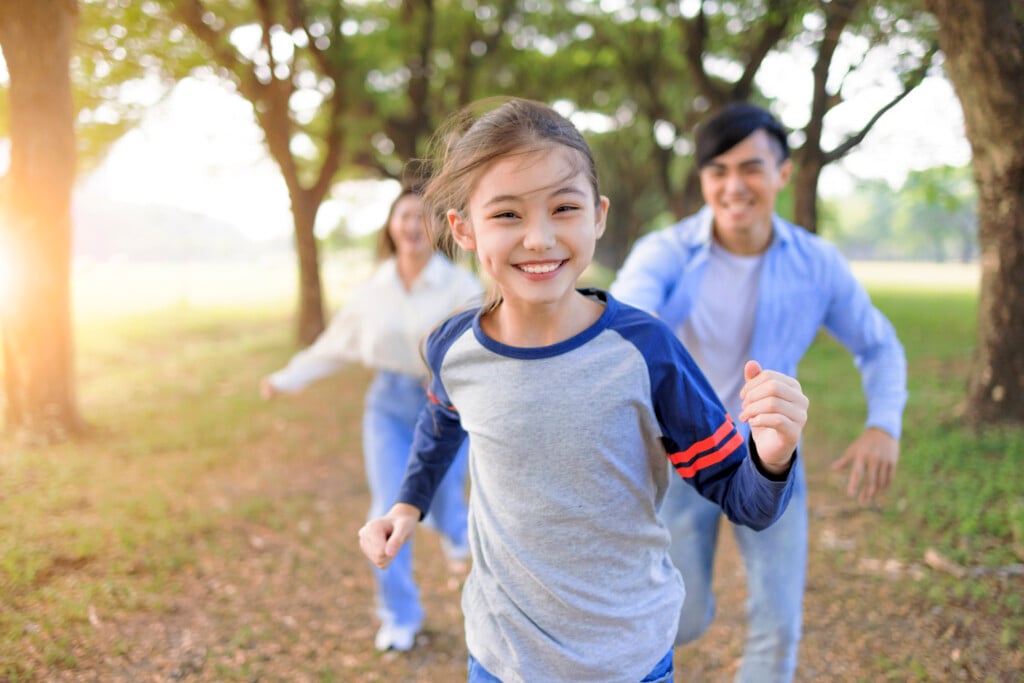 To ensure your family stays healthy and active this year here is a list of preventive measures to keep your kids healthy.
Immunizations
Vaccines play a vital role in preparing a child's body to fight illness. Vaccines give you immunity to a disease before it has the opportunity to get you sick. The risks of vaccinations are small compared to the health risks linked to the diseases they are intended to prevent. You can get a list of vaccination requirements for school attendance in Oklahoma through your family doctor or by visiting the Oklahoma State Department of Health website at www.ok.gov/health.
Screenings
Hearing – In the first few years of life, hearing plays an important role in a child's social, emotional and cognitive development. When caught early, ideally by the time a baby is 3 months old, hearing problems can be treated. Parents can seek guidance from their pediatrician concerning hearing issues.
Vision – Eye exams for children are extremely important because, according to the American Optometric Association (AOA), 5 to 10 percent of preschoolers and 25 percent of school-aged children have vision problems. The AOA recommends infants have their first eye exam at 6 months of age and children should have additional eye exams at age 3 and just before they enter the first grade and every two years following if no vision correction is required.
Flu Shot
According to the Center for Disease Control, seasonal flu vaccines protect against the three influenza viruses that research indicates will be most common during the upcoming season. The flu vaccine is available by shot or nasal spray and is given at the beginning of the flu season, usually October or November. Flu viruses change year to year so it is important to get the shot each year. The flu shot is safe for children 6 months or older and the nasal spray is safe for children 2 years or older.
Hand Washing
Hand washing is by far the best way to prevent germs from spreading and to keep your children from getting sick. During a typical day a child's hands touch everything from playground equipment to shared crayons to the family dog. When they touch their hands to their face, nose or mouth they immediately come into contact with germs.
By washing hands, children can lower their risks to being exposed to every cold or virus making its rounds at school or at home.  To encourage your children to wash their hands at home, make it easy for them to reach the sink by placing a step stool by the sink. Also, buy fun soaps and hand scrubbers. And, make hand washing a part of their routine before eating a meal or after using the bathroom.
Physical Activity & Sleep
A daily dose of fresh air and sunshine, even during the winter months, can be invigorating. By incorporating positive physical activities such as walking, biking or swimming, into your family's daily routine, children will continue to follow the example and pursue physical activities as they get older.
An easy routine is a family walk around the block after dinner. Encourage your child to walk the dog or play outside for a while after school and before homework time. Physical activity will help your child relax and concentrate on homework.
The more active a child is, the better they will sleep. Children ages 3-6 and 7-12 need at least 10 hours of sleep a night in order to feel rested and alert for their school day. Teenagers need at least nine hours of sleep, although many function with less. Lack of sleep can affect a child's attentiveness, social behavior and schoolwork.
Fresh Fruit and Vegetables
A healthy diet including fresh fruits and vegetables can help boost your family's immune system. Include a fresh fruit and vegetable at one meal each day. And, introduce your children to a variety of fruits and vegetables by letting them explore the produce department at the grocery store or by visiting a Saturday morning local farmer's market. Also, encourage your child to discover the best way to cook the vegetable. If children are introduced to a variety of foods at a young age, they are more likely to try different foods as they grow older.
Emergency Plan
Every preschooler should know his or her full name and parents' names, their home address and how to dial 911. Also, children should learn their home phone number and at least one of their parent's cell phone numbers. You can unplug a phone and do pretend situations where the child dials 911 on the phone and recites his or her name and address.