Third Grade is an Important Transitional Year: How Parents Can Help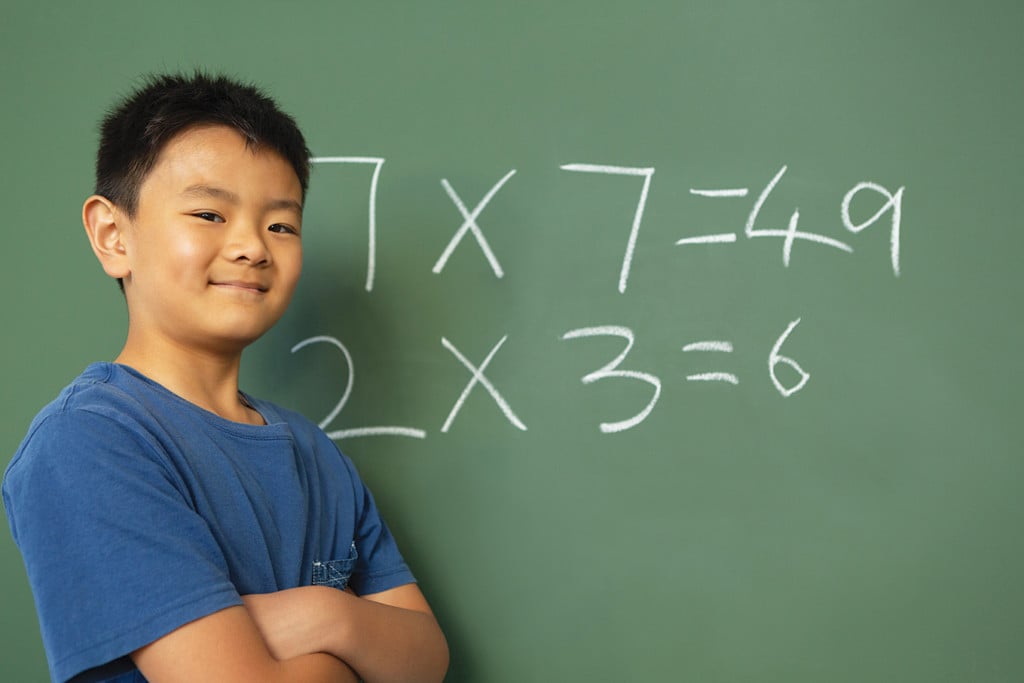 Are you aware that the transition from second to third grade is often considered to be one of the most difficult years in your child's education? Most educators are aware of this big leap, but many parents may not be. This transition from lower elementary grades to upper is frequently believed to be even more challenging than the transition to middle school. Both students and parents often struggle with the many new expectations. As a third-grade teacher, I witness these difficulties every year. Being aware of the new changes should help parents assist their children with the transition.
One of the main changes in third grade is the beginning of high-stakes standardized testing. In Oklahoma, this is the Oklahoma School Testing Program (OSTP). These are generally given in April. According to Oklahoma law, students who don't pass the Reading portion will not be allowed to move on to fourth grade. There are, however, some exceptions to this law. In order to be successful on these tests, students must do a lot of growing during the third-grade school year. Students will be required to focus and work autonomously for extended periods of time. They are also expected to use more abstract thinking skills in both reading and math.
Third graders are required to complete much more of their work independently. Therefore, it becomes necessary to develop some new skills. They must become more responsible, develop a good work ethic, and be able to focus for extended periods of time. This will be necessary in order to be successful on the OSTP tests. While the tests are divided into segments over a four-day period, it is not uncommon for some children to take more than two hours to complete one segment.
The Reading portion of the test requires the mastery of some skills that may surprise parents. It is not enough for a student to read a passage and answer questions about what happened in the story. In previous grades, students were basically learning to read. In third grade, they transition toward "reading to learn." Students will be expected to compare and contrast texts, analyze characters, determine the main idea, understand figurative language, and much more. In fact, I wrote an entire column dedicated to the third-grade reading expectations in the April 2018 issue of TulsaKids. You may want to refer back to it, if you have a child entering third grade.
While there are a multitude of third-grade math standards, there will be a large focus on multiplication and division. It will be important that students learn their multiplication facts early, and have a deep understanding of how multiplication works. If I could give parents one piece of advice to ensure their child's success in math, it would be to help them master their facts during the first quarter of the school year. Fact mastery makes many of our math standards much simpler. Problems involving fractions, areas and perimeter, are all easier once fact mastery is achieved. I watch students struggle unnecessarily with math every year simply because they haven't yet mastered multiplication facts.
Another major change you will notice in third grade is the grading system. This is typically when students begin receiving letter grades in Tulsa Public Schools. It is common for parents and students to be surprised, and even disappointed, by their grades. This is especially true at the beginning of the school year. When a child previously received an S (Satisfactory), this included all B's and C's. Therefore, a child who was barely making C's would have been receiving Satisfactory grades. It is understandable that parents may be surprised to see C's, or even D's, on their child's report card.
Many teachers and parents may disagree about whether or not homework is helpful, but it is a common practice in third grade. I believe it gives children some practice away from school. It is also a terrific opportunity for parents to learn more about our challenging third-grade standards. In order to help your child through this transitional year, I suggest parents look over the homework after it's been completed. You may notice where your child is struggling, and offer any necessary assistance. This will give the child the independence she needs, while also providing an opportunity to help her as required.
Third grade is generally the year that cursive writing is also introduced. Due to the increased demands of the third-grade classroom, this isn't always the case. Teachers struggle to get through the tested standards, so they frequently don't have time to teach this skill. There is also some debate as to the importance of cursive in today's world of technology.
There are several things parents can do in order to make this transitional year less difficult for our students. First, be aware of the expected changes, and help your child understand the new expectations. Second, have your child complete his homework independently. Then, look over his assignments, and provide any needed assistance. Third, work with your child to make sure multiplication facts are mastered early in the schoolyear. Fourth, speak with your child's teacher if you have any concerns or questions. He or she is there to help you and your child make a smooth transition!
This article was originally published in TulsaKids' September 2019 issue.
---