Things to Do in Tulsa, November 29-December 5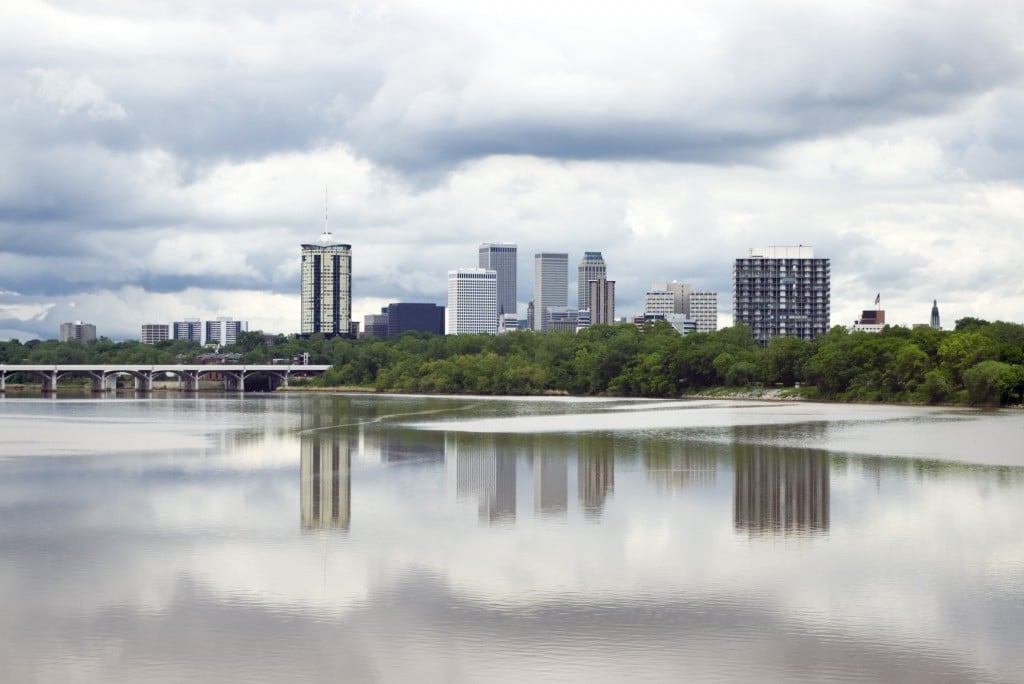 Find these and more virtual events at tulsakids.com/calendar!
---
Monday, November 29
Watch the ORU Men's Basketball Team play the University of Tulsa!
All kids aged 13 and under get in free to ORU men's and women's basketball and baseball games when accompanied by an adult. This includes individual game tickets and even season tickets. Ticket information can be found at oruathletics.com/tickets.
Readers in Grades 4–12 are invited to write a letter to the author of a favorite book, expressing how the book affected them personally.
Three Contest Levels:
Grades 4–6
Grades 7–8
Grades 9–12
Cash Prizes will be awarded to the student writers of the top three letters in each level.
First Place: $500
Second Place: $250
Third Place: $100
First place winners will select their school library or public library to receive a cash prize of $1,000!
Contest entries will be accepted beginning October 15, 2021. The deadline to submit is December 17, 2021, at 5:00 pm.
Please review the Official Rules before entering. Entries by or for students younger than the age of 13 must be submitted with a completed, signed, and uploaded Permission Form.
View Frequently Asked Questions (FAQs) for more information.
---
Tuesday, November 30
Food on the Move's Community Block Parties offer fresh produce and resources from community partners as well as a DJ, food trucks and other fun activities. Food On The Move provides produce through a 'Pay-As-You-Can' model, which allows guests of every background to participate and support the initiative, while ensuring families in need of assistance are given access to fresh produce, hot meals and community resources in a way that treats all guests equally.
---
Wednesday, December 1
'Tis the season to make someone feel special with a homemade gift. Pick up a free holiday card kit, while supplies last, on the second floor at the Reference ASK desk. For ages 10-18.
Winter Arts & Crafts (11 a.m.-12 p.m., Rudisill Regional Library, 1520 N. Hartford Ave.)
Stop in with the little ones for winter-themed arts and crafts, perfect for handing out during the holidays! For toddlers and preschoolers.
---
Thursday, December 2
LOCATION: Martin Regional Library, Auditorium
Enjoy stories, songs and activities in English and Spanish. / Cuentos, canciones y actividades en inglés y español. Ven y disfruta de un momento con la Srta. Emily, vamos a leer cuentos, cantar rimas y canciones que ayudan a tu niño a aprender de una manera divertida.
The Best Christmas Pageant Ever (7:30 p.m.; Additional showtimes available, Clark Youth Theatre, 4825 S. Quaker Ave.)
The Herdmans never go to church. So how did they end up with the lead roles in the Christmas play? Chance, intimidation, and maybe a little Christmas magic help bring the Herdmans, as well as the rest of the town, to a new understanding of the holiday season. Don't miss this Clark Youth Theatre tradition, 39 years strong!
---
Friday, December 3
Philbrook Festival Night (5:30-9:30 p.m., additional dates available; Philbrook Museum, 2727 S. Rockford Rd.)
Thousands of spectacular lights illuminate the Philbrook Gardens for a festive experience unlike any other. Celebrate the season with hot cocoa, musical light shows, take-and-make art projects, visits with Santa, and more.
Visit Philbrook.org/Festival for more details including a map of the Festival Nights experience.
Botanic Garden of Lights (5-9 p.m.; Additional dates available; Tulsa Botanic Garden, 3900 Tulsa Botanic Dr.)
Reconnect with family and friends in the garden illuminated with colorful lights. Make s'mores over fire pits, enjoy holiday music and take in the spirit of the season in our magical garden escape.
NIGHTLY: Hot cocoa, spiced cider, coffee (with spiked options), beer, wine and s'more kits are available every night for purchase. FOOD TRUCK schedule will be posted soon. Hay maze/snowball pit, glow games, photo stops and fire pits will be available each night. (weather permitting)
First Friday: Drawing Rally (6-9 p.m., Living Arts of Tulsa, 307 E. Reconciliation Way)
Artists will be drawing LIVE and participants in the gallery and online, will have an opportunity to bid on the pieces for a short period of time, with the opening bid starting at $25.
Glow on the Green (6-9 p.m., Guthrie Green, 111 E. Reconciliation Way)
Enjoy thousands of lights illuminating Guthrie Green and holiday festivities including live music, food, hot drinks, and 30+ local market vendors. Channel 6 meteorologist Travel Meyer will host the Lights On ceremony with special guest Santa Claus at 7 p.m.
---
Saturday, December 4
Cascia Hall's Christmas Tree Lot (4-7 p.m.; Additional dates/times available; Cascia Hall, 2520 S. Yorktown Ave.)
Cascia Hall's Christmas Tree Lot, presented by Vast.bank, tree will feature over 200 Fraser fir trees for purchase as well as noble fir wreaths for sale. The tree lot will also feature a Santa's Village that will have fun activities, including Elf on the Shelf Scavenger Hunt, Kids' Christmas Train, lawn games, arts and crafts, photo staging areas and more.
Browse homemade items, decorations, scarves, jewelry, and other unique treasures for your holiday shopping list from quality vendors. No admission fee.
Santa Pictures at the Museum (11 a.m.-2 p.m., Will Rogers Memorial Museum, 1720 W. Will Rogers Blvd.)
Santa will be at the Will Rogers Memorial Museum on Saturday, December 4th and the 11th from 11 a.m.-2 p.m.! Children are invited to write letters to Santa and have it sent directly to the North Pole!
Get up, get on, and get ready for the ride of your life! It's Christmas Eve, and you're about to roller-coaster up and down mountains, slip-slide over ice fields, teeter across mile-high bridges and be served hot chocolate by singing waiters more astonishing than any you can imagine. You're on The Polar Express! Tom Hanks stars in and Robert Zemeckis directs this instant holiday classic filmed in dazzling performance-capture animation that makes every moment magical. "Seeing is believing," says a mysterious hobo who rides the rails with you. You'll see wonders. And you'll believe. All aboooooard!
THE POLAR EXPRESS and all related character and elements © & ™ Warner Bros. Entertainment Inc.
---
Sunday, December 5
Sensory Skate at Wheels and Thrills (10:30 a.m.-12:30 p.m., Wheels and Thrills, 10637 N. Garnett Rd., Owasso)
Join Wheels and Thrills for Sensory Sundays!
No Flashing Lights
No Loud Noise
Arcade Suspended
Laser Tag Suspended
$7 admission includes skate rental, skate mate and playzone.
Miller Swim School hosts Open Swim every weekend! Everyone is invited. $5 per person, ages 3+. First-come, first-served.
---
There's more! Find our full Community Calendar at tulsakids.com/calendar.