On Our Radar: At-Home Activities, May 18-22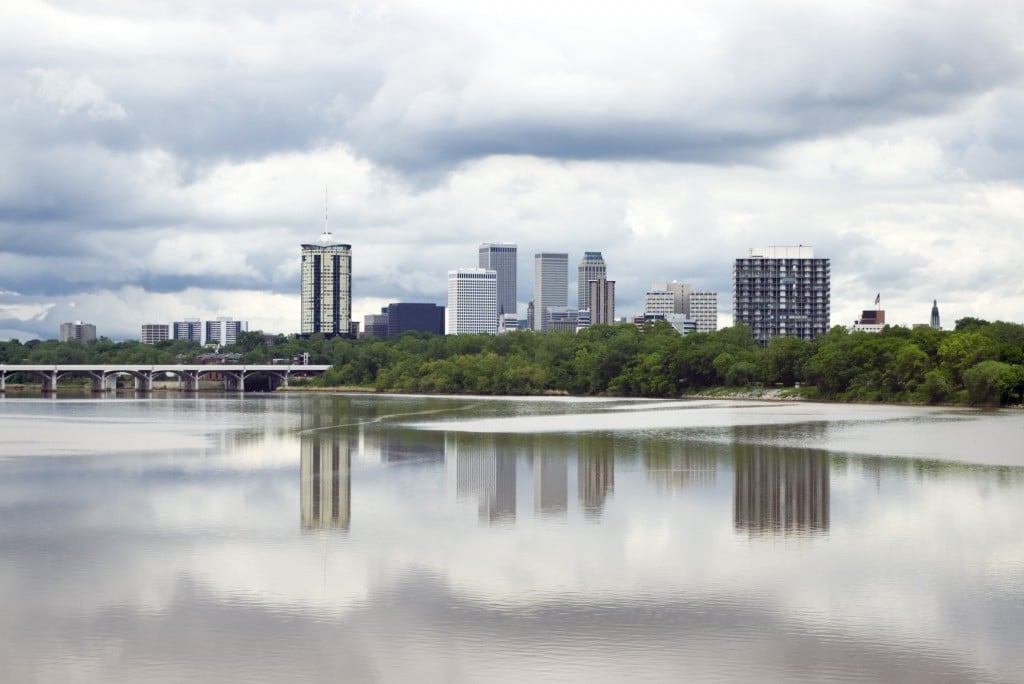 Find these and more virtual events at tulsakids.com/calendar!
Monday, May 18:
Learn about all things gross and wonderful with the Tulsa Zoo! Tune in to the Zoo's Facebook page each day at 10 a.m. for special primate-themed activities, like story times and more. And find more resources at tulsazoo.org/kids.
Join us on our Facebook page, www.facebook.com/hardestylibrary, for this YouTube video highlighting 5 different activities, questions or other recommendations surrounding a single book. For all ages.
---
Tuesday, May 19:
Join TulsaKids Magazine and OSU-Tulsa for a Town Hall series designed to help families during the COVID-19 pandemic.
Each Tuesday at 10 a.m., an OSU representative will converse with TulsaKids Editor Betty Casey, answering questions from our community about their area of expertise. This conversation will be streamed via Facebook Live on both the OSU-Tulsa and TulsaKids Magazine pages.
Listeners are invited to ask questions throughout the livestream via the comment boxes, and we will do our best to address those as they arise!
SCHEDULE:
5/19: "Mental Health and Relationships Through COVID-19" with Dr. Sarah Johnson
Dr. Sarah Johnson is a Clinical Assistant Professor and director of the Al Carlozzi Center for Counseling at OSU-Tulsa. She holds a doctorate degree in Counseling Psychology from Texas Woman's University and is a Licensed Health Service Psychologist in Oklahoma. Her research and clinical interests include college student mental health, men and masculinities, and body image.
5/26: "Explaining Coronavirus to Kids," with representatives from OSU-Tulsa's Center for Family Resilience
6/2: TBD
6/9: TBD
Every Tuesday, Discovery Lab will post a new video to their social media accounts with a fun activity that you can replicate at home! They'll share the supply list on Monday so you can prepare.
From a Hot Toast Music Co. post: "Know any parents at home with littles? Make sure they know they can tune in live on facebook through the Hot Toast Music Page for a free interactive music class filled with singing, dancing and maybe even a story!"
---
Wednesday, May 20:
Mary is here to make sure you and your family aren't getting bored and help find books for even the wildest bunch. Join us on our Facebook page: www.facebook.com/BixbyLibrary/.
---
Thursday, May 21:
Teens are invited to join us on Kendall-Whittier Library's Facebook page, www.facebook.com/kendallwhittierlibrary, to learn how to make chilled strawberry pie.
Now you can join Mr. Benji for Music Monday on Thursdays too! Visit www.facebook.com/centrallibrary/ to join in the singing and dancing. For toddlers to elementary-school kids. (11-11:45 a.m.)
Registered therapy dogs are excellent listeners. Kids ages 5-12 are invited to virtually read their favorite books to a furry, four-pawed friend. Register by emailing Glenpool.Library@tulsalibrary.org.
---
Friday, May 21:
Discovery Lab's 'At-Home Exhibit Challenge'
Follow @discoverylabtulsa on Facebook or @discoverylab on Instagram for a new 'at-home exhibit challenge' your family can do each Friday!
It's Fri-YA! with Bixby Library (1-4 p.m.)
Today we are talking about the best books for teens, tweens and those of us adults who still love to read Young Adult (YA). Join us on our Facebook page, www.facebook.com/BixbyLibrary.
---
There's more! Find our full Community Calendar at tulsakids.com/calendar.
Comments
comments