Things to Do in Tulsa, January 30-February 5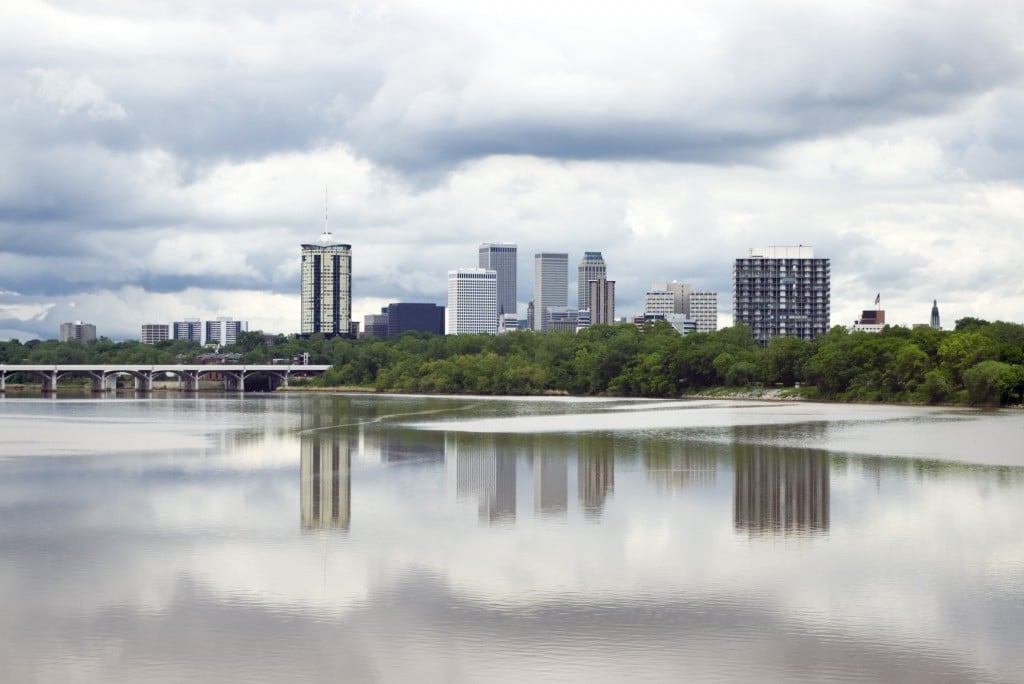 Looking for fun things to do in Tulsa? Here are some top events happening this week! Find all these and more at tulsakids.com/calendar. And remember, always check with event organizers before attending an event, as details can change.
Monday, January 30
Monday Morning Programming (11-11:30 a.m., Discovery Lab, 3123 S. Riverside Dr.)
Listen, sing along, and learn with Discovery Lab! Monday Morning Programming is an opportunity for early learners and their caregivers to participate in educational activities taught by our experienced educators.
Monday Night Tiny Tots (6-8 p.m., Wheels and Thrills, 10637 N. Garnett Rd., Owasso)
It's Olaf night at Monday Night Tiny Tots! Kids 6 and under are invited to skate, play, ride and jump at this special play time just for them. Don't forget your socks!
---
---
Tuesday, January 31
Birds and Brews (8-10 a.m., Ray Harral Nature Center, 7101 S. 3rd St., Broken Arrow)
Explore the early morning sights and sounds of the Nature Park while enjoying a nice cup of coffee. Nature Center staff will provide coffee and various learning materials to help begin your birding adventure. Relax in our lounge area, view the activity at our bird feeders from the observation deck, or bring binoculars for birding on the go! Coffee will be provided while supplies last, please bring your own cup. Registration is not required. This program is for all ages. Parent participation is suggested.
"Earth, Moon and Sun" (6:30-7:30 p.m., Jenks Planetarium, 201 E. B St., Jenks)
This planetarium show explores the relationship between Earth, Moon and Sun with the help of Coyote, an amusing character adapted from Native American oral traditions. Coyote has many misconceptions about our home planet and its most familiar neighbors. His confusion about the universe makes viewers think about how Earth, Moon and Sun work together as a system and learn to distinguish between myths and science.
---
Wednesday, February 1
Listen to a story and meet an animal ambassador each Wednesday morning.
Kick back and chill after a long school day with music, video games, board games and plenty of space to study, read or hang out with friends. For middle and high schoolers.
---
Thursday, February 2
Tiny Tots! (9 a.m.-1 p.m., Wheels and Thrills, 10637 N. Garnett Rd., Owasso)
Join Wheels and Thrills for Tiny Tots every Thursday morning! This event is for the young ones, ages six years and under. They will have a blast skating, jumping, riding and enjoying the Playzone! Don't forget your socks!
Storytime withe Tulsa Zoo
(10-10:30 a.m., Philbrook Museum, 2727 S. Rockford Rd.)
Join Philbrook for a special animal Storytime and a visit from our friends (human and animal) from the Tulsa Zoo!
Celebrate the Black experience on-screen with the best classic and contemporary romance films. The series begins with the 2000 classic "Love & Basketball." Presented as part of our February Sweetheart Happy Hours, OmaleyB will perform live in the Gallery before the film with special movie-themed cocktails on sale at the bar. Get tickets here.
The Emergence Project (7:30 p.m., Clark Youth Theatre, 4825 S. Quaker Ave.)
The Emergence Project is a student-written, directed and performed event designed to give student's full production experience. Local teens submit short plays for performance. Additional showtimes through Feb. 5.
---
Friday, February 3
Join a Philbrook horticulturist for a Family Nature Walk at 10 a.m., then stick around for an exciting hands-on nature exploration designed just for kids and their grownups!
Tulsa Oilers Game (7:05 p.m., BOK Center, 200 S. Denver Ave.)
Cheer for Tulsa Oilers as they play the Idaho Steelheads! Additional games Feb. 4, 7:05 p.m. and Feb. 5, 4:05 p.m.
Clue (7:30 p.m., Lorton Performance Center, 550 S. Gary Pl.)
Tulsa Project Theatre presents Clue, an interactive stage production based on the popular board game and classic movie. Additional showtimes through Feb. 5.
---
Saturday, February 4
Take Your Child to the Library Day (Various Times, Various Places)
Tulsa City-County Library is celebrating Take Your Child to the Library Day on February 4! Many branches have special activities planned. Find one near you at tulsalibrary.org/events.
Open Swim (12:45-2:45 p.m., Miller Swim School Owasso, 10001 N. 127th E. Ave., Owasso)
Sharpen your swim skills and have fun in the water with friends and family!
Valentine's TOSS Dance (7-10 p.m., Southminster Presbyterian Community Center, 3500 S. Peoria Ave.)
It's a Valentine's TOSS Dance! Wear your pink and red and come dance with The Oklahoma Swing Syndicate (no partner needed!) on Saturday, February 4th. No partner needed, family friendly, all ages welcome! Six Count Swing Lesson is 7-7:30 p.m., then the dance begins at 7:30 p.m.
---
Sunday, February 5
Sensory Skate Sunday (10:30 a.m.-12:30 p.m., Wheels and Thrills, 10637 N. Garnett Rd., Owasso)
Join Wheels and Thrills for Sensory Skate Sunday; there will be no flashing lights or loud music. The arcade and laser tag will be suspended.
Full Moon Nature Hike (5-8 p.m., Tulsa Botanic Garden, 3900 Tulsa Botanic Dr.)
Explore the sights and sounds of native prairie and forest with a moonlit hike on our 1.5 mile Cross Timbers Nature trail. Take a self-guided walk at your own pace or opt for a guided walk with a Garden horticulturist (see schedule below!). Guided hike is approximately 45 minutes to an hour and is geared for ages 16 and up. Comfortable shoes, warm clothes and red flashlights/flashlights with red filters are encouraged.
Warm drinks (hot cocoa, coffee) and other beverages (beer, wine, hard cider, water) will be available for purchase before or after your walk. Charcuterie and sweet and salty snacks will also be available for sale.
There's more! Find our full Community Calendar at tulsakids.com/calendar.