Things to Do in Tulsa, April 12-18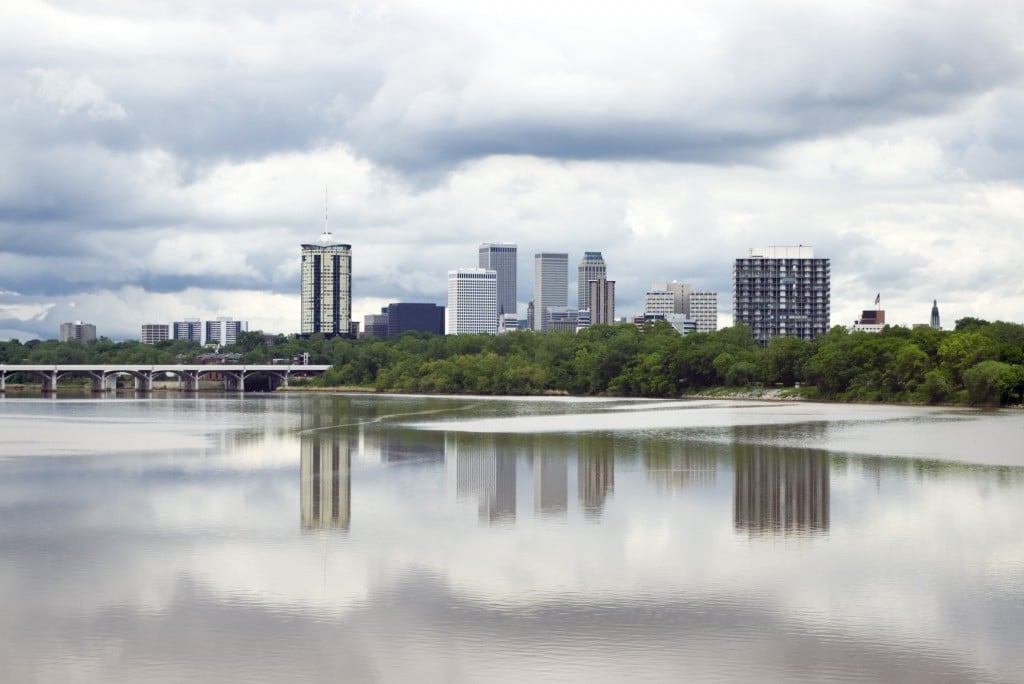 Find these and more virtual events at tulsakids.com/calendar!
---
Monday, April 12
Enjoy a free, outdoor fitness classes taught by a licensed instructor from the YMCA every week on the Green! Don't miss Zumba Mondays at 5:30 p.m. and Yoga Wednesdays at 5:30 p.m.
---
Tuesday, April 13
Enjoy a socially distanced storytime at Lavender's Bleu Literacy Market every Tuesday and Saturday at 11 a.m.!
BeTween the Pages (Virtual, 6-7 p.m.)
Join to talk about your favorite science fiction and fantasy worlds! There will also be some fun activities. Register online at www.tulsalibrary.org/events with your email address to receive the Zoom link. For tweens ages 9-12.
Yoga for Every Body (6-7 p.m.)
Join us via Facebook Live for a free beginner-friendly yoga class taught by certified yoga instructor Beth Richmond. Join the class here: www.facebook.com/tulsalibrary. For all ages.
---
Wednesday, April 14
Head to the Tulsa Zoo for Story Time. Each week, we read a different book and have an up-close ambassador animal encounter. Advance tickets required. Storytime is included with regular admission
*Starting in March, story time may take place either in Rajan's or near the elephants, depending on the weather.
Day of the Child: Bilingual Storytime/Cuentos Bilingües; El Dia de los Ninos/Libros (Virtual, 12-1 p.m.)
Join TCCL for bilingual storytime in honor of Day of the Child. Join here: www.facebook.com/TCCLhispanicresourcecenter. // Únase a nosotros todos los miércoles a las 12:00 pm para una nueva hora de cuentos bilingüe en honor al Día del Niño en abril. El programa se transmitirá a Facebook a través de la página del Centro Hispano.
Join ahha Tulsa for an afternoon of hands-on learning for families with children of all ages! Parents/caregivers and their children and teens will enjoy interactive activities in THE GALLERY, time to explore THE EXPERIENCE, and a variety of materials to create with in THE STUDIO – including our once-a-month special medium, clay!
Good to know:
All activities are drop-in—stay for as little or as long as you like
Recommended ages are 3–13, but children and teens of all ages are welcome
The pre-registration price ($7 per adult and child) is available only online; full ahha admission will be charged at the door
Adults are responsible for chaperoning their children, who must be accompanied by a ticketed adult (no more than 5 children to one adult)
---
Thursday, April 15
Unwind with an evening in the Garden! Experience the vibrant colors of spring flowers and the music of Damion Shade in the Garden. MASA Food Truck will have tasty dinner options. Cash bar with beer and wine will be available at 5:30pm. Bring a blanket or chairs.
Tulsa Botanic Garden is open Tuesday – Sunday, 10 a.m. to 5 p.m. and Thursdays until 8 p.m. during daylight saving time. Admission is FREE for Garden members. $8 for ages 13+, $4 for ages 3-12. Children 2 and under are free. Advance tickets with timed entry are currently required.
---
Friday, April 16
Fandom Friday Trivia: Sherlock Holmes (Virtual; 6:30-8 p.m.)
The game is afoot! Join us as we test your knowledge on Sherlock Holmes in all his film, television and literary iterations. Come at once if convenient. If inconvenient, come all the same. Register online at www.tulsalibrary.org/events to receive a Zoom meeting invite. For adults.
---
Saturday, April 17
Rhea Lana's is an award-winning semi-annual children's consignment event! We are excited to bring such a wonderful event to Midtown Tulsa! We love offering this opportunity to buy and sell like-new children's clothes, shoes, toys, books, DVDs, baby equipment, gently used maternity clothes, and much much more at affordable prices. Our events are open to the public ONE WEEK only!
Find schedule here: https://midtowntulsa.rhealana.com/
Storytime at Eleanor's Bookshop (Daily at 11:30 a.m., with the exception of Mondays; 1102 S. Lewis Ave., Suite D)
Enjoy storytime every Saturday at Eleanor's Bookshop! No RSVP needed. Masks are required.
https://www.instagram.com/eleanorsbookshop/
https://www.eleanorsbookshop.com/
Join the Will Rogers Memorial Museum to explore candy from Will's time in the 1920's. Rocky Mountain Chocolate Factory will be on site for chocolate making demonstrations and samples!
---
Sunday, April 18
Yoga instructor Ana Berry will lead a donation-based class in the Gilcrease Victorian Garden.
---
There's more! Find our full Community Calendar at tulsakids.com/calendar.