On Our Radar: At-Home and Other Activities, August 3-9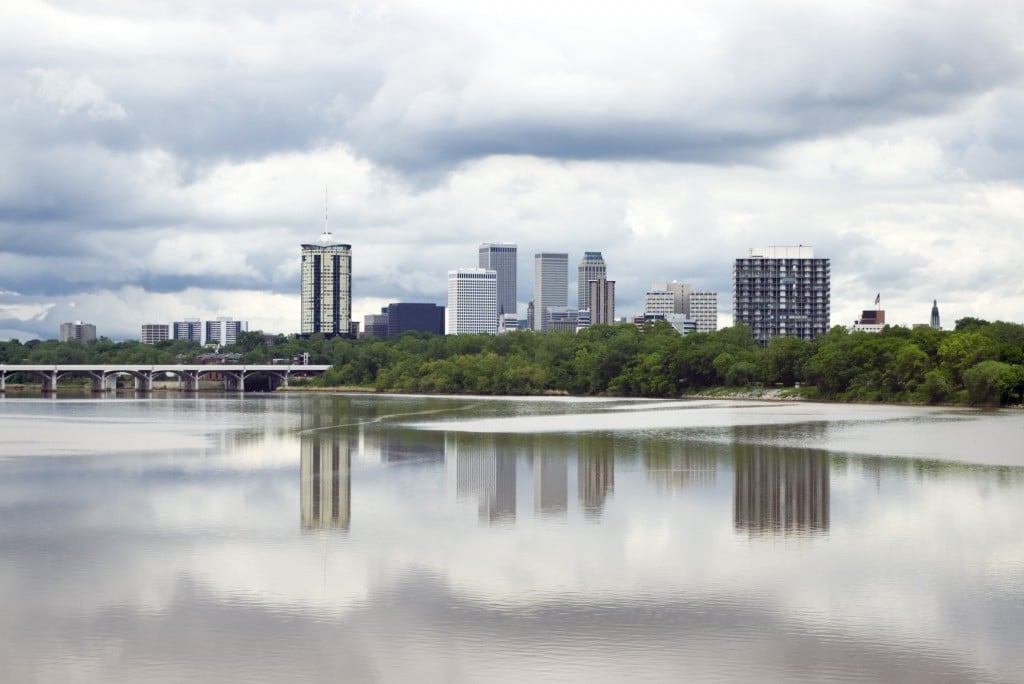 Find these and more virtual events at tulsakids.com/calendar!
Monday, August 3:
Climb aboard the Summer Submarine with the Oklahoma Aquarium! Summer Submarine is an online summer camp featuring videos, activities, and story times for young learners under 12.
Join us every Monday, Wednesday, and Friday from June 1 – August 7.
Mondays: Learn about our aquatic world with a video from marine biologists, educators, and more.
Wednesdays: Get interactive with an at-home activity for your campers.
Fridays: Enjoy Online Aqua Tots story time with Miss Alyssa.
---
Tuesday, August 4:
Dismantling Racism: A Toolkit for Parents
In August, Quraysh Ali Lansana, a poet and professor at OSU-Tulsa, will join TulsaKids Magazine for a Facebook Live series designed to help parents understand systemic racism and and how to address it with their children. Parents and other community members are invited to ask questions in the comments throughout the Facebook live conversation.
Watch it on OSU-Tulsa's or TulsaKids Magazine's Facebook page.
Session 1: Racism 101
Date: Tuesday, August 4, 12 p.m.
This session will provide an overview of systemic racism, white privilege and anti-racism.
---
Wednesday, August 5:
Be ready for tales, and even tails, 10 a.m. every Wednesday on Facebook. If you miss the wildlife on Wednesday visit tulsazoo.org/kids for links to all the zoo's furry and feathered fables.
First Wednesday of every month, Tulsa Pop Kids hosts a Pop Up Flea Market at our home, Persimmon Hollow – Home of Tulsa Pop Kids. All proceeds go to Tulsa Pop Kids. Bring the kiddos for story time from 10-11am!
---

---
Thursday, August 6:
Spies, brave dogs, silly kids, witches and friends! Come and read a chapter a day with Mrs. Cindy. Join Mrs. Cindy on Nathan Hale Library's Facebook page: www.facebook.com/nathanhalelibrary. For ages 5-12.
---
Friday, August 7:
Rhea Lana's is an award-winning semi-annual children's consignment event! Hundreds of families sell thousands of gently used, HIGH-QUALITY children's clothes, shoes, toys, books, DVDs, baby equipment, gently used maternity clothes, and much much more at affordable prices. Our events are open to the public ONE WEEK only!
*Note: * As a COVID precaution, we will be doing this event without children.
---
Saturday, August 8
Oklahoma's premier farmers' market open every Saturday morning from 7-11am with the freshest food in Green Country! Join your Tulsa community for Oklahoma grown produce, responsibly raised meats & dairy, local honey, artisan crafts, skillfully crafted prepared foods, coffee/beer/wine/kombucha, fresh flowers, and so much more!
Join us for birding at Oxley. All skill levels are welcome. Bring binoculars if you have them.
The 2nd Sat Silent Series will remain Virtual Screenings for the rest of 2020. Join us through Circle Cinema's Youtube Page for a FREE screening of this 1921 western with an original score played by Bill Rowland on Circle's restored 1928 theatre pipe organ.
William S. Hart, one of Hollywood's first cowboy stars, plays a gambler out for revenge after his sister has been wronged.
---
Sunday, August 9
Every Sunday in August four-legged family members can join their humans for a walk (and sniff!) in the Garden. Dogs must be controlled by a non-retractable leash at all times and be current on all vaccinations and registrations. For the enjoyment of all, visitors must clean up after their pet.
Dog Days are Sundays: August 2, 9, 16, 23 & 30, 10 a.m. – 5 p.m.
---
There's more! Find our full Community Calendar at tulsakids.com/calendar.