Things to Do in Tulsa, September 26-October 2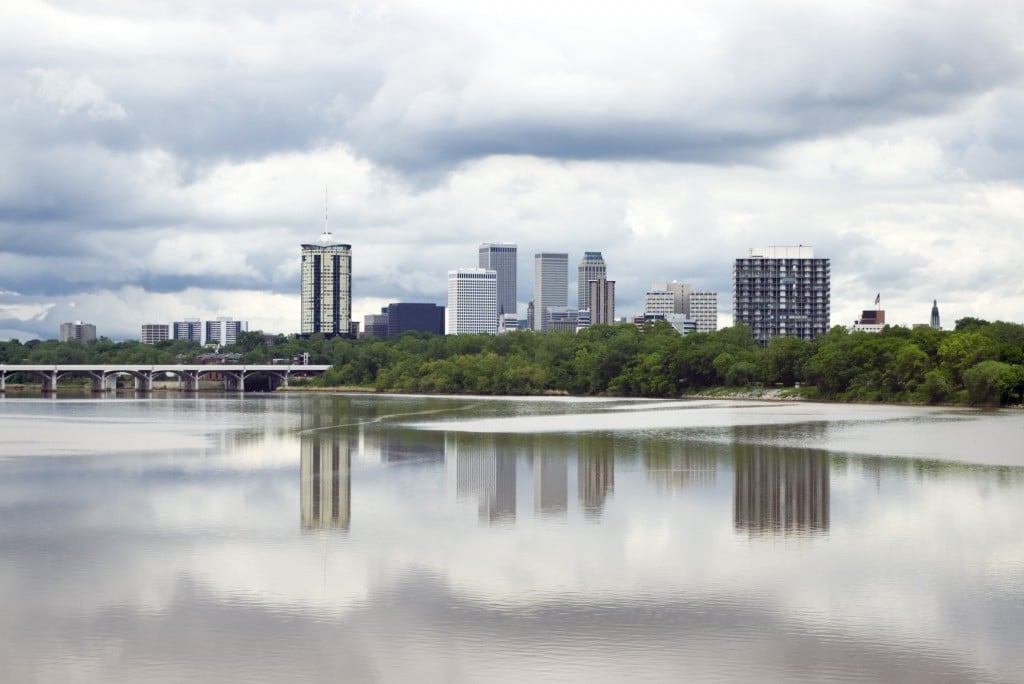 Looking for fun things to do in Tulsa? Here are some top events happening this week! Find all these and more at tulsakids.com/calendar. And remember, always check with event organizers before attending an event, as details can change.
Monday, September 26
Monday Morning Programming (11-11:30 a.m., Discovery Lab, 3123 S. Riverside Dr.)
Listen, sing along, and learn with Discovery Lab! Monday Morning Programming is an opportunity for early learners and their caregivers to participate in educational activities taught by our experienced educators.
Bring the whole family for this 0-to-5 storytime! There's something for everyone – simple songs and books for the little ones, more interactive stories and activities for your older children.
---
---
Tuesday, September 27
Ready, set, READ! This beginning storytime focuses on helping your baby or toddler develop important literacy skills while emphasizing the fun of reading. Join us afterward for games, toys and activities that foster critical early literacy skills.
Learn to embroider a kawaii pumpkin spice latte or mug of cocoa and add flair to your clothes with a few basic stitches! For ages 10-18. Registration required. Register online or call 918-549-7323.
Dance your heart out with SHiNE Dance Fitness! This one-hour class that will keep your heart rate up and a smile on your face! Participants will dance to recognizable, family-friendly pop and hip-hop while safely working their heart rate up with recovery songs in between. The class will include a toning and cool-down routine and will end with a full-body stretch!
HADESTOWN (7:30 p.m.; Additional showtimes through Oct. 2; Tulsa PAC, 110 E. 2nd St.)
Intertwining two mythic tales — that of young dreamers Orpheus and Eurydice, and that of King Hades and his wife Persephone — HADESTOWN is a haunting and hopeful theatrical experience that grabs you and never lets go. Recommended ages 8+.
---
Wednesday, September 28
Bikes & Balls (9:30-11:30 a.m., Whiteside Community Center, 4009 S. Pittsburg Ave.)
Open gym time for children ages 1-5. Please bring your own riding toy. $1 per child.
Little Garden Explorers (9:30-11:30 a.m., Philbrook Museum, 2727 S. Rockford Rd.)
Spark wonder at Little Garden Explorers, an easygoing play invitation designed for children under 5. Drop in anytime on Wednesdays between 9:30 and 11:30 a.m. to play–and let Philbrook take care of the mess!
Listen to a story and meet an animal ambassador each Wednesday morning inside the Cox Nature Exchange.
Teen Connection (4:30-6 p.m., The Arc of Oklahoma, 2516 E. 71st St.)
Social group for middle and high school students (6th through 12th grade) with high-functioning autism. Students play board and video games where they can practice positive social skills. Meets in person last Wednesday of the month 4:30 to 6:00 pm. No meeting in December. For more information, contact us at 918-582-8272 or Sherilyn at SWalton@TheArcOK.org or Steve at SPitts@TheArcOK.org.
---
Thursday, September 29
Tulsa State Fair (September 29-October 9, Expo Square, 4145 E. 21st St.)
The Tulsa State Fair is back, with all your favorite rides and concessions, livestock shows and more!
This Guided Garden Tour is all about the monarch migration and other pollinators at the park! Visitors will walk through the Wetland Gardens and learn about the pollinators that call Gathering Place home during the peak month when monarchs migrate south and flutter through the park. Plus, visitors can create a butterfly suncatcher and enjoy refreshments from Redbud Café.
Attendees will meet at The Patio, and the tour will begin promptly at 9:30 a.m.
Guided Garden Tours are free for all ages, but spots are limited. Please reserve your spot by filling out the RSVP form here: gatheringplace.org/guidedgardentoursignup
Explore the hay maze, pick up pumpkins to purchase and take home, and check out all the scarecrow entries in our annual contest. Pick up a ballot to vote for your favorite to win the People's Choice Award. Stroll the Garden before Bands & Blooms starts at 6 p.m. with live music from Two Crows for Comfort. Bring chairs or a blanket for the lawn and bring a picnic (no glass or outside alcohol) or purchase food here. Local ice cream cart Cherry & Bark wll be here with sweet treats for sale and our Botanic Bar will open at 5:30 p.m.
Disney on Ice: Road Trip Adventures (7:30 p.m.; Additional showtimes through Oct. 2, Expo Square Pavilion, 4145 E. 21st St.)
Hit the road to adventure when Disney On Ice presents Road Trip Adventures skates into your hometown! Exciting twists and turns await as Mickey Mouse and his Disney friends embark on a wild ride to your favorite Disney destinations.
---
---
Friday, September 30
It's three festivals in one! Friday (5-8:30 p.m.) and Saturday (9 a.m.-6 p.m.) are the Rose and Chalk It Up Festivals on Broken Arrow Main Street. There will be street performances, a Kids Zone on Friday and other fun. Sunday (10 am.-4 p.m.), head to the Broken Arrow Event Park at 21101 E. 101st St. for Kites over Broken Arrow!
---
Saturday, October 1
Make your zoo visit even more memorable with a Walking Tour! Explore some of the zoo's animals with a knowledgeable professional guide. This unique walking tour experience offers insight into the animal world with engaging stories, interesting facts, and animal observations of some of Tulsa Zoo's most popular animals. Not included with Zoo admission.
Biplane Show (9 a.m.-4 p.m., Tulsa Air and Space Museum, 3624 N. 74th E. Ave.)
Come out and see local biplanes and talk to pilots. Beautiful biplanes-DOUBLE TROUBLE!
Big Build Saturday (10 a.m.-2 p.m., Philbrook Museum, 2727 S. Rockford Rd.)
Saturdays are for playing big and building big! Bring the whole family, a picnic, and play with giant blocks and building materials in the Gardens. Let your imagination run wild. What will you build? A pirate ship, a secret hideout, an airplane zooming through the air? The possibilities are endless.
Halloween Festival (5:30-10 p.m., Castle of Muskogee, 3400 W. Fern Mountain Rd., Muskogee)
Castle of Muskogee's annual Halloween Festival has attractions for people of every age and desired scare level. Kids can enjoy Halloweenland, the Enchanted Boardwalk, a Halloween Train and more, while those who can't get enough make-believe horror can sign up for Domus Horrificus, Casa Morte and the Trail of Blood. Plus, you can purchase Halloween decor and costumes on-site as well as food and beverages. Learn more at okcastle.com.
---
Sunday, October 2
Art Hike (2-5 p.m., Keystone Ancient Forest, 160 Ancient Forest Dr., Sand Springs)
Bring your art supplies and take a guided art hike at Keystone Ancient Forest.
Open Swim (4-6 p.m., Miller Swim School, 6415 S. Mingo Rd.)
Practice your swim skills and have fun swimming with family and friends! Open to all swimmers. First-come, first-served.
There's more! Find our full Community Calendar at tulsakids.com/calendar.