Things to Do in Tulsa, January 18-24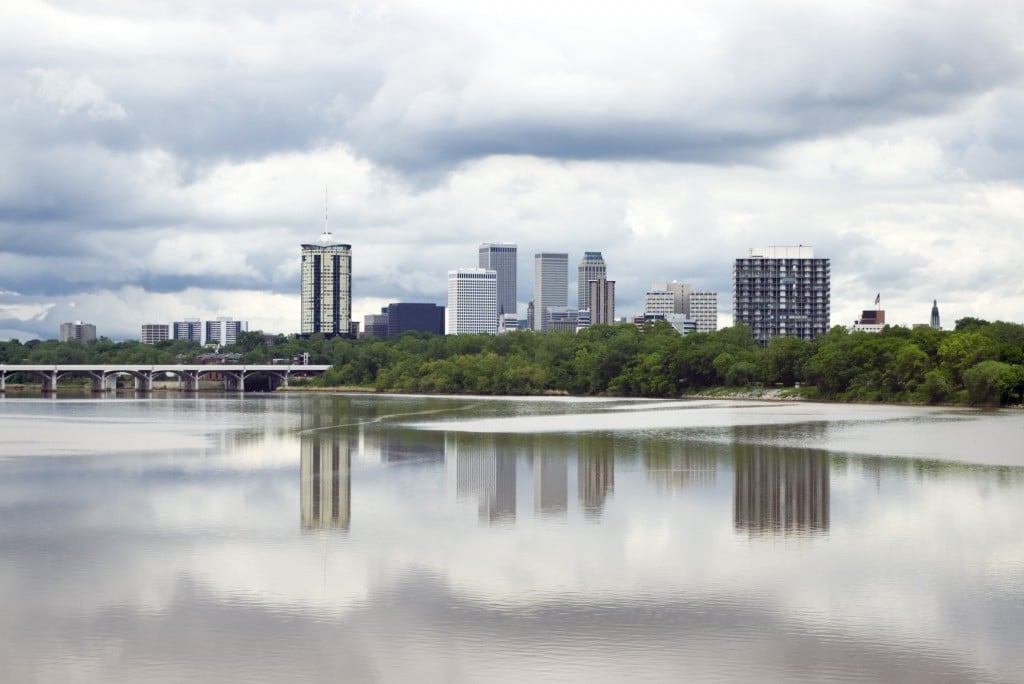 Find these and more virtual events at tulsakids.com/calendar!
---
Monday, January 18
Tulsa MLK Parade (Virtual, 11 a.m.)
Each year, over 100 entries participate in the Tulsa MLK Parade with themed floats, music and marchers. This year's virtual parade begins at 11 a.m. and will be televised live on Tulsa's Channel 6.
The Greenwood Art Project, an initiative of the 1921 Tulsa Race Massacre Centennial Commission, will launch public programming on Monday, Jan. 18, with the G.A.P. Van participating in the 42nd Annual Tulsa Martin Luther King Jr. Day Parade. The parade will start at 11 a.m.
The Greenwood Art Project seeks to raise awareness of the 1921 Tulsa Race Massacre and destruction of its thriving Black community in the historic Greenwood District that included Black Wall Street, one of the most prominent Black-owned business districts in the United States during the early 1900s. The Greenwood Art Project also celebrates the resilience, healing and recovery of the community, with new resonance in today's challenging times…
As a component of the Greenwood Art Project, the G.A.P. Van has been commissioned through a grant from PBS for an American Portrait project that will be announced later this month. PBS and local affiliate OETA will be at the parade on Monday to record video for Black History Month and a documentary planned for May 31.
The G.A.P. Van looks like a small transit vehicle. Submissions to the Greenwood Art Project poster competition are displayed on one side of the van, and a photo collage of children, some from Greenwood, is on the other side. Nationally known photographers and activists Bev Grant and Ilka Hartmann have donated photos for the collage.
Residents still may create and submit posters for the project, sharing stories about the massacre and its ongoing meaning for the city and the country. The poster display will be a rotating gallery, to allow many posters to be shown on the G.A.P. Van.
The acronym G.A.P. is a reference to the R&B group GAP BAND. The acronym stands for Greenwood/Archer and Pine, their home and the boundary streets of historic Greenwood. This project is led by Rick Lowe, a 2014 MacArthur Fellow known for reinventing community revitalization as an art form.
After the parade, at 12:30 p.m. the G.A.P. Van will be parked in front of the Black Wall Street Liquid Lounge coffee shop, 10 N. Greenwood Ave. The public may view the van, watch performances and participate in outdoor art activities while socially distanced; personal protective equipment will be provided. The van will be there for the afternoon….
---
Tuesday, January 19
Take Home Craft: National Hobby Month
Stop by Central Library (400 Civic Center) and pick up a take-home sewing kit in celebration of National Hobby Month! Supplies are limited. Watch a preview for this take-home sewing kit on the Central Library Facebook page: https://www.facebook.com/centrallibrary/. For ages 5-12.
---
Wednesday, January 20
Warm-up inside Rajan's and join us for Story Time. Each week we read a different book and have an up-close ambassador animal encounter. Advance tickets required to enter the Zoo.
---
Thursday, January 21
Build A Reader Storytime: Family (10:30 a.m.)
Tune in for this real-time birth-5 storytime! Enjoy simple songs and books for little ones and more interactive stories and activities for older children. Join here: www.facebook.com/tulsalibrary. Can't make it live? TCCL will save all storytime videos on Facebook and Tulsa City-County Library's YouTube page for your children to enjoy later!
In this month's Dismantling Racism discussion, TulsaKids Editor Betty Casey and OSU-Tulsa Professor Quraysh Ali Lansana will lead a discussion about the life of Martin Luther King, Jr.
They will be joined by Nekki Reagan-Neeley, Assistant Vice President for Community Engagement and Student Services at OSU-Tulsa, Reverend Dr. Robert R.A. Turner, pastor at Historic Vernon AME Church, and others. Nekki Reagan-Neeley also represents OSU-Tulsa on the Dr. Martin Luther King Jr. Commemoration Society.
Watch the discussion on Facebook Live – it will broadcast from the OSU-Tulsa Facebook page and be shared to the TulsaKids Magazine Facebook page. We welcome you to participate in the discussion by adding questions and comments in the comment section of the live video.
---
Friday, January 22
Transform old crayons into a new rainbow creation using a silicon mold. Explore the colors of the Gilcrease collection online to inspire an original work of art with your homemade art supply. Check out the Gilcrease website on January 22 for an instructional video.
Pick up your free art supply kit at the Gilcrease Museum during museum hours Thursday, January 21 through Sunday, January 24.
Out-Lit: YA Book Club (4:30-5:30 p.m.)
Talk about issues No. 1 of the graphic novels "Backstagers" by Tynion IV and Sygh; "Lumberjanes" by Watters, Ellis, Stevenson and Allen; and "She-Ra and the Princesses of Power" by Gigi D.G. Get e-books on Hoopla. Register online at www.tulsalibrary.org/events to be emailed the Zoom link. For ages 12-18.
---
Saturday, January 23
Enjoy a socially distanced storytime every Saturday morning at Lavender's Bleu Literacy Market!
---
Sunday, January 24
SUNDAYS, Jan. 10 to Feb. 28 are DOG DAYS, a special day when your four-legged family member can join you for a walk in the Garden (dogs are not allowed other times)
Garden Member dogs are free; Non-members $4/dog.  Advance tickets are required for all.  Note: Dogs must be controlled on a non-retractable leash at all times and be current on all vaccinations and registrations. Water bowls will be set out. Owners must clean up after their dog.
Dogs are only allowed at the Garden on Dog Day/Night events. 
TICKETS: Advance tickets, with timed entry, via online purchase are required.  Admission is FREE for Garden members and member dogs;  $8 for ages 13+, $4 for ages 3-12. Children 2 and under are free. Non-member dogs are $4 per dog.  You must purchase a ticket for your admission and for your dog.
Timed entry slots are: 10 a.m.-noon, 1-3 p.m., and 3-5 p.m.  
(You can arrive anytime during your time slot and do not need to leave before it ends-except for 5 p.m. when Garden closes. In the event of inclement weather, you may request change of ticket date within 7 days of your originally scheduled visit. Tickets not used will be considered a donation to the Garden.)
Reserve your spot at Miller Swim School's Family Swim time! $2 per person if currently enrolled in swim lessons; $5 per person if not currently enrolled.
---
There's more! Find our full Community Calendar at tulsakids.com/calendar.