Things to Do in Tulsa, May 23-29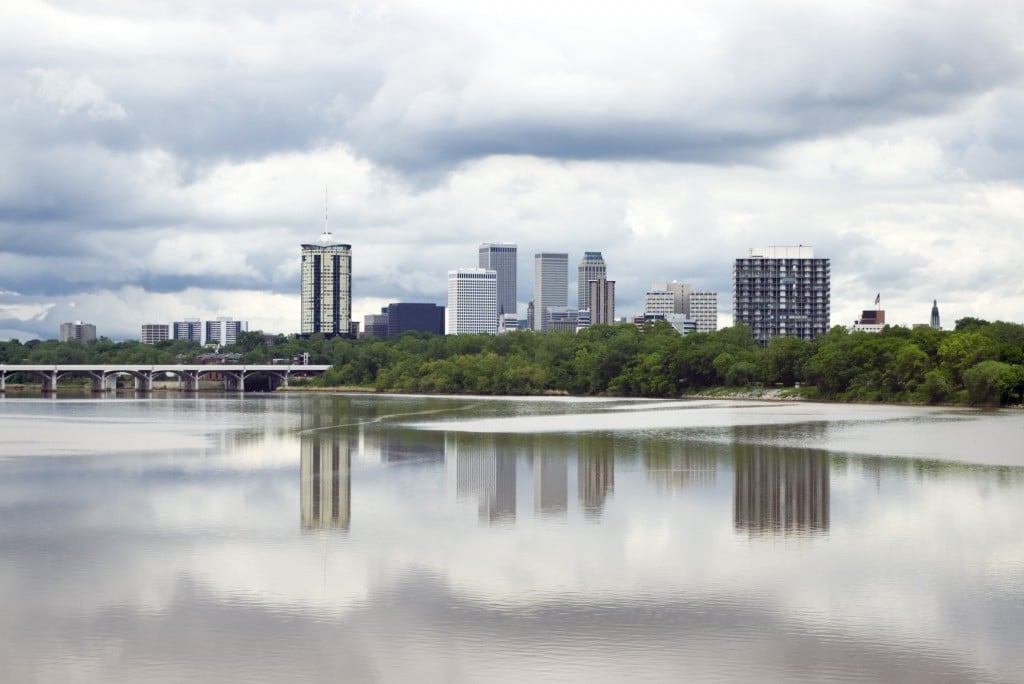 Find these and more events at tulsakids.com/calendar!
*Please check ahead with the event organizers before attending, to make sure details haven't changed.
---
Monday, May 23
The youngest Discovery Lab visitors are invited to enjoy special programing in the Little Lab each Monday morning! For ages 0-4.
Monday Night Tiny Tots (6-8 p.m., Wheels and Thrills, 10637 N. Garnett Rd., Owasso)
Kids ages 6 and under are invited to skate, play, ride and jump! Don't forget your socks!
---
---
Tuesday, May 24
Each Community Food and Resource Festival will offer fresh produce and resources for the community, and have a festival, community gathering feel with a DJ, food trucks and activities through partnerships with local businesses, and non-profit organizations. Learn more at foodonthemoveok.com/events.
Tulsa Drillers Home Game (May 24-29, 7:05 p.m., ONEOK Field, 201 N. Elgin Ave.)
Tulsa Drillers are playing Springfield all week long, with fireworks shows Friday through Sunday!
Sign up the kids (ages 12 and under) for the FREE Hornsby's Bullpen to receive free tickets to Family FUNday Sunday games and other perks!
---
Wednesday, May 25
Little Garden Explorers (9:30-11:30 a.m., Philbrook Museum, 2727 S. Rockford Rd.)
Spark wonder at Little Garden Explorers an easygoing play invitation designed for children under 5.
Listen to a story and meet an animal ambassador each Wednesday morning inside the Cox Nature Exchange.
Teen Connection (4:30-6 p.m., The Arc of Oklahoma, 2516 E. 71st. St. A)
Social group for middle and high school students with high functioning autism. Activities include board and video games where they can practice positive social skills with others that have similar interests. For more information, contact Sherilyn Walton or Steve Pitts at 918-582-8272.
---
Thursday, May 26
Fall in love with the magic found in children's books! Join us every Thursday at 4 p.m. under the PSO Reading Tree for Story Time with new guest readers every week.
In inclement weather, Story Time will be held in The Parlor of Williams Lodge or ONEOK Boathouse. Check our Facebook page for updates.
Discovery Awards (7:30 p.m., Tulsa PAC, 110 E. 2nd St.)
The Discovery Awards highlight and award excellence in high school musical theatre. Professional arts adjudicators have attended participating high school musicals and nominated the best performers from each production. All nominees attend a week-long masterclass workshop led by award-winning creatives, ending in this showcase competition.
---

---
Friday, May 27
Meet animals up close and learn more about their place in our world and how you can be a wildlife hero!
Legacy Festival is a series of events and programs in May commemorating the 1921 Tulsa Race Massacre. Led by survivors and descendants, the festival spreads truth, inspires hope, and extends tradition. Learn more and find a schedule at blackwallstreetlegacyfest.com.
Watch "School of Rock" in the Philbrook Gardens, and enjoy pre-show activities as well!
---
Saturday, May 28
Walking Tours at Tulsa Zoo (9-10 a.m. and 10-11 a.m., Tulsa Zoo, 6421 E. 36th St. N.)
Make your zoo visit even more memorable with a Walking Tour! Explore some of the zoo's animals with a knowledgeable professional guide. This unique walking tour experience offers insight into the animal world with engaging stories, interesting facts, and animal observations of some of Tulsa Zoo's most popular animals.
*Please note: Zoorassic World Walking Tours are 9-10 a.m., and regular Walking Tours are 10-11 a.m. Learn more about Zoorassic World at tulsazoo.org/roar.
Annual Chuckwagon Festival (May 28-29, 10 a.m.-4 p.m., National Cowboy and Western Heritage Museum, 1700 Northeast 63rd St., Oklahoma City)
Families and foodies alike will delight at the 31st Annual Chuck Wagon Festival, a celebration of Western and Native American history, art and cuisine for all ages.
---
Sunday, May 29
The Oklahoma Renaissance Festival returns, Saturdays and Sundays through June 5 (plus Memorial Day). Read Kristi Roe Owen's blog post about can't-miss entertainment, vendors and attractions at tulsakids.com/your-castle-of-muskogee-renaissance-festival-bucket-list-2022.
---
There's more! Find our full Community Calendar at tulsakids.com/calendar.