Things to Do in Tulsa, September 28-October 4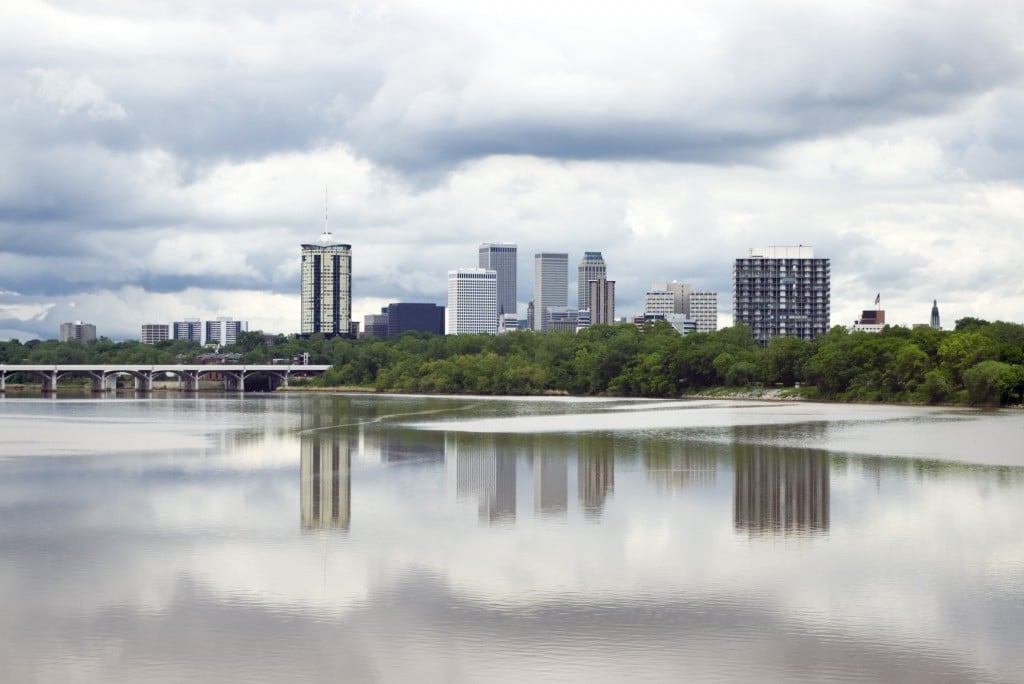 Find these and more virtual events at tulsakids.com/calendar!
Monday, September 28
Try Phone-In Storytime! Call 918-549-7323 for a mini storytime to enjoy with your little ones! During Hispanic Heritage month, all storytimes will be presented in both English and Spanish.
Celebrate the changing of the season with pumpkins, hay maze and Tulsa Botanic Garden's annual Scarecrow display. Purchase tickets in advance here.
---
Tuesday, September 29
This open gym time for preschoolers is a great way to socialize with other kids. Families must bring their own riding toy and NO FOOD or DRINKS are allowed in the gym. | FREE Starts September 8. Tuesdays & Thursdays: 9-10 a.m. | 10:10-11:10 a.m. Bikes and Balls is cancelled on school holidays. Please note: Due to health protocol a limited number of people will be allowed in the gym during each session. Please call ahead for reservations. Adults are required to wear masks at all times. It is also recommended, but not required of children between the ages of 2 and 5 years.
Yoga for Every Body (6-7 p.m.)
Join TCCL via Facebook Live for a FREE beginner-friendly yoga class taught by certified yoga instructor Christine Von de Veld. To access the Facebook Live for this class, visit TCCL's Facebook page, www.facebook.com/tulsalibrary. For all ages.
---
Wednesday, September 30
Hispanic Heritage Month Podcast Series: Into the Unknown (6-7 p.m.)
Join us for a special podcast series in honor of Hispanic Heritage Month. Each week we will share stories of the paranormal, occult or the unknown. Hosted by the Hispanic Resource Center coordinator and Tulsa City-County Library staff, we will have special guests every week joining us to tell us about their relationship with storytelling. The podcast will be livestreamed to the Hispanic Resource Center Facebook page at www.facebook.com/TCCLhispanicresourcecenter and is in tribute to Mexico's hit radio program "The Hairy Hand" or "La Mano Peluda." For teens and adults.
---
Thursday, October 1
Join Gilcrease for YOGA in the Gilcrease Gardens on Thursday evenings! These yoga classes will take place in the beautiful Victorian Garden by the waterfall outside the Thomas Gilcrease House. Ana Berry will lead a slow flow yoga class that welcomes all Thursday, September 17, at 6 p.m.
These classes will include live music from local musicians featuring such instruments as the harmonium, percussion, violin and the Australian didgeridoo.
"This completely new art environment continues ahha's tradition of large-scale, semi-permanent, interactive art. When you visit THE EXPERIENCE: IMAGINE, you will explore zones designed and built by one of six Tulsa-based artists. Each has different interactive elements. What will you discover?  Ahha is limiting admission during the pandemic, and THE EXPERIENCE is included with regular admission. Advance tickets recommended."
---
Friday, October 2
Each Friday during Autumn In the Garden, (Fridays, Sept. 25-Oct. 23) children can pick up a garden activity to do onsite and/or take home to complete.  Friday, October 2 we'll focus on what's happening in the garden in fall! Most free with Garden admission. Materials fee may apply with some.  One pre child, while supplies last.
---
Saturday, October 3
Stop by the Maxwell Park Library (1313 N. Canton Ave.) and pick up a kit for your elementary-aged child to have fun with maps! The kit includes worksheets, like country name word searches and word scramble; postcards to mail; a sign-up form to register for a pen pal through Tulsa Global Alliance; and books to check out, like real atlases and fictional books that include maps.
Philbrook is partnering with I AM KIDS yoga to bring a bit of mindfulness and fun to Saturdays this fall. Stretch, breathe, sing, and play in the gardens during Storytime Yoga. Bring your own yoga mats, or borrow one of our Turkish towels.
Face masks are required inside the Museum and building. Face masks are only required in the Gardens when in close proximity (6 feet) to Philbrook staff members or other visitors who did not arrive with your group.
Advance Tickets Required: https://philbrook.org/calendar/family-yoga-in-the-gardens-2020-10-03/
---
Sunday, October 4
Shop the beautiful works of local artists while strolling in the Garden.  Booths will be spaced out in lawn areas along walking paths from 10 a.m. to 5 p.m. Art will include paintings, pottery, mosaics and more! Advance tickets required.
---
There's more! Find our full Community Calendar at tulsakids.com/calendar.