Things to Do in Tulsa, June 14-20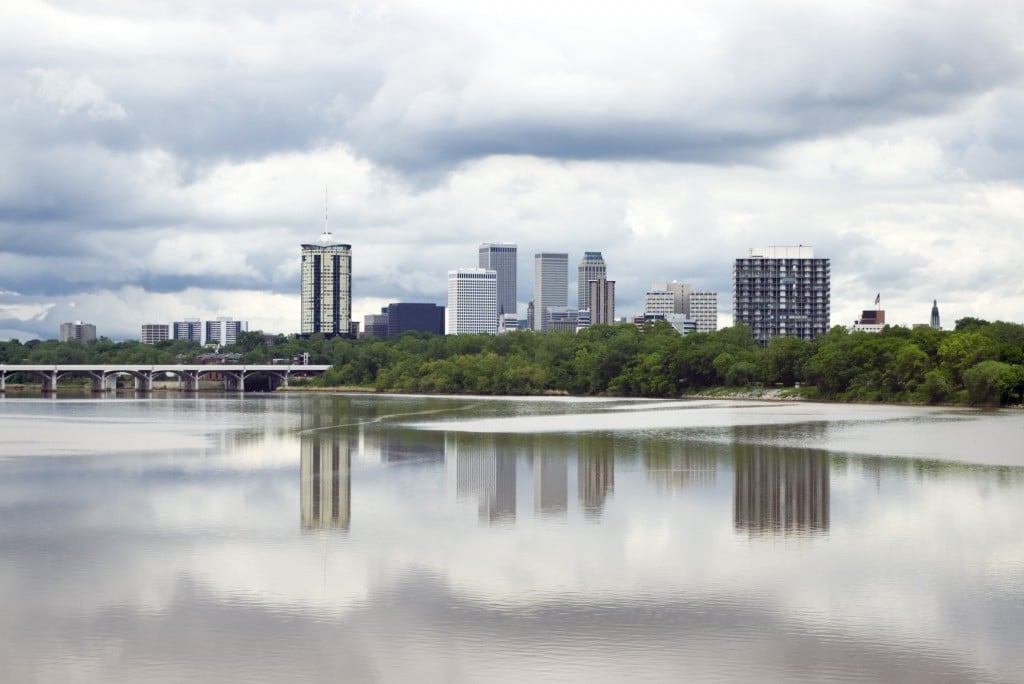 Find these and more virtual events at tulsakids.com/calendar!
Monday, June 14
Build A Reader Storytime: Bilingual/Cuentos Bilingües (10:30-10:50 a.m.)
Enjoy stories, songs and activities in English and Spanish. Join us here: www.facebook.com/tulsalibrary. / Cuentos, canciones y actividades en inglés y español.
Take-Home Kit: Summer Fun in the Water (Kendall Whittier Library, 21 S. Lewis Ave., 10 a.m.-3 p.m.)
Pick up a take-home kit at the Kendall-Whittier Library and make your own fun water toy to share with your pet and friends. For all ages.
---
Tuesday, June 15
Take-Home Activity Kit: Celebrating Juneteenth (Rudisill Regional Library, 1520 N. Hartford Ave.)
Stop by Rudisill Regional Library this week to pick up an activity kit, while supplies last, and prepare for your own Juneteenth celebration at home! For toddlers to elementary-aged kids.
PlyoJam's innovative workout combines cutting-edge dance moves with short, intense plyometric-inspired movements that tone, shape and transform the body. Plyojam is not your average follow-along dance class like Zumba or Hip-Hop Cardio. It is the first dance fitness format to create the perfect hybrid of dance and athleticism by incorporating the plyometric-inspired training of elite athletes into modern dance routines. PlyoJam Dance Fitness is brought to you by Jenn Tatum with Barre & Co.
https://www.facebook.com/barreandcompany/
Enjoy live music every Tuesday in June (with the exception of June 1) at Central Park in Broken Arrow.
---
Wednesday, June 16
Little Garden Explorers (9:30-11:30 a.m.; Philbrook Museum, 2727 S. Rockford Rd.)
*Advance tickets required. Subject to cancellation in case of inclement weather.
Spark wonder at Little Garden Explorers an easygoing play invitation designed for children under 5. Drop in anytime on Wednesdays between 9:30 and 11:30 a.m. to play–and let Philbrook take care of the mess!
Story Time is back outside at Lost Kingdom Elephants Demonstration Yard. Each week we read a different book and have an up-close ambassador animal encounter.
To allow for maximum social distancing, we are capping the number of participants.
Masks are required for ages 10+ #caringforyourherd
Summer Story Time (Guthrie Green, 111 E. Reconciliation Way, 10:30-11 a.m.)
Story Time returns to Guthrie Green this summer! Bring your family to the stage every Wednesday morning in June and July for a unique story time before grabbing some lunch on Food Truck Wednesday.
– June 16: Dana Morris with IAMKIDS Yoga, leading an interactive yoga and story-telling class
---
Thursday, June 17
Storytime in the Park: Hot Toast Music Company Band (10-11 a.m., 41st and Riverside Plaza)
Hot Toast Music Company is the product of dad, educator and musician Symon Hajjar who writes irresistible kids music, all with purpose. Come and rock out at the splash pad!
Tulsa's Juneteenth Celebration, June 17-20 on historic Greenwood Ave., kicks of Thursday with a Block Party from 6:30-9:30 p.m. There will be music and the opportunity to support Greenwood businesses. At 7:30 p.m., there will be a free Family Movie Night on the Lawn. The movie is "Red Tails." Learn more about these and other Juneteenth activities at
tulsajuneteenth.org
.
Gilcrease Museum's Thursday night spring concert series offers plenty of fun for the whole family. Bring a picnic blanket or lawn chair and enjoy live music, lawn games, cash bar, food for purchase and more!
This program is sponsored by the VISION Arts Creative & Cultural Economic Recovery Program and The Albert and Hete Barthelmes Foundation, Inc.
Limited capacity, advance registration is required. No seating is provided.
---
Friday, June 18
Family Craft Time: Father's Day Crafts
Join TCCL on Pratt Library's Facebook page,
www.facebook.com/tcclprattlibrary
, as we share our love of the men who help raise us with book suggestions and crafts. For preschoolers and elementary-aged kids.
---
Saturday, June 19
Gilcrease Gardens Tour (11-11:45 a.m., Gilcrease Museum, 1400 N. Gilcrease Museum Rd.)
Free public tours of the Gilcrease Gardens are offered every Saturday in June. Learn about the history, design, and plantings of each garden, find out about artworks on the grounds and enjoy the beauty of nature. Reservations are not required for these free tours. Guests should meet their Garden Docent at the main entrance of the museum at 11 a.m. Tours last 30-45 minutes.
Sprinkler Saturdays (10 a.m.-12 p.m., Philbrook Museum, 2727 S. Rockford Rd.)
Sprinkler Saturdays are back! Head to the Philbrook gardens from 10 a.m. to noon for sprinkler fun.
Kids and kids at heart are welcome to cool off, play around, and just have fun! Drip-dry as you walk through the gardens, relax on your picnic blanket, or bring your own towel to dry off.
*Advance tickets required. Subject to cancellation in case of inclement weather.
---
Sunday, June 20
Father's Day Scavenger Hunt (9 a.m.-5 p.m.; Tulsa Botanic Garden, 3900 Tulsa Botanic Dr.)
Bring the family out and test your observations skills as you explore the Garden! Pick up a scavenger hunt in the Visitor Center for things to find as you stroll. Free with general admission.
Admission is FREE for Garden members; $8 for ages 13+, $4 for ages 3-12. Children 2 and under are free, but do need a ticket.
---
There's more! Find our full Community Calendar at tulsakids.com/calendar.