The Best Study Space for Your Child
Study space doesn't necessarily mean a desk. Find out what makes the best study areas for your kids.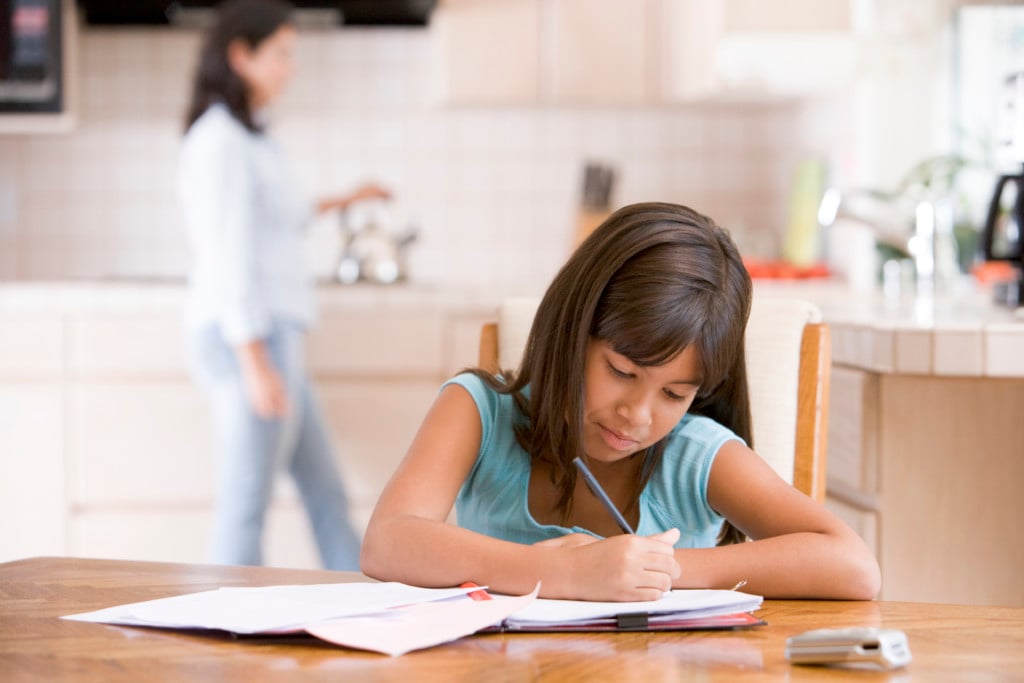 Riverfield Country Day School freshman, Maxwell Musick, has a desk in his bedroom but prefers lying on his bed when doing his homework. Studying in his bedroom offers privacy and he can listen to his favorite music. His 6-year-old sister, Macey, spreads her homework out on the kitchen table in the evening while mom prepares dinner. Not a very quiet location, but Macey likes that mom is nearby in case she has a homework question.
"In our classrooms we let kids stand, pace, sit on the floor, lie on the floor, sit on couches and lie on couches to do their schoolwork. When they are at home, they probably do not want to sit at a desk to do their homework," laughs Katie Musick, Riverfield Primary School division head and mom to Maxwell and Macey.
In fact, many children prefer doing their homework in the bustling, noisy atmosphere of the evening household kitchen instead of the privacy of their room or another quiet nook in the house. It is important, said Musick, to not push a child into a certain study area if it is not comfortable for the child or not true to his or her learning style.
"Discover with your child a location in the house that is right for everyone," she said. "Some kids get too distracted by things in their room and find the dining room table works better. Some kids just need to be alone in a quiet place. Some kids want to stand up and some take over the couch in the family den. As long as the homework is getting done, allow children to study where they are the most productive. If a child tends to need help with homework, then the kitchen or family den makes more sense. Mom and Dad are close by for help."
Homework routines and organization can start as early as kindergarten so a child realizes the importance of completing the assignments. After homework is complete, parents can remind the child to put the homework in her backpack for school the next day. Eventually the child will take control of the routine.
Parents can create a home "homework center" with supplies such as pencils, paper, a computer and a dictionary.
"It helps if a children have the school supplies they need at their fingertips at home. This helps avoid last minute trips to the store for poster board or markers," Musick said. "Also, clean-up is very important. At school, kids must clean up at the end of the day. Kids should have this on their list of activities after they have finished their homework."
Cell phones, computers and television can be homework distractions. Musick suggests a parent and child agree upon an amount of time a child cannot accept phone calls or texts while studying.
"Texting and phone conversations are just distractions," she said, "and make homework time last a lot longer."
If a child is easily distracted or has a short attention span, a parent can schedule study breaks into homework time. Going outside for fresh air or some playtime will help a child refocus.
A parent should be aware as to when their child's brain is most receptive to doing homework. Some kids want to do their homework right after school so they have their evenings free. Others need some playtime or downtime before starting their homework.
"All kids have a different homework clock," Musick said. "Parents need to pay attention as to when their children are able to best focus on their homework. Some kids like to split their homework between the evening and the next morning. I don't encourage a student to leave an important piece of homework for the morning.  But some students like to review their assignments in the morning before they head to school."