The Arts: Hold the Metronome!
Forget Katy Perry, What Your Kid Needs Is a Really Great Opera -- Or Any Other Show!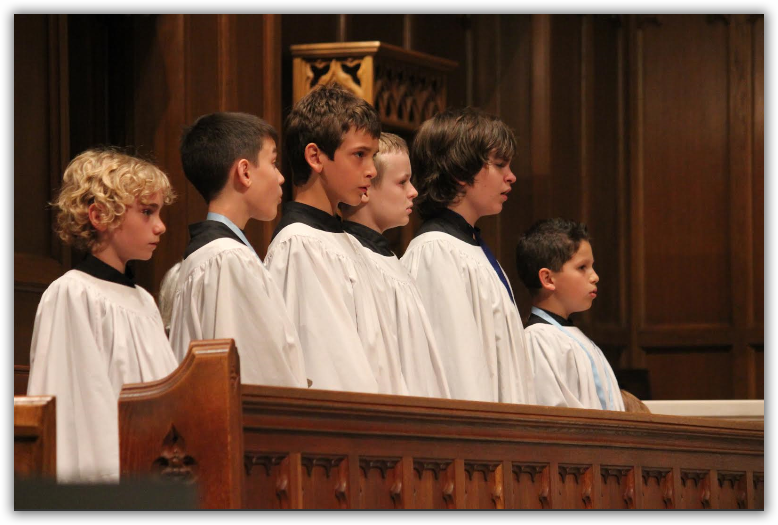 Dylan Harmon was 18 months old when his father, Tulsa Police Officer Jeremy Harmon, noticed the baby tapping out a perfect beat to Tom Cochrane's "Life is a Highway." Eric Schaefer still wasn't speaking at age 2, but he was singing as if life were a musical — in full sentences. And Mariah Robinson was just 3 when her father noticed she not only knew the words to every song on his favorite country radio station but she could sing along in key and in harmony, too.
Dylan Harmon, 12, of Broken Arrow, took formal piano lessons for just a few months before he was capable of sight-reading difficult such holiday pieces as Carol of the Bells.
"Music is what she's all about," Sean Robinson says now about Mariah, a blonde, sweet-faced 16-year-old Claremore High School junior who sings the lead role of Princess in Tulsa Opera's musical fantasy, Nemo in Slumberland. The show, performed by the Tulsa Youth Opera, will debut at 2 p.m. January 12, 2014 at the Tulsa Performing Arts Center, John H. Williams Theatre
"I can't think of anything else she loves more," he said. Mariah, like the other some two dozen preteen and teen singers in the Tulsa Youth Opera, heads to Tulsa Opera's downtown office once or twice a week to prep for Nemo and Tulsa Opera's two major spring 2014 productions, Elmer Gantry and Carmen.
"She's different, you know. She walks around the house singing opera, weird musical songs, everything in Phantom of the Opera," Robinson said. As for Katy Perry?
Hold the metronome. "Mariah's favorite pop star is Michael Jackson."
"The earlier you start, the better."
Mariah, like Eric and Dylan, is what educational experts often call an "audio kid," a child or teen who leans primarily on sound and rhythm for learning and enrichment. That's different from the way most kids learn — either visually or through touch.
Spotting that learning style early not only paves the way for early successes in music, it significantly helps creativity, motor skills, confidence and math and reading abilities along the way, scads of studies show. And not just for the musically gifted, either.
Young musicians "acquire collaborative skills and the ability to communicate the technique and emotion through the language of music," said Dr. Joseph Rivers, J. Donald Feagin professor of music and film studies at The University of Tulsa. "And they learn discipline, without which the development of musical skills is not possible."
"The earlier you start, the better," added Tulsa Child Psychiatrist Erv Janssen, who is on the board of the Tulsa Symphony and working hard to provide progressive music programs for public school kids via the Los Angeles based Harmony Project and the legendary Venezuelan program, El Sistema. The Tulsa expression of the El Sistema-inspired program will begin at Kendall-Whittier Elementary this month. Plans to get a Tulsa version of the Harmony Project — it will be called Harmony Tulsa — are already in place, said Janssen, who is working in conjunction with the Tulsa Youth Symphony.
Even with kids who aren't obviously musically gifted at the get go, group-based ensemble music "develops enhanced auditory, reading and language skills that enable youngsters to advance in a variety of areas more quickly (than those without musical experience)," Janssen said.
If you're thinking that sinking your Tulsa kid into music is a waste of athletic or academic effort, make a hard stop. Kids who start singing in a group or learning an instrument before age 7 get more agile, developed brains as a result, a difference that shows in academics, athletics and social situations down the line. Even young teen brains get the benefit from such musical molding. According to studies in Los Angeles, teens who delve into music practice — especially group music practice — improve academically and in terms of empathy, discipline, cooperation and critical thinking.
Joy Hofmeister, a Tulsa educator and Kumon tutoring pro who deals with hundreds of area children every week, backs up that data with real-life experience.
"Math and music are both universal languages. As a Kumon math instructor, I recognize that my strongest math students are also committed music students," said Hofmeister, who is running for Oklahoma State Superintendent of Education later this year.
"There is strong evidence that music increases cognitive development, especially for young students. Whether it's piano or voice, learning a musical instrument builds self-discipline, self-confidence and it increases academic stamina. Educators know that children learn in different ways. Music can enhance, even ignite, learning in the classroom," Hofmeister said.
Music training — particularly group training — also helps kids become better multi-taskers. "You've got a youngster in marching band or chorus or orchestra," Janssen said, "and they've got to folllow a director, watch their peers and help make everything work together."
Take Eric Schaefer, the 2-year-old who eschewed speaking in favor of singing. He worried his father at the time, but now at age 10, the Monte Cassino fifth grader is singing with the Tulsa Boy Singers, led by acclaimed local organist, Casey Cantwell. Eric also sings with the Tulsa Youth Opera and Trinity Episcopal's adult choir, part of a schedule that includes classical guitar lessons and an intense schedule of recreational and competitive basketball, a sport Eric compares to "rhythm and music."
Eric Schaefer, 10, of Tulsa, now sings in the Tulsa Boy Singers and Tulsa Youth Opera — and plays rock guitar on weekend. But it all started out when his parents noticed his love for music as a toddler. Eric, at two, on ukulele below. Noticing your Tulsa kid's predilection for music early is key to early success and confidence in academics, athletics and social activities, experts say.
His father, attorney Henry Schaefer, said Eric's early successes in music gave him the confidence it took to succeed academically and athletically later. At 4, Eric was playing guitar with a teacher twice a week. By 7, he'd sung "The Star Spangled Banner" in front of 40,000 fans at San Francisco Giants stadium. By 9, he regaled a local talent competition with the Lennon-McCartney Beatles classic "Blackbird," a notoriously difficult classic that McCartney, when performing at the BOK Center last spring, told the audience almost no one could learn.
"It's like she's a new kid, a changed kid. Academically, socially … she just seems to be taking more of an interest in everything now. She is in her element."
Dylan Harmon, also a Tulsa Boy Singer, was spotted by a first-grade teacher who noted his perfect ear for pitch and relative pitch said his mother Berny Harmon. Now a Thoreau Demonstration Academy sixth grader, Dylan began taking formal piano lessons just a year ago. Already, he is playing far beyond the level of the typical sixth grader, easily playing Beethoven sonatas and difficult Scott Joplin rags by ear. At the same time, he is excelling in school, sports and scouting.
And there's no question music soothes the savage teen — and preteen, said Tulsa attorney Tom Ewing. A friend overheard his Jenks Intermediate sixth grader, Audrey, singing with a group of girls and was floored. She urged him to have her try out for the Tulsa Children's Chorus, a group that performs regularly around greater Tulsa. A star was born.
After just a few months with the chorus and her new regime of piano and singing lessons, "It's like she's a new kid, a changed kid. Academically, socially … she just seems to be taking more of an interest in everything now. She is in her element," Ewing said.
Social, cognitive and emotional benefits abound for kids in music. It's easy to find out if your Tulsa kid is a natural — just expose her to as many of the local arts as you can, whether it's country or symphony, opera or rock 'n' roll. And there's no shortage of opportunities to expose your kids to music — don't miss the visually gripping January 12 light opera Nemo in Slumberland and see below for other ideas on how to expose your kids to music this school year to find out where their interests might lie.
Expose your kids, say experts, see what type of music they gravitate to and feed them a heavy diet of it. It's sure to satisfy the whole family.
Wondering if your kid is pitch perfect? Have him audition for the Tulsa Boy Singers, an elite ensemble that emphasizes singing and musicianship in the classic boy choir tradition, based on the Church of England's Royal School of Church Music. Picture above from left: Garrett Boomgaard, 12, Solomon Davis, 14, Eric Schaefer, 10, Brooks Baumgaard, 8; Mason Hagelberg, 11; Eli Davis, 8, Devon Harmon, 8.
"Our daughter joined the Tulsa Youth Opera in middle school and performed in a number of professional operas with the Tulsa Opera," said Hofmeister about her daughter, Jenks High School grad, Katie. "It was a wonderful experience. Students from different schools came together and built friendships across the community. I recall one student in the Tulsa Youth Opera who left to attend Julliard."
Founded in 1948, the Tulsa Boy Singers is a traditional choir following the classical music guidance of renowned Tulsa choirmaster and organist Casey Cantwell. (Video courtesy: Mikki Bates, Tulsa.)
As Tulsa fine arts continue to revitalize and cater to younger families and kids, now is the best time imaginable to get involved, Hofmeister said. And it sure makes for a welcome change from Katy Perry and earbud addiction. Music is for the whole family, and there's no better time and place to expose your kids to fun operas, beautiful symphonies and musical instruments.
---
Places To Go, Music To Hear, People To See
The best way to see if your kids are musical is to expose them to a lot of it — early and often. And in Tulsa there's no shortage of great shows to see during the traditional musical season, a season that more or less mirrors the school year. Where to start? Here's a short list of where to start in and around Tulsa.
Tulsa Youth Opera
Tulsa Opera
Opera is a visual and auditory treat for the whole family.
For tickets,
tulsaopera.org
or MyTicketOffice.com or call 918.596.7111.
Tulsa Youth Symphony
Close your eyes, as the Tulsa Youth Symphony directors suggest, and listen. You'll find a hard time believing you're listening to kids 10 to 18. Trained by national-caliber directors, conductors and coaches, the Tulsa Youth Symphony never fails to surprise. Check them out. Find audition information
on their website
.
Tulsa Symphony
The
Tulsa Symphony
has a packed season of classic and edgy performances, many of which are ideal to young ears.
Tulsa Boys Singers
This 65-year-old ensemble has been delighting Tulsa audiences since 1948. Under the direction of Trinity Episcopal's acclaimed organist Casey Cantwell, the group sings traditional classical and chorale music every season at Christmas and during spring and all year at weddings and other events on request.
For more information
on booking the boys or auditioning, email
gejack7@msn.com
.
Tulsa Children's Chorus
If you get around enough, odds are you've run into the prolific
Tulsa Children's Chorus
for children 8 to 18, led by Ashlee Elmore. This energetic group pops up everywhere, from local hockey games to the Octoberfest to the Utica Square Tree Lighting and more. For information, call 918.295.7787 or email
info@TulsaChildrensChorus.com
.
The bART Center for Music
907 S. Detroit Ave., Ste. 910
The bArt Center offers classes in voice and almost any instrument, including African drums. For kids or adults how want a group experience, The Bart offers group lessons and opportunities to be involved in ensembles and performances. And scholarships to The Conservatory are available for those "audio" kids who show musical aptitude. Children ages 8-13 are eligible to apply. No prior experience or training in music is necessary to audition. For information, go to
www.thebart.org
or call 918.794.0330.
---
Gina Smith is the New York Times best-selling author of Apple founder Steve Wozniak's biography, iWoz: How I Invented the Personal Computer and Had Fun Doing It (WW Norton, 2005/2013). A former on-air correspondent for ABC's Good Morning America and World News Tonight, she now covers tech, science and pop culture writing for Wired, the MIT Technology Review and, her own site, aNewDomain.com. Find out how to reach Gina with story ideas and comments at www.ginasmith.com