Teaching Kids About Water Safety
Before you let your kids loose at the pool, make sure they have the right instruction to stay safe.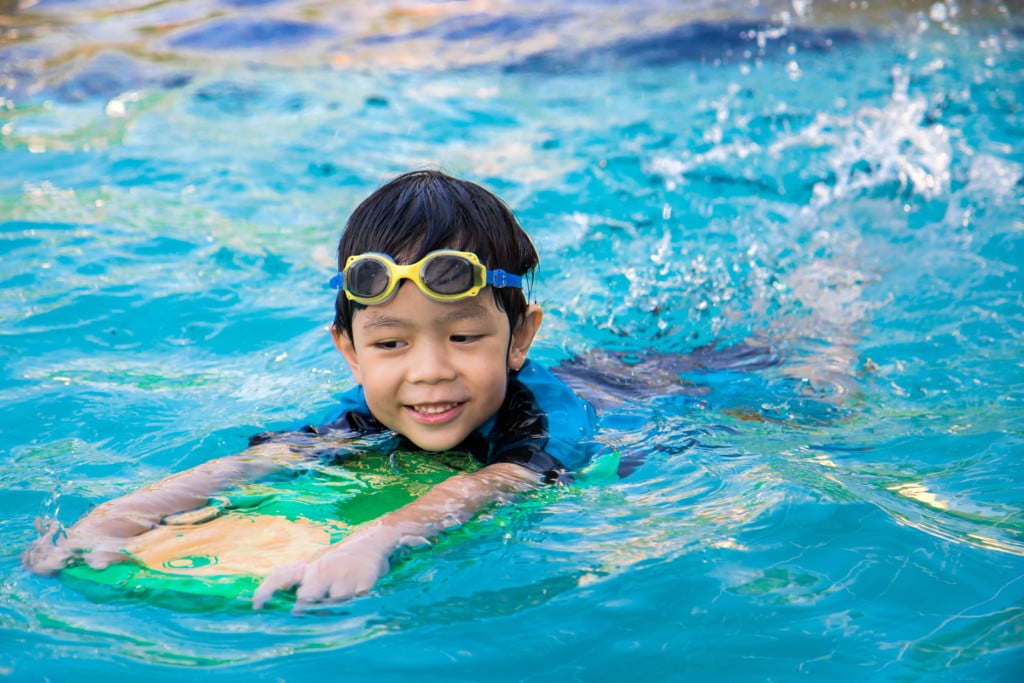 Every year when pool season arrives, I glory that my children are old enough to be in the pool without my presence in the water. I take a good book and a hat, and I prepare to rest my eyes while the kids swim.
Except. Every time I try to close my eyes, all I can imagine is one of them slipping below the water line, unnoticed by the guards, or a head smacking sickly against a diving board. Or one kid clinging to another kid, both of them flailing. And so I sit up and patrol the water with my eyes, watching my kids and all the others.
Leigh Ann Horton, office manager at Miller Swim School in Tulsa, said that basic water safety skills can prevent drowning deaths and injuries. According to her, drowning is the second leading cause of death in children under 14, and the leading cause of accidental death in children under 5. Simple steps, many of them free, can prevent these injuries.
Horton said that 65% of preschool drowning deaths occur at the child's home pool and 33% at a friend's pool. For perspective, Horton said that a drowning can occur in the amount of time it takes to answer a phone call.
The website safekids.org, a nonprofit organization dedicated to eliminating preventable childhood injuries, shows statistics on water safety that back this. According to the water safety section, "A child will lose consciousness two minutes after submersion, with irreversible brain damage occurring in four to six minutes." Children who are victims of drowning are found after an average of 10 minutes.
But even if a child survives a drowning, there can be "permanent neurological disabilities," safekids.org reported.
Both Horton and Safe Kids suggest that constant vigilance is the best prevention.
"Active supervision by a responsible, designated adult is the first, and most critical, step to child drowning prevention," Horton said. "A child should never be left unattended in water." And "water" doesn't necessarily mean a pool. Bathtubs, buckets, ponds, lakes – anywhere that a child can be caught under water is a potential danger.
"Any adult charged with the critical duty of watching children in the  water should be free from distraction," Horton said, "know how to swim well, and be trained in rescue techniques."
One reason for less active water supervision by adults, according to Safe Kids, is that "parents are over-confident about their kids' swimming ability." Families who have pools may also underestimate the number of barriers and their ability to prevent children from falling in. Finally, children should take swimming lessons and be taught basic water safety rules; parents teaching these to children can act as preventive measures to keep children safe around water.
More water safety tips from safekids.org:
Adults should know infant/child CPR.
Teach children never to swim alone.
Do not swim in open water without a PFD.
Never dive into a lake, river or ocean.
If a friend is in trouble, children should not attempt a rescue, but throw something that floats and call for help.
Child and adult swim lessons are available at Miller Swim School, as well as other places in Tulsa. CPR classes can be taken at many parks and hospitals. More details on preventing drowning can be found at safekids.org.