Take the Kids to Local Berry Farms
Berry picking is the most delicious adventure you'll have this summer.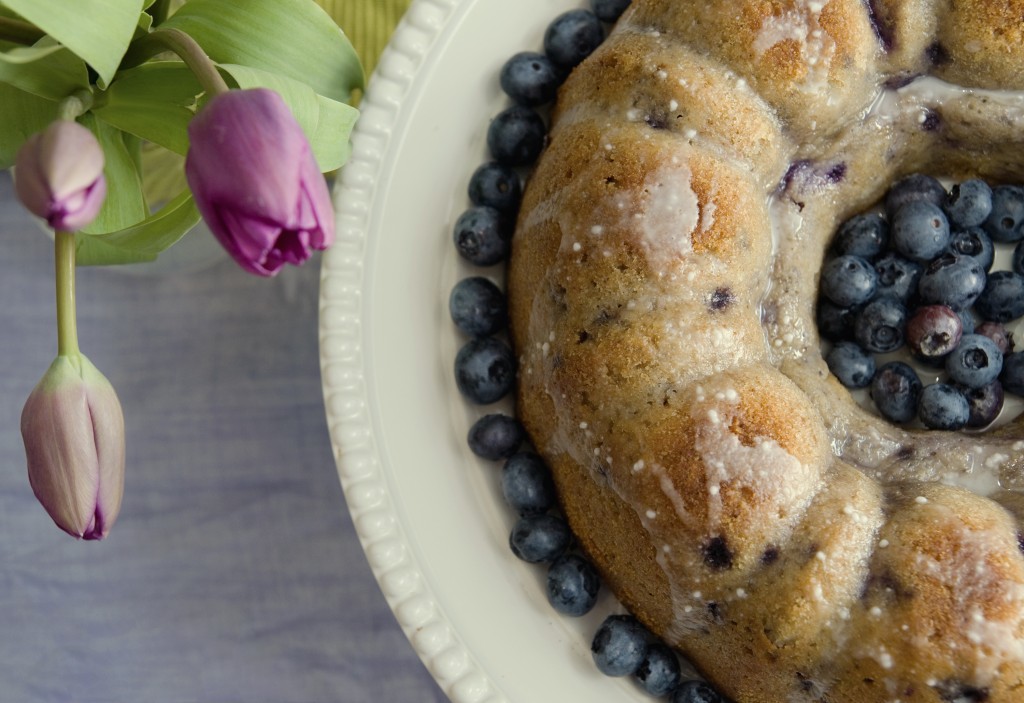 Our summer bucket list always includes berry picking, and it's something our family looks forward to each year. This year, I expect we will leave with a few gallons of blueberries or blackberries since I have three sets of very capable hands to help.
When our children were very little, it was much more about the experience than the berries. We let the kids drop berries into their buckets, repeating the lines from the classic children's book Blueberries for Sal – "kuplink, kuplank, kuplunk." We sometimes left with more green berries than blue, but it was always one of our favorite summer memories.
There are small berry farms across Tulsa, and it's great to support those local farmers who open their farms to us during this short season. Berry farming is certainly a labor of love, as the season is super short. And growing berries in the Oklahoma extremes of cold and heat can make for temperamental plants.
Talking to the kids about what goes into the planting, care and picking of the fruit is part of the knowledge gained from a fun summer outing.
Here are some great spots to find berries this summer. Call ahead or check their websites for availability. Typically, strawberry season is in April and May, blueberries in June and blackberries following shortly behind.
Endicott Farms
Blueberries and blackberries
211th St. South between Lewis Ave. and Harvard Ave. (Liberty-Mounds)
endicottfarms.com or 918-344-4582
Joe's Farm
Strawberries and Blackberries
12811 S. Sheridan in Bixby
joesfarmok.com or 918-740-1171
Maple Creek Berry Farm
Blueberries
33423 Pleasant Valley Road in Poteau
oklahomablueberries.com or 918-658-9139
Outback Farm
Blueberries
4163 E. 470 Road in Pryor
outbackfarm.org or 918-519-2148
Owasso Christmas Tree and Blackberry Farm
Blueberries and blackberries
11039 N. 129th East Ave. in Owasso
owassotreefarm.com or 918-272-9445
Thunderbird Berry Farm
Blueberries
7515 S. Hansen Road (321st East Ave.) in Broken Arrow
thunderbirdberry.com or 918-398-3317
---
Blueberry Bundt Cake
2 ⅔ cups all-purpose flour
1 ½ teaspoon baking powder
1/4 teaspoon baking soda
2 teaspoons cinnamon
1 cup sour cream
2 teaspoons vanilla extract
1 ½ cups (3 sticks) unsalted butter
1 ¼ cups granulated sugar
1 cup light brown sugar
6 large eggs
1 cup blueberries
Preheat oven to 325 degrees. Butter or spray a 10-cup Bundt pan with cooking spray.
Place flour into a medium bowl. Add baking powder, and add baking soda and cinnamon. Whisk to combine flour mixture and set aside.
Place sour cream in a small bowl. Add vanilla extract and set aside.
Place butter in a mixing bowl or the bowl of a stand mixer. Add granulated and brown sugar. Beat until light and fluffy and scrape down sides of bowl as needed. Add 6 eggs, 1 at a time, and allow each egg to fully incorporate before adding the next egg.
Add one-third of flour mixture and beat just until combined. Do not over mix. Next add half of the sour cream mixture, rotating flour mixture and sour cream mixture, beating between each addition, just until combined.
Crush ¼ of the blueberries, and add to batter. Fold in remaining whole blueberries. Pour batter into Bundt pan, smoothing the surface with a spatula.
Bake 50 to 60 minutes or until a toothpick comes out clean. Allow cake to cool 20 minutes in pan. Invert onto cooling rack.
---
This one is also great with strawberries or blackberries.
Blueberry and Raspberry Overnight Oats
Serves 1-2
¾ cup raspberries, divided
1/2 cup milk
1 tablespoon maple syrup
1/2 cup old-fashioned oats
1 teaspoon chia seeds
1/3 cup blueberries
Place half of the raspberries into a small bowl. Mash raspberries until puréed. Pour raspberry purée into bottom of a pint jar.
Combine milk and maple syrup in a small bowl. Set aside.
Place oats in a small bowl and add chia seeds. Pour half of oat mixture into jar.
Drop half of remaining whole raspberries into jar and reserve second half of remaining whole raspberries in refrigerator.
Pour remaining oat mixture into jar and pour milk mixture into jar. Seal jar with lid or cover tightly with plastic wrap. Refrigerate overnight or at least 5 hours.
Unseal jar and place reserved whole raspberries onto oatmeal. Place blueberries onto oatmeal. Serve immediately or store in refrigerator up to 2 days before serving.
---
Planning Ahead
If you plan ahead, you can make the berry experience even more enjoyable.
Don't forget the sunscreen. It's hard to find much shade at the berry farms, so be sure to pack sunscreen, wear a hat and bring water.
Talk to the kids before you go. Let them know to only pick the berries that are ripe and ready. Show them how to look under the leaves, and in the high and low places, to find some of the best – and untouched – berries.
Bring a picnic blanket and lunch. Check before you go, but some of the farms allow you to set up a spot for a picnic lunch, which is great fun after a morning of berry picking.
Look for recipes. Let the kids look with you through cookbooks or online to find a recipe for cobbler, muffins, pie or a smoothie that would be delicious with your just-picked berries.
Have a talk about where food comes from. Remind them that all the fruits and vegetables they eat are grown and picked by farmers. Meeting local farmers is a good way for kids to make that connection.
Natalie Mikles is a mom of three. She writes about food, sharing recipes for busy families and picky eaters. She has been recognized for her food columns as well as features on families and issues affecting local children. She loves pizza and movie nights with her family.
---