Summer Jobs for Tweens
Five Ways Tweens Can Make Money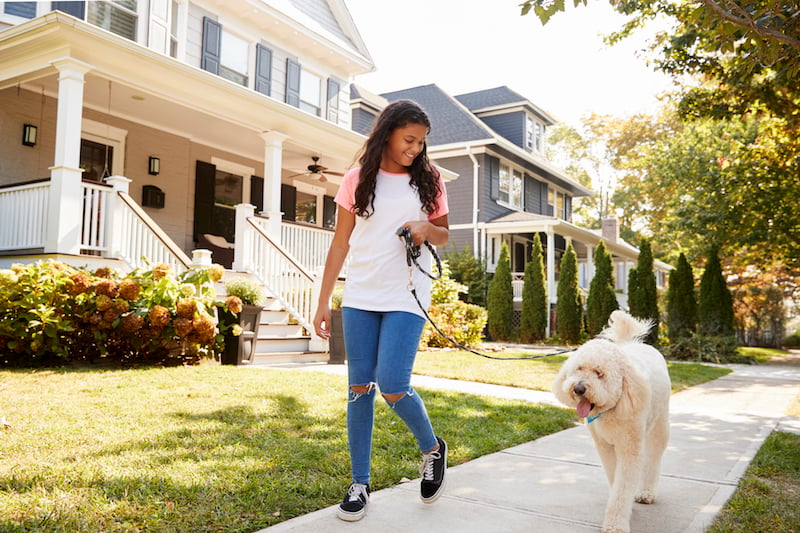 Have you ever thought about money? I think it's interesting how money is only valuable because we make it valuable. For instance, dollar bills are made of cotton paper and ink. Those things aren't super rare! But bills also represent gold bars in the National Treasury. But why are those worth anything?
No matter where money's worth comes from, there's no denying that it's never too early to start earning it. So if you think it's time for your kid, teen or tween to start learning the value of a dollar, here are some ideas for summer jobs for them.
Pet Sitting
If you have friends or neighbors who travel over the summer (and have pets, of course), this job works out great! Lots of families travel during the summer, and they would be happy to pay someone to come get mail, water plants, and feed the cat. This is also a good first job if your child wants to be a vet when they grow up, or if he or she just likes animals. If there aren't any people you know who need pet sitting, you can email your friendly neighborhood Homeowners Association and ask them to help get the word out. Or if someone you know mentions that they'll be traveling, ask if they need someone to watch their pets. Feeding, walking and caring for an animal is also a great thing you can suggest to teach your child responsibility if they want a pet of their own!
Babysitting/ Mother's Helper
If you have multiple kids, then you know how helpful it is to have someone to watch them during the summer months. A lot of tweens start out their babysitting career by keeping an eye on their siblings. I sure did! I've been a mother's helper since I was about 10, watching my younger sisters while my mom worked from home. It's a nice job for a younger tween if they aren't ready to be a full-fledged babysitter yet, but still want to make some money. The American Red Cross offers babysitter's training classes for ages 11 and up, which can be taken online or in person. This way your child can learn basic first aid and childcare and then receive a babysitter's certification at the end.
Lawn Care
If you have kids that prefer to run around outside, lawn care seems right up their alley! My 12-year-old sister is very athletic, and she gets paid to weed a neighbor's flower beds. Mowing lawns can be another way to make money because a lot of older people don't want to do that during the summer, thanks to the Oklahoma heat.
Housecleaning
So, yes, maybe it's like pulling teeth to get your kid to pick up at their own house. But, oddly enough, I've found that it's way more fun to clean up someone else's stuff! So maybe your kid can make money by housecleaning for friends or neighbors, so they can come home to a clean house! And maybe the house cleaner will become more likely to put their shoes away in their own home!
Other odd jobs
Let's face it, there are a lot of jobs that need to be done, but are no fun! This includes stuff like sorting the attic, organizing books, and sweeping the garage. Nobody has time to do those things, or at least they say they don't have time to do them. But you know who will have time? A kid who's getting paid to do them! An upside to doing different kinds of chores (for the kid who's doing them) is that he or she can charge by the hour, or by how big the job is.
So, as someone who has graduated from pet sitting to being a paid writer (well, blogger), I can tell you that these small jobs can be very rewarding. I got to know my neighbors better through pet sitting. I have helped my mom a lot by babysitting my sisters. And I had something to put on my resumé as I got older. So having a summer job? Your kids can do it, too. And they may even have a little fun while they're at it.
About Sarah Ray:
Hi! I'm Sarah Ray, and I'm 15 years old. I have always liked to write, and have kept a journal since the age of seven. I also enjoy reading, playing the piano, and doing crafts. I'm so excited to have my first official job doing some guest blogging for the Tulsa Kids magazine this summer!
---