Storybook Recipes
Four recipes inspired by beloved children's books.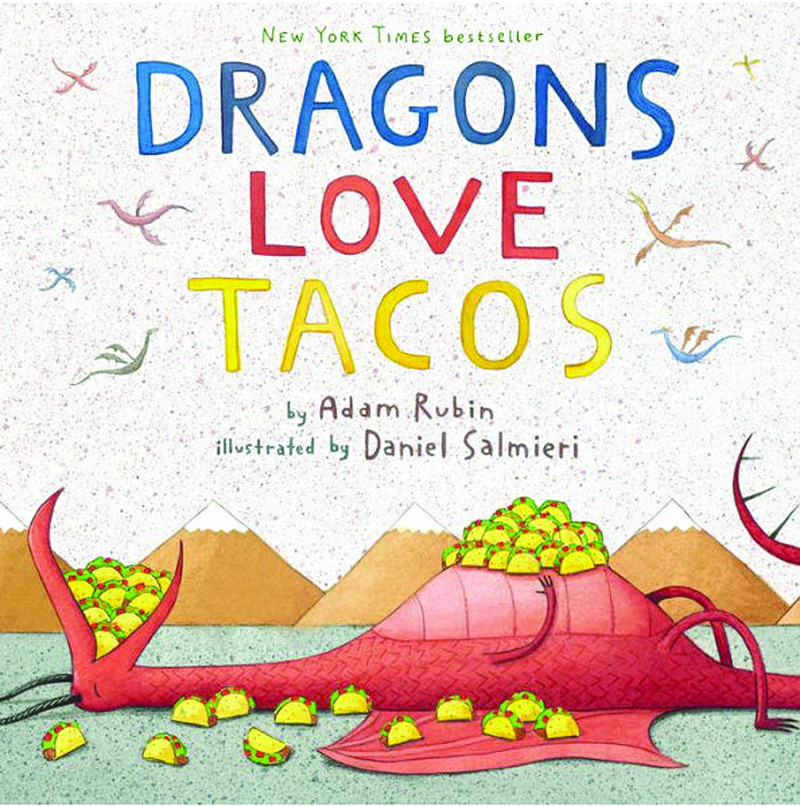 Within minutes of bringing my baby daughter, Annabeth, home from the hospital, we were curled up in a chair reading a book. For each of my kids, instilling a love for reading has been important from the very beginning.
Like many parents, we kept piles of board books out where the kids could touch and play with them. Long before they could read, they had favorite copies of B is for Bear, Olivia and Barnyard Dance. And now that they are readers, we keep baskets of books around so that Ramona Quimby and Harry Potter, graphic novels and magazines are always within reach.
Some of my favorite memories so far with my kids are sharing my love for reading – and cooking – with them. And combining those is a great way to add richness to their literary lives.
The first time I remember making a point to do this was reading the great Robert McCloskey book Blueberries for Sal before taking a trip to pick blueberries. The kids spent the morning saying "Kuplink, kuplank, kuplunk," as they dropped berries into their buckets.
The Michelle Knudsen book Autumn is for Apples is a good one to read before a trip to Livesay Orchards. And any of the Gail Gibbons fruit and vegetable books are perfect to read if you're trying to get kids interested in gardening.
Last year we upped our literary food game by joining the Family Dinner Book Club, an online club that presents a book each month with ideas for a meal, conversation starters and table decorations. It has been fun to plan a meal – or sometimes just a snack or dessert – to complement the book we have read together for the month.
Some books, like Emily Jenkins' A Fine Dessert, a picture book following four families over four centuries making the same blackberry dessert, easily lend themselves to a fun cooking project. Others, like one of our favorite books, Dominic by William Steig, were trickier. But Dominic, the protagonist dog of the story, sets out in the beginning of the book with a nap sack of a sandwich, apple and a cookie. For our family dinner book club night, we had a simple dinner of just that, tied together with colorful bandanas.
Kids love the idea of bringing a book to life. Make cornbread in a cast iron skillet for Sarah, Plain and Tall, add food coloring to your eggs for Green Eggs and Ham or set out a rainbow of snacks for little ones after reading the Very Hungry Caterpillar.
Here are a few ideas for creating an appetite for great books.
Mouse's Favorite Chocolate Chip Cookies
3 1/2 cups all-purpose flour
3/4 teaspoon baking soda
1/2 teaspoon salt
2 sticks unsalted butter, melted and cooled
1 1/4 cups packed light brown sugar
1/2 cup granulated sugar
2 large eggs
1 large egg yolk
1 tablespoon vanilla extract
1 (12-ounce) bag semisweet chocolate chips
1. Preheat oven to 325 degrees. Whisk the flour, baking soda and salt together in a large bowl and set aside.
2.  Mix butter and sugars in a large bowl with electric mixer on medium speed until combined – 1 to 2 minutes. Beat in the eggs, egg yolks and vanilla until combined, about 30 seconds.
3. Reduce the mixer speed to low and slowly mix in the flour mixture until combined, about 30 seconds. Add in chocolate chips.
4. For big bakery-style cookies, scoop ¼ cup balls of dough, and place on parchment-lined baking sheets. Bake 12 to 15 minutes, or until edges are golden but centers are soft and puffy. Cool on baking sheets 10 minutes before removing.
Pineapple Chicken Tacos
2 cups chopped fresh pineapple
2 medium tomatoes, chopped
1 medium red onion, finely chopped
2 small Anaheim peppers, seeded and chopped
2 green onions, finely chopped
1 tablespoon lime juice
1 teaspoon sugar
4 pounds bone-in chicken breast halves, skin removed
3 teaspoons salt
1/4 cup packed brown sugar
Corn tortillas, warmed
1/4 cup minced fresh cilantro
1. In a large bowl, combine pineapple, red onion, peppers, green onions, lime juice and sugar. Place chicken in a slow cooker, then sprinkle with salt and brown sugar. Top with pineapple mixture. Cover and cook on low for 5 to 6 hours or until chicken is tender.
2. Remove chicken, and reserve ½ cup of the juices. Discard bones and shred chicken. Combine reserved juices with chicken. Serve in corn tortillas, and top with cilantro.
Ingalls Family Baked Beans
2 (16-ounce) cans navy beans
3 strips bacon, diced
1-2 cloves garlic, minced
1/2 yellow onion, diced
1 tablespoon Worcestershire sauce
1/4 cup molasses
1/4 cup dark brown sugar
1/4 cup ketchup
1 teaspoon prepared yellow mustard
Topping:
2 slices bacon, halved
1 teaspoon brown sugar
1. Preheat oven to 325 degrees. Pour navy beans into medium pot.
2. In a saute pan, add diced bacon, onion and garlic. Cook until bacon is crisp and onion is tender. Remove from heat, then add to navy beans.
3. Add Worcestershire sauce, molasses, brown sugar, ketchup and yellow mustard. Stir to combine well. Pour into casserole dish. Top with bacon, and sprinkle top with brown sugar.
4. Bake 45 minutes. In last 10 minutes of cooking, increase temperature to 425 degrees for 10 minutes to crisp bacon. Remove from oven and allow to rest about 5 minutes before serving.
Miss Honey's Honey Cake
1 cup sliced almonds
1 1/4 cups whole wheat flour
3/4 cup all-purpose flour
1/2 teaspoon baking soda
1/2 teaspoon salt
3/4 cup unsalted butter, at room temperature
1 cup honey
4 large eggs
1/4 cup sour cream or yogurt
1. Preheat the oven to 325 degrees. Lightly grease a 9-inch round cake pan. Sprinkle 3/4 cup of the sliced almonds in the bottom of the pan, reserving 1/4 cup for the batter.
2. In a medium bowl, whisk together the flours, baking soda and salt; set aside. In a large mixing bowl, mix together the butter, honey and eggs. Stir in the reserved flour mixture, then the sour cream or yogurt and reserved almonds.
3. Scrape the sides and bottom of the bowl to be sure everything is evenly moistened, then mix for one minute more.
4. Gently pour the batter over the almonds in the prepared pan.
5. Bake for 50 to 55 minutes, until the edge of the cake pulls back from the edge of the pan. Remove from the oven and place on a rack to cool for 15 minutes. After 15 minutes, invert the cake onto a serving plate and allow it to cool before serving.
6. Decorate the top with powdered sugar if desired.