Stacy Strow: Encouraging an Exceptional Educational Experience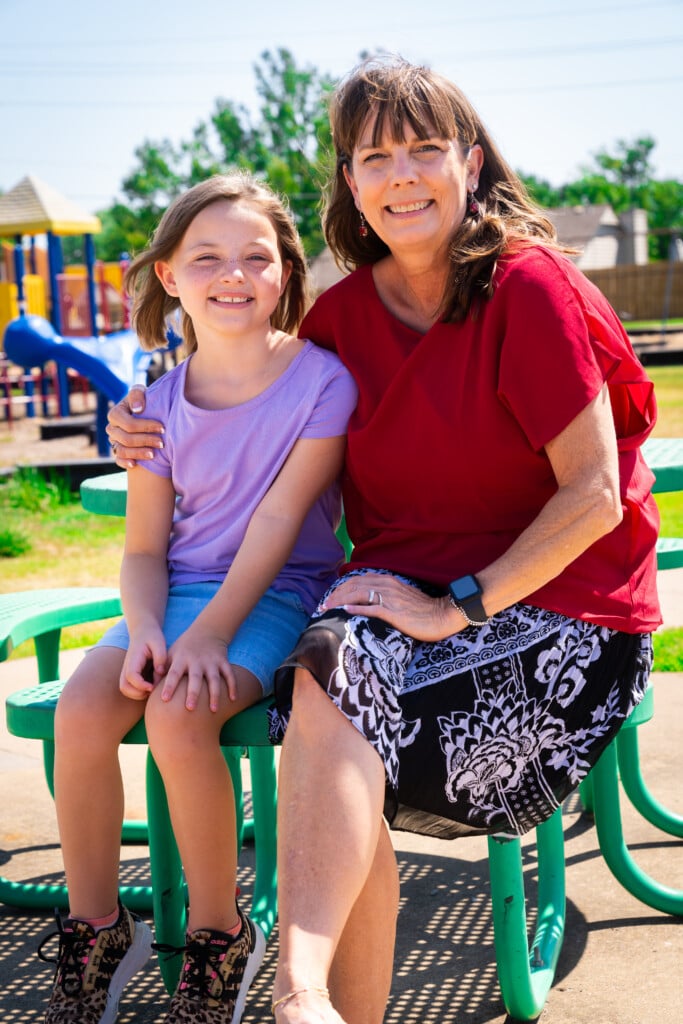 When we asked followers on our Facebook page to comment on "Why I love my kid's school," we received a lot of feedback, including several comments specifically about Stacy Strow, principal at Wolf Creek Elementary in Broken Arrow, who has created an outstanding culture at the school. Read on to learn more about Stacy, her advice for those considering a career in education as well tips for parents to help their kids have a great school year.
TK: What made you decide to pursue a career in education?
Stacy: I knew from a very early age that I wanted to be a teacher. As I got older, I realized that I would be able to make a bigger impact going into administration, so that is what I set my sights on. I knew I wanted to be a principal when I graduated with my bachelor's. My dream job was and still is being a principal at an elementary school. I just completed my 18th year as a principal.
TK: What advice would you give to people who are considering a career in education?
Stacy: It is not an easy career, but I believe it is one of the most rewarding career choices a person can make. It's about building relationships, being consistent and showing up with a positive attitude.
TK: What do you know now that you wish you would have known right out of college?
Stacy: I wish I would have known how much the kids would impact me. Through the years, the kids have taught me so much, including: how to better a teacher, how to be a better a principal and how to be a better mother to my own children. They just made me strive to be better overall!
TK: Do you have a favorite quote? If so, what is it and why is it a favorite?
Stacy: It is not a quote, but a story. Early in my career, a former principal gave me a little card with the story on it. It's about a boy walking along the sea throwing the starfish back into the water. A man asked why he would bother because there were miles and miles of beach and hundreds of starfish on the shore, and there was no way he could save them all. The boy simply answers, as he tosses another starfish back into the sea, "It made a difference to that starfish."
To me, that is what it is all about. As an educator, if I am able to make a difference to even just one child, then my day was purposeful.
TK: Where did your Mission Statement originate? Why do you think it's important for an educational institution to have one in place?
Mission Statement: Wolf Creek Tigers Will Develop a Safe Community to Promote Learning, Love and Relationships through Teamwork and Respect.
Stacy: Our entire staff created this mission statement. Once a month, BA has a distance learning day so our staff can collaborate, and we can attend professional training. This came out of an exercise our staff did on one of those days.
It is important because it puts all of us on the same page – this is what we are trying to accomplish. These are the things that are important to us: a safe environment where all students can learn; an environment where kindness is valued; the kids and adults know they are cared for; they matter/they are valued.
We feel it is important to learn how to work in a team and learn how to interact/live with others who are different from us or think differently from us. We have to learn how to work together; this is something that is taught.
TK: We've heard that you know every student's name. What's your secret for remembering all those names?
Stacy: The only way to do something well is to practice. At the beginning of each year, I go from class to class with my counselor, and we play the name game. The name game is where I just say each student's name one-by-one. If I learn their name in kindergarten, I usually just need a quick refresher from that year on, so I just have to learn the new kiddos in first through fifth.
The students really enjoy it. By second grade, they know what I am doing when I enter the room at the beginning of the year. The students will cover their name tags, twins love to try and trick me; it's a great way to start the year. As new kids move in during the year, I just ask them every day until I learn it. I also feel like it is a model for the kids — if you want to do something and do it well, it takes practice.
TK: Why is it important for you to know everybody's name?
Stacy: First and foremost, it helps me keep the kids safe if I know who they are and who they belong to. I also want the kids to know that I genuinely care about them – I value them as a person and I want to know their name, their family and their interests. I want students to know their school is a safe place to be. I also want them to feel proud that they go to Wolf Creek. It means something to be a Wolf Creek/Broken Arrow Tiger.
TK: As the school year kicks off, what advice do you have for parents to start the year off on the right foot?
Stacy: Go to the school, meet the teachers, meet the staff and find out how communication is going to take place. I am talking about two-way communication. Find out how the school/teacher is going to communicate with parents and how parents can best communicate with the teacher/school. Two-way communication is important because relationships start to form and then trust can be built. Students have the most success when the team at school and the parents at home are on the same team.
TK: Wrap-up: What else would you like to share?
Stacy: I have a pet turtle named Squirt that has been with me for 31 years. She has sat in a tank either in my classroom, the main office or the main hallway at five different schools. She stays the year in the tank and then vacations during the summer at our house in a koi pond.
If you'd like to hear more from Stacy, including how she fosters a community of love and support for students at the school, check out the Sharing Passion and Purpose Podcast: sharingpassionandpurpose.com.
Nancy A. Moore is a Public Relations Coordinator at Montreau, Adjunct Professor at Tulsa Community College, and has been writing for TulsaKids for almost 20 years.
---