Spend This Summer Swimming in Books!
Summer Reading Program starts June 1 with EXTRA books, FREE events & FUN prizes!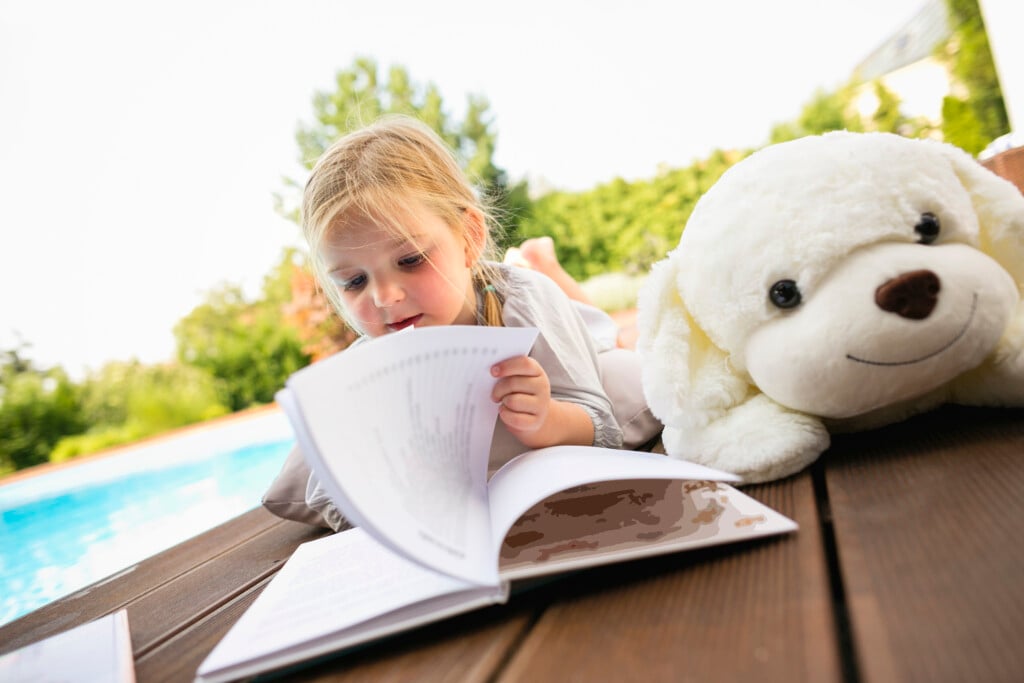 Did you know that the world-class librarians in the Collections Department of the Tulsa City-County Library (TCCL) order more than 2,000 EXTRA books for children every summer? (That's on top of the, oh, roughly 1 million other items in our regular collection across the system.)
Why? No surprise here – in June and July, kids flock to the library, and they need books to participate in and finish the Summer Reading Program, which runs from June 1 until July 31.
Here are some of our recent favorites that the library will be stocking up on for the summer for beginning readers:
I Did It! written and illustrated by Michael Emberley
This charming and gently humorous early reader takes the aphorism "If at first you don't succeed, try, try again" as its main theme, showing a main character attempting (and failing) at a variety of activities before an ultimate triumph in front of friends. A great encouragement for children who need to see that working hard will eventually lead to an "I did it!" victory.
Summer Reading Program EXTRA: When your child reads 8 books to complete the Summer Reading Program (thereby earning a medal and book of coupons), encourage them to say, "I did it!"
Fox from Fox the Tiger is back! This time, he's encountering scary monsters in the woods at night – or are they friends in disguise? Try not to laugh as Fox goes about figuring out this mystery. Text that repeats and delightful drawings with lots of little surprises and jokes makes this winner one that your beginning reader will want to return to again and again.
Summer Reading Program EXTRA: Reading books again counts! You'll probably want to encourage reading of many different books, but re-reading is developmentally appropriate for beginning readers and allows them to practice fluency, an important reading skill.
A Seed Grows written and illustrated by Antoinette Portis
There are many beautiful books that show plants growing, but this one is particularly striking and quietly engaging.
Summer Reading Program EXTRA: If this book resonates with your reader this summer, be sure to check out related nonfiction books about plants in the 570s and 580s of the library. Nonfiction books are an excellent way to expand knowledge AND help your reader earn their bonus prize for Summer Reading, which they will get by reading a total of 20 books.
Similar to the classic Elephant & Piggie tale, "We Are In a Book!", this beginning reader starts with Max the dog, who is definitely NOT a cat, even if the book he is in keeps insisting he IS a cat and inviting readers to "see the cat." Hilarious! Also good practice for how to politely inform someone they are wrong.
Summer Reading Program EXTRA: Don't know about Elephant & Piggie? Check out Mo Willems's extensive collection of excellent early readers that feature these lovable characters.
What About Worms? written and illustrated by Ryan T. Higgins
Matching nonfiction facts about worms with an engaging story that involves tigers, this is a book that will be fun for both younger and older readers.
2023 Summer Reading Program Begins June 1st!
June 1 – July 31
There is a program for every reader – Littles, Children, Teens and Adults!
For Littles and Children, read 8 books = medal and coupon book
Read 12 more books (a total of 20) = bonus prize
Sign up at any library (and the bookmobile!) starting on Thursday, June 1!
FREE family programs – music, arts, magic shows and more!
More information at tulsalibrary.org/summer
---