Seeing is Reading in "Books to Treasure"
See legendary children's book illustrator Christian Robinson @ Hardesty Regional Library on Nov. 15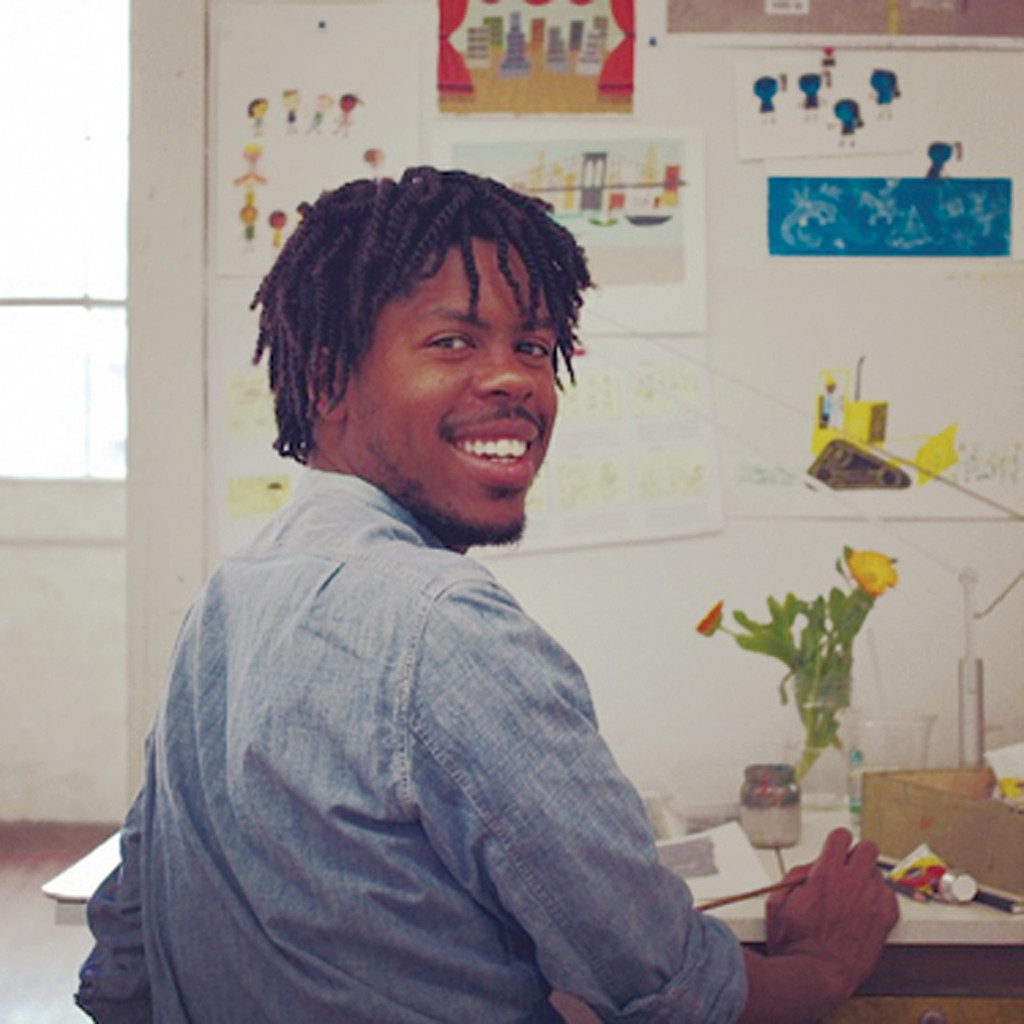 Perception, perspective, and "mirrors and windows."
The thing about perception is it changes.
It slides around, your view shifts, the world is altered.
In children's literature we talk about the concept of "mirrors and windows."
Mirrors: Kids need to see themselves in what they read, to build their confidence in their own identity, their knowledge of how others like them interact with the world and solve problems.
Windows: Kids also need to learn about how others with different perspectives not only see themselves but see the world. These windows allow children to learn empathy for others, teach them to think outside their own lives, and help them push the edges of their own perception to see the world just a bit clearer.
Books to Treasure and different perspectives
Books to Treasure is an annual event by the Tulsa City-County Library that offers a unique library card to every second grader in Tulsa County, as well as a copy of a book featuring the illustrator of that year. This year's illustrator is Christian Robinson and his book featured is Gaston written by Kelly DiPucchio.
Think about the different perspectives of Books to Treasure:
…As a second grader you marvel as someone you saw this summer at the public library comes to your school to talk about books and read you a story. This is out of the ordinary. Normally only your teacher or your librarian or maybe the random parent reads. But this person is a librarian from somewhere else, a building dedicated to books, and they have one for you!
…As a school librarian you soak up the excitement that comes from seeing children get a book that is theirs, and theirs alone. The realization that there are special library cards just for them, that no one else will be able to ever get.
…As a public librarian you wonder at how this adult managed to keep their library card from second grade, holding it in their wallet, a piece of history clung to over the years, now connecting them to books at a different stage in their lives, their perception having shifted.
Many of the books Christian Robinson has illustrated deal with this idea of shifting perception. From the rain and puddles in Rain!, to the shifting realities a young girl explores in Another, the idea that each of us brings our own perspective to not only these books, but the ideas inside.
My changing perspectives
I have had the pleasure of experiencing Books to Treasure as a parent, a school librarian, and now a member of Tulsa City-County Library as the Youth Librarian at the Peggy Helmerich Library.
This year I will have the honor of going to several schools in the area to spread the joy of reading to many of our second-grade friends… to see their faces light up as they realize this book is theirs to keep, with no strings attached… hold up the giant display of the library card that is only for them… and see that glimmer in their eyes as they peer through the window of a small dog named Gaston, and their perception shifts.
Books to Treasure 2019 Featuring Christian Robinson
All second-graders in Tulsa County will receive a copy of Gaston (illustrated by Christian Robinson, written by Kelly DiPucchio) and will have the opportunity to get their own special library card featuring artwork from Gaston.
Public Presentation: Friday, Nov. 15, 7 p.m.
Hardesty Regional Library Connor's Cove, 8316 E. 93rd St.
Find out more here: https://www.tulsalibrary.org/kids/books-to-treasure
Book signing to follow presentation. Books available for purchase.
---