Retro Family Fun at Circle Cinema's Silent Films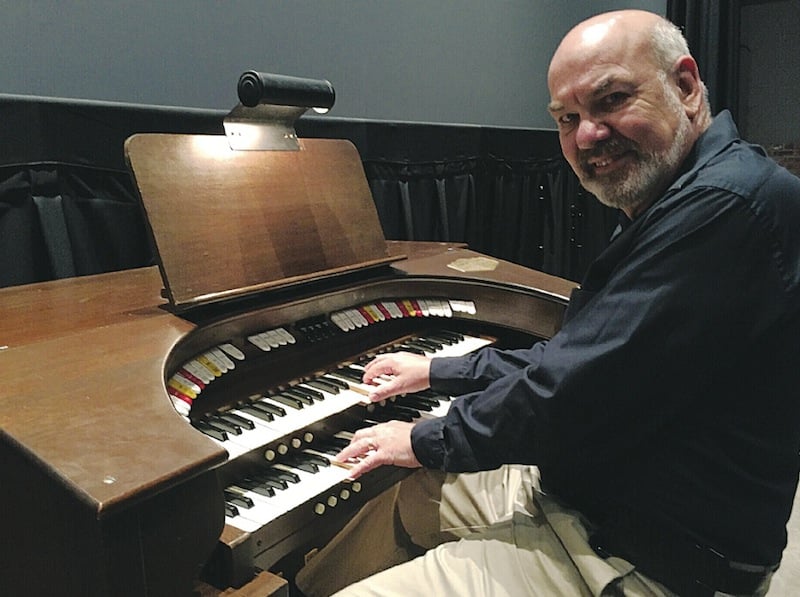 A lot has changed since the 1920s, and while life may look quite different today, there's one thing that hasn't changed—people still like to have fun.  Back in the '20s it was not uncommon to see families gathering around the radio or a board game, or, if budget permitted, seeing a film at the theater. Today, however, family fun has become a bit of a foreign concept, with so many different schedules to juggle and the lure of the computer or cellphone dominating any free time. But this needn't be the case for Tulsa families. At Circle Cinema's Second Saturday Silents, you can stash the technology and experience some classic, retro fun at the movies.
Tulsa's historic Circle Cinema is the perfect place for family fun with a unique twist. While the theater features an array of popular showings appealing to older audiences, Circle Cinema has a wonderful monthly Second Saturday Silent Film Series perfect for families with children, giving everyone a chance to experience films just as moviegoers of the '20s would have.
"[The Silent Film series] was a great opportunity to feature the fully restored original 1928 Circle pipe organ," said David Kimball, Circle Cinema publicist, "combining that with a classic silent film from the 1920s.  The unique and fun series is really one of Tulsa's hidden gems and sets us apart in that no other theatre in Tulsa is doing anything quite like it."
Since the series began in 2015, Kimball says a diverse crowd has attended, including everyone from families with children to grandparents and general curiosity seekers looking to try something new.
While adults may be looking for nostalgia, or have a technical interest in music or film, children can simply enjoy a unique sensory experience.
Both Bill Rowland, Circle Cinema's organist, and Kimball, are confident that little ones are in for a treat.  In fact, Rowland says that silent films "were made for children in a large sense." Kimball adds, "there's lots to see and enjoy all at once—the unique sounds of the organ, the visuals of a classic short film and the welcoming ambiance of the Circle Cinema as well. As they say, a feast for the eyes and ears!"
Tips for Taking Kids to Second Saturday Silents
For those who may have reservations about loading up the kids and heading to see a silent film, Rowland offers some tips.
First, anyone who has taken a child to a lengthy movie knows the signs of boredom indicative of a limited attention span. With silent films, shorter attention spans aren't as much of a concern because the films are "shorts," meaning they are far less lengthy than the majority of today's children's movies. Plus, before the show, Rowland warms up the audience a bit with an introduction to the story of the Circle Cinema's organ and films that will be shown—an experience that's both educational and fun! Most children are intrigued with interesting visuals, such as Felix the Cat, and will get the added excitement of hearing live music being played by a real person. Parents can talk to their children about how to watch for ways the organist matches the music he chooses to play with the action happening on the screen.
Because the organ is being played in the theater, some parents may be curious about the volume and how this will affect young children. Rowland says that not only is the organ less loud than other organs of higher ranks, but "it is MUCH softer in fact than lots of the current movie scores." So, if your kids can tolerate the volume at typical movie theaters, they will be more than okay with the sound of a live organ being played.
The organ is arguably the most fascinating part of the whole show, as it is actually the original Robert-Morton pipe organ that the Circle Cinema was equipped with when it first opened in 1928. However, despite playing a vital role in many a silent film, the organ was only in the Circle for a short time before talking pictures, a.k.a. talkies, became the norm and it was no longer needed as an accompaniment; thus, its departure in 1931. The organ eventually was located and returned to its original home at the Circle Cinema. To hear more about the organ's history and return, attend a show where the organist will tell you about it before the show begins.
"Whether you're a cinema enthusiast, a curious moviegoer seeking a new adventure, a parent who would like to expose their children to something unique and fun, or someone who may be nostalgic for the good old days," Kimball says, "there is lots here to enjoy!"