Remembering 9/11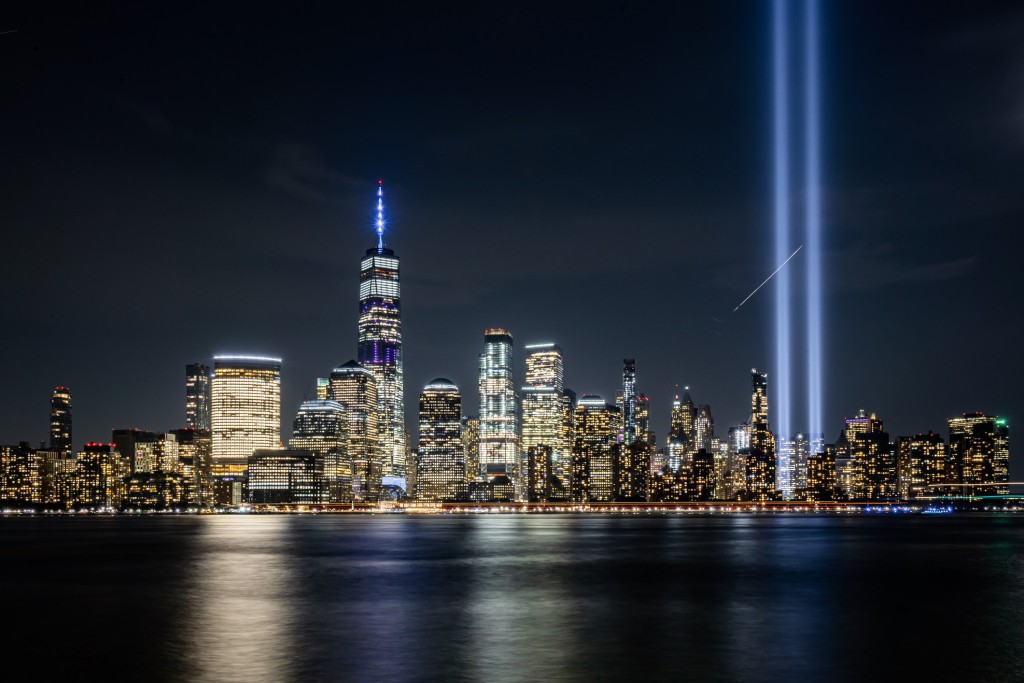 It's hard to believe that 20 years have passed since the United States was attacked and forever changed. Children and youth who were not yet born live in a less innocent time of war, Homeland Security and, sometimes, fear.
On the morning of 9/11, I was waiting to do a segment at a local TV station to talk about fun, family weekend activities when the first plane hit the tower at the World Trade Center. Everyone was confused. Initially, it was understood to be a tragic accident. And then the second plane hit. It was no accident. The station froze and then buzzed. I returned to my office. Nothing made sense. I had emails from a former intern who was at NYU. From her window, she could see the World Trade Center. People were jumping or falling from windows.
Those images are seared into our brains, lodged in our collective unconscious. But they are probably not images we want our young children to see. So, how do we talk to children about 9/11?
Getting clear with ourselves might be a good place to start. I try to examine my own jumble of emotions. I read advice from experts who know way more than I do, and I talk to people who might give me insight.
As I thought about the aftermath of the attack, I, of course, thought about all the lives lost. The horror of it. The firefighters, police officers and others who bravely risked – and lost – their lives on that day. To understand the human toll a little better, I went to hear writer Anne Nelson talk about her play "The Guys" at Magic City Books last week. Nelson was tasked with writing obituaries for fallen firefighters and spent many hours talking to their captain about how to portray their lives. Touched and changed by those conversations, Nelson wrote a play about her experience. You can watch the film starring Sigourney Weaver and Anthony LaPaglia. Sometimes art can help us process the personal emotion of a tragic moment.
I recall people coming together after 9/11, but I also recall a glaring fissure that opened up — fear of the "other." I think after any kind of senseless tragedy, it's human nature to try to make sense of it or to cast blame. Unfortunately, misguided blame manifested as profiling and bullying Muslim Americans or those who "looked" Middle Eastern.
I asked TulsaKids freelance photographer Sheeba Atiqi, who is of Pakistani descent and comes from a Muslim family, to share any experiences that she could recall. Sheeba said she was in her first year of college on 9/11. "I had gone to my morning class, and they sent us home due to 'something happening at the World Trade Center in NYC'." She went home, turned on the TV and witnessed the second plane hitting the building, at first thinking it was a replay of what had already happened.
"My mother's side of the family all lives in New York, and the majority of them work in NYC," she said. "I recall frantically trying to call cousins, aunts and uncles and not being able to get a line through. We went days without hearing from our families. Thankfully, no one was injured, but some were just blocks away. They remember seeing it or feeling the blast, the earth move around them and living in total darkness for days."
I asked Sheeba if she experienced life differently after 9/11. She said in the days after the attacks, she felt "anxious and nauseous" when her parents weren't around her for fear of them encountering verbal or physical assaults. "In my mind, I felt like I could handle myself, but I couldn't handle it if anything happened to my parents," she said. "I would worry every moment I wasn't with them." She said she still worries about them experiencing hate, but less so.
"I recall hearing those mocking voices saying, 'Are you related to Osama Bin Laden?'," Sheeba said. She would tell herself that she could handle the verbal abuse, and worried more about family members whose English "wasn't so great and especially those who wore the traditional headscarf."
Traveling with her family was "the worst," Sheeba told me. Her family was constantly watched at airports, and her father was asked to stand at the side for further screening every single time they went through security. She was also afraid to talk to her sister in their native language (Urdu) for fear of being kicked off the plane.
Sheeba says that racism and profiling is real and exists today. "People are still questioned, harassed and treated poorly for the way they look….something they have zero control over!" she said. "I vowed to be the change that was needed and to honor those whose lives were lost on that horrific day, and to honor those whose lives were lost horrifically after that day to hate crimes. I ended up taking a job working at the local police department and starting a new career as a volunteer firefighter honoring those who went that day to save the unknowns regardless of name, age, race or religion. I am also honoring the fact that I am a daughter of immigrant parents who came here for a better life! All I ask is for people to give a smile and show some kindness. Show kindness to the men and women who look different than you. Show kindness to those whose first language is not English. Show humility and humanity to your children so they may grow to show it to theirs."
Like me, you may want to ask people about their experiences with 9/11 in order to understand it more fully. How did they process it? Listen. Listen to your children's questions and fears and validate their feelings. Remind them about those who care and those who help. Think of ways you and your children can help even today. Like Sheeba, we can show kindness to people who don't look like us. Go to neverforget.org and share a tribute or read some of them together.
Sheeba's words resonate with me. We can teach our children about how, in the midst of tragedy, people stepped up to help, to save lives and to support one another. It didn't stop on that day or the next day. Twenty years later, there are always the helpers.
Further Reading:
This Oklahoma Watch story by Lionel Ramos takes a look at "How Oklahoma is Preparing For Arrival of Afghan Refugees."
---