Preterm Births Rise With C-Sections:
Late preterm births have been associated with developmental problems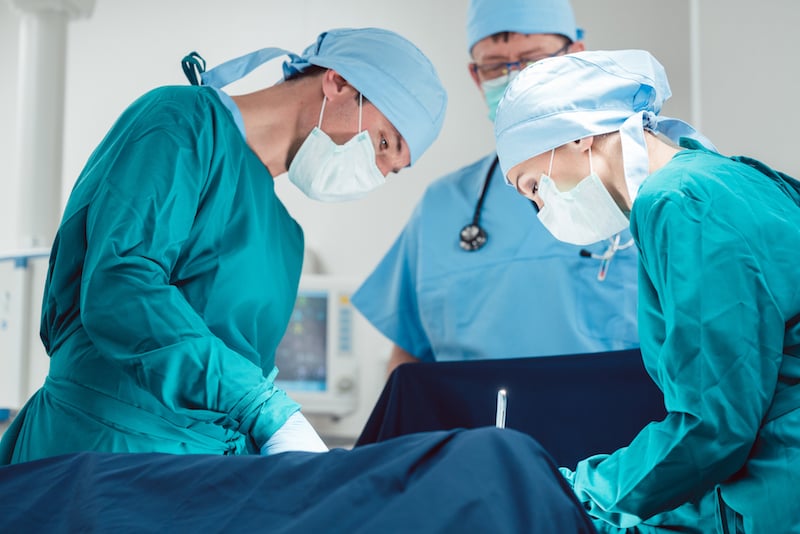 The surge in Cesarean surgeries (C-sections) in recent years brings with it the possible risk of children developing learning disabilities, poor vision, hearing deficits and other problems years down the road.
The risk comes from scheduling C-sections shortly before infants reach full term, which is 38 to 42 weeks gestation.
These late preterm births, between 34 and 36 weeks, were just recently associated with developmental problems, according to a study published in the October 2008 issue of American Journal of Obstetrics and Gynecology. Historically, physicians considered these births relatively safe. The most obvious risks were breathing and feeding difficulties, temperature instability, and jaundice, all of which usually cleared up days after birth.
Recent research, though, reveals that late preterm infants who leave the hospital apparently in good health face a higher risk of learning disabilities and other developmental deficiencies.

"I would guess many obstetricians are not aware of this," said Dr. Michael Gardner, chairman of the department of obstetrics and gynecology at the University of Oklahoma College of Medicine-Tulsa.
The new information is alarming in light of the dramatic increase in late preterm births. Between 1996 and 2005, late preterm births in Oklahoma surged 25 percent, to 9.5 percent of all live births. That's higher than the national average of 9.1 percent. The surge is closely tied to the increase in C-sections.
According to the March of Dimes, 92 percent of late preterm births are Cesarean deliveries. In 2005, C-sections in Oklahoma made up 32.5 percent of all deliveries. The national average is 30.3 percent.
When medically necessary C-sections are life-saving for both the mother and the baby, but critics believe many of these surgeries could be delayed or even avoided altogether.
"It's hard for me to understand why some hospitals have a C-section rate of 40 percent or higher," Dr. Gardner said.
The most common reason for a C-section is a previous one. Obstetricians want to avoid the risk of a uterine scar rupturing, even though it's minimal. C-sections also are routine for women with any of several other risk factors including twins and very large babies.

Obstetricians often plan C-sections at around 38 weeks gestation. This enables them to schedule the surgery at a convenient time, rather than when the patient goes into labor. Many patients like the idea of knowing when the baby will arrive. Yet if the doctor misjudges the gestational age by a couple weeks, the scheduled birth unexpectedly becomes late preterm.
"There's no reason anybody should do a non-emergency C-section before 39 weeks," Dr. Gardner said. "Unfortunately, it does happen. Some women don't want to go into labor and some physicians succumb to that pressure."
Dr. Gardner encourages expectant mothers to talk with their doctors about delaying non-emergency C-sections until 39 weeks. That's the timeframe recommended by the American College of Obstetricians and Gynecologists. Mothers who've had a previous C-section and go into labor face a very slight risk of uterine rupture. But, Dr. Gardner explains, they can virtually eliminate that risk by going to the hospital early in labor. Women need to work with their physicians.
To reduce the rate of preterm births, the March of Dimes is urging physicians to minimize non-essential C-sections and to schedule medically necessary ones later in pregnancy. Dr. Gardner predicts preterm births will fall, once word of the developmental risks gets around.
"There's been criticism of late preterm births," he said. "I think things will change."