Natural Mom on Nesting and Green Cleaning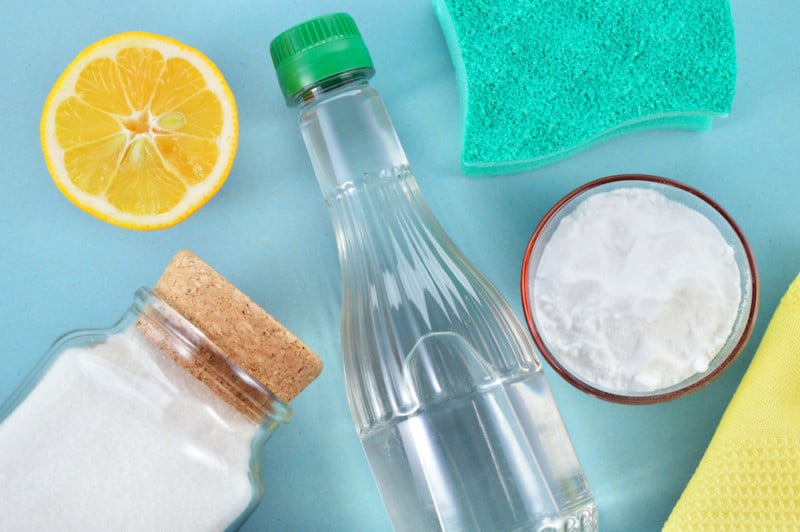 Originally published October 2009. Updated May 2020.
As I was unpacking shortly after becoming a homeowner, plugging the electrical outlets with plastic protectors and planning a shopping trip for groceries and supplies, I decided to slow my sprint and really think about how I wanted to outfit my home.
It's common to get so caught up in the moment that you forget to be mindful about the products you're buying — what they're made of, who makes them and what effects they can have on both your family and the environment.
I decided to overhaul my cleaning supply closet. Rather than replenish what store-bought products had run out (even those claiming to be "natural" or "organic"), I set about to make my own, finding an ample cache of recipes online.
Don't get me wrong, there are companies — Seventh Generation, Ecover and Dr. Bronner's come to mind — manufacturing products without chemicals and other harmful ingredients. But those tend to be expensive, and, oftentimes, a homemade substance will do the trick just as well as one of these.
Not only will you save your family money, but you'll also be left with peace of mind, knowing that there are no harmful chemicals under your sink waiting to be ingested by your toddler or gunking up the environment once they leave your kitchen drain.
All-purpose cleaner:
You can make an effective all-purpose cleaner by combining one half cup of vinegar with one-fourth cup of baking soda and one half gallon of water. Use it to remove water stains on shower walls, bathroom fixtures, windows and glass.
Glass cleaner:
Make a non-toxic class cleaner by mixing two teaspoons of white vinegar with one quart of warm water. Use newspaper or cloth to clean glass and prevent streaks. To further eliminate streaks, don't clean them when the sun is shining directly on them.
Air fresheners:
Conventional air fresheners diminish your sense of smell by coating your nasal passages. They're known to contain highly toxic chemicals. As a substitute, place small dishes containing baking soda or lemon juice around the house. Keep fresh coffee grounds on the kitchen counter or simmer water and cinnamon on the stove to reduce kitchen odors. Houseplants and fresh or dried flowers and herbs also act as natural deodorizers.
Oven cleaner:
Oven cleaners are some of the most toxic products people use. They contain lye and ammonia, which eat the skin, affect the respiratory system and leave a residue on the oven. Instead, to clean your oven, moisten the surface with a sponge and water. Use three-fourths of a cup of baking soda, one-fourth of a cup of sea salt and one-fourth of a cup of water to make a thick paste, and spread it throughout your oven's interior. Leave it overnight, and remove it the following day with a spatula. Then wipe clean.
Toilet bowl cleaner:
Rather than a conventional toilet bowl cleaner, mix one-fourth cup baking soda with one cup vinegar and pour it into the basin. Let it sit for a few minutes and then scrub clean.
---