Parent Burn-Out: Put on That Oxygen Mask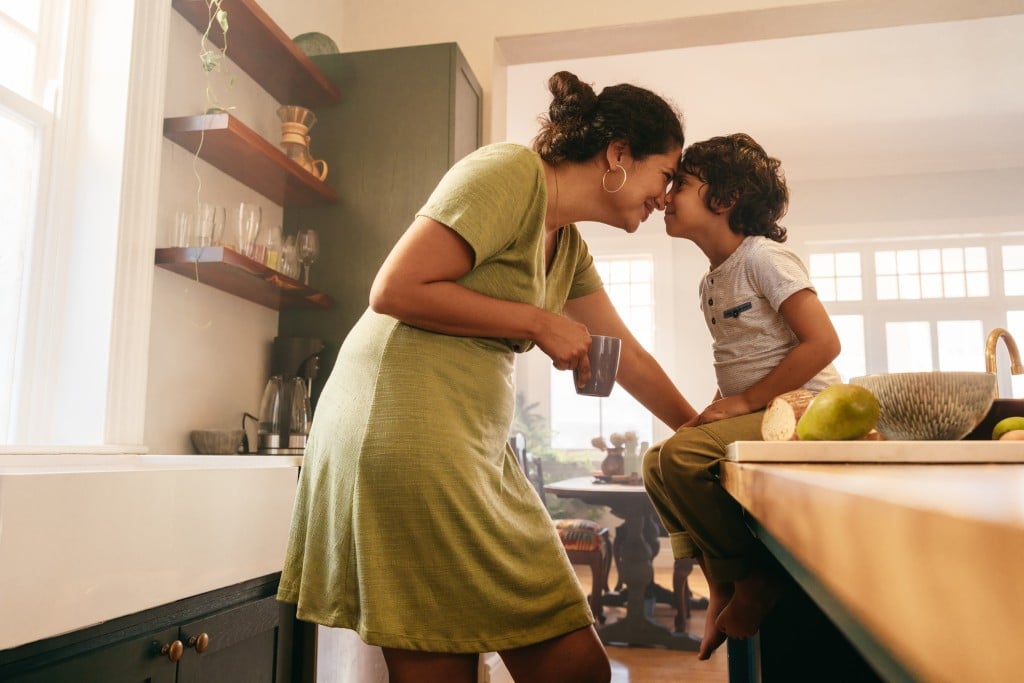 There are few experiences as universal in life, as far as parenting goes, as feeling burnt out. The signs are clear as day if you look. The dad who drops off his 3-year-old, not in his usual three-piece suit, but in basketball shorts, a blood donation T-shirt and a ball cap. The mom who meets her friend at the mall play zone, sighing heavily as she sets down a cheerful, drooling baby and collapses onto a bench, hands held in a voiceless shrug as she asks no one in particular, "Why?" Why is parenting so hard? That's the million-dollar question and one I cannot truly answer. But I can share one thing I have learned (the hard way) that will make the early years less hard: self-care.
Self-care Is Critical
Roll your eyes if you must, but beneath the TikTok toxic positivity of that phrase, usually thrown out by well-rested influencers in clean houses who exercise for fun and proclaim delight in being sugar-free and vegan – beneath the hollow advice – there is merit. Self-care is not just an ideal to aspire to when everything else is situated. It's critical.
I came to understand this better as I, the half of the mom date who collapsed on the bench with sloppy hair and an empty, exasperated look, gazed into the eyes of my best mom friend, Christi. We met when our oldest daughters were infants and bonded over the ridiculous, darling and unpredictable things we faced each day. As Christi set her baby next to mine and handed me a snack from her purse, she'd hear me out. She would empathize, and then remind me that when the plane is crashing, you have to put on your own oxygen mask before you can help anyone else. She didn't just point out that I had unmet needs. She was giving me permission to have needs at all.
Unmet needs in children result in meltdowns, crying and misery for all. As parents, we often stop at nothing to meet these needs expediently with love and grace, sometimes sacrificing our own comforts in the process. While this is noble and perhaps part of the equation, it is not a tenable solution for the long, long time we have the responsibility of caring for these tiny humans. Their needs are ongoing, something we understand. So, what if we understood just as much the truth that our unmet needs result in misery and that adult needs are ongoing, appropriate and acceptable parts of being a human?
Identify Your Needs
The tricky part, once you accept that you have needs and they are permissible, is asking, "What are my needs?" and "How do I meet them?" How do you take care of yourself while still caring for young children? This part is not quite universal and requires some self-reflection. I find I often do best when I find events/situations that upset me and break down what it was that bothered me so badly.
For example, by examining my irritation with my youngest child's habit of singing songs to herself around the clock, I learned that I need silence sometimes. My frustration with my oldest child interrupting me showed me that I value being heard and needed to find a suitable, adult outlet for that need. I came to realize that when I had clean hair, I felt capable and worthy, even when life kept up its barrage of nonsense and inconvenience. Once I began to carve out time for these needs, I found more joy in the moments I was focused on my children. I needed my oxygen mask before I could fully support them.
What Are the Outlets?
We each have our own list of needs and outlets/solutions. My husband has long found a sense of normalcy and control when he works out and makes gym time a priority as much as morning coffee or weekly grocery runs. It makes him feel like himself, and that's what I need from him.
Christi, my bestie and self-care guru, has maintained a distance-running ritual through sleep-less babies, daily life strains and major life events. She also stays up and listens to audio books as she soothes fussy children back to sleep. Shelley, another friend, does pen and ink drawings during her coffee breaks to reset. Jennifer, a college buddy who lives in a rustic farmhouse with her two young girls, prioritizes her body with well checks, daily showers and good sleep habits. The facet of her self-care that challenged me most was her preference for not sharing her food.
How often did I painstakingly prepare a cute, nutritiously balanced plate for my children only to have a chubby hand reaching for my food? I often delayed my own meals to satisfy my children, leaving me hangry and short tempered. I would often be resentful of their developmentally appropriate mealtime behaviors and, though I had been well intentioned and sacrificial, found myself creating emotional eating habits in my children I'd been trying to break in my own life. Maybe Jennifer is on to something here. Food is a need. Find a way to feed everyone in a timely and secure way, so they are nourished, calm and peaceful.
What else could self-care look like? Katie, a mother of five children now approaching their teens, told me she wished she had prioritized therapy (physical and otherwise) in her earlier years. As her friend, I have watched her create a community of people around her, sharing a passion for volunteering and challenging herself to write a book. She invested in herself, and I know it must impact her family. That oxygen mask looks good on her.
As I started work on this article, I thought of so many people I have the pleasure of knowing: acquaintances who opened a gym together so they could work out, have a business and still be there for their children, and another friend who dug deep and rediscovered her passion for dramatic makeup, even in the face of divorce and solo-parenting three young boys. Self-care is not easy, but neither is parenting, and I know you're not backing down from that challenge. So put on your oxygen mask and get ready to be there for your little passengers in a better way.
Alicia is an Early Childhood Educator who works with young toddlers. She finds joy and inspiration to write in their cheeky shenanigans, as well as those of her two daughters.
---