Letters of Love To Your Absolutely Incredible Kid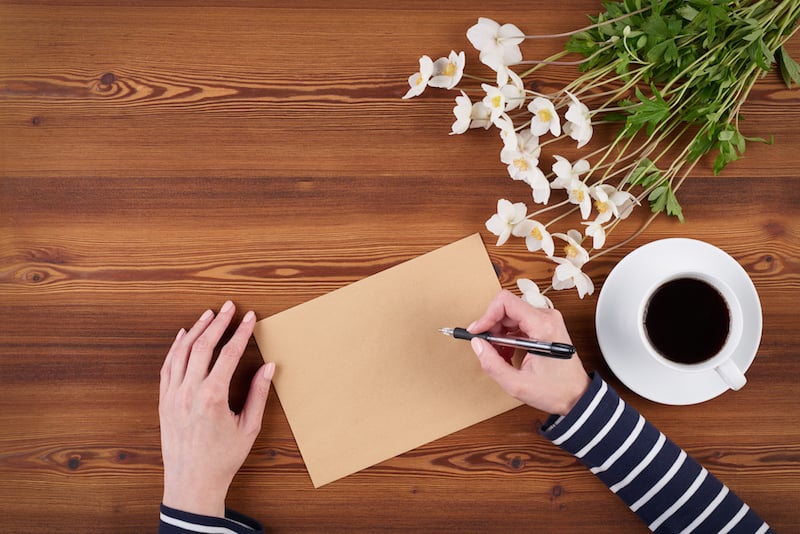 I'm not a big letter writer. Okay, I only write letters under great duress and if you include thank you notes and e-mails as letters. But I do write the occasional note to family members. My husband, especially, has gotten some heartfelt, "this is how I really feel about you (instead of the rotten way I just acted toward you)" letters.
But I also have been known to put into words how I feel about my kids. I'm a big, big fan of my kids and can't help myself when it comes to corny cards full of hand-written "Wow you're terrific and here's why!" messages, especially on their birthdays.
Camp Fire USA, also a big, big fan of kids, believes that every kid needs to see in black and white exactly what makes him or her special. As a result the organization has created Absolutely Incredible Kid Day dedicated to encouraging adults to write letters to kids telling them specifically why they are incredible. Your simple words can lift their spirits, help them believe in themselves, give them confidence and, most of all, let them know that they are loved—just as they are.
"Our ultimate goal is for every child to receive a letter on that day from a caring adult who recognizes that child's 'specialness,'" says Bobbie Henderson, executive director of Camp Fire USA Green Country Council. "How often do we stop, sit down and think about our children and how special they are to us?" asks Henderson. "As you begin to write it's easy to keep going; one quality or characteristic flows into another and soon you have communicated to a child why he is special."
The Absolutely Incredible Kid Day Website offers the following tips for getting started on that letter of love to your child:

10 Letter-Writing Tips
Getting started can be the toughest part. Form a mental picture of the child and the things that you enjoy or appreciate about the child.
Make a list of adjectives that describe the child: funny, honest, smart, skillful, helpful, caring…
Begin with a favorite poem or a famous quote that has special meaning for you.
Remember fun times or special moments you and the child have shared. Refer to these events and tell the child what you enjoyed about that time.
Be specific and descriptive. Use humor. Try "Do you know what I like about you? I like when you…"
You need not limit yourself to pen and paper. Send an encouraging e-mail, postcard, greeting card, or simply tell the child how you feel, over the phone or face-to-face.
Don't worry about the length and feel free to write it by hand. A short note can be cherished as much as a formal letter.
Include things that you would like to hear in a letter that you might receive. Chances are, the incredible kid you're writing to feels the same!
Be optimistic and future-focused; emphasize positive self-esteem.
Write a letter right now!
While Henderson believes there are many ways to communicate with children from Instant Messaging to e-mailing (she is learning to text on her cell phone so she can communicate with her grandchildren), she believes letter writing is especially important. "For kids to have that letter they can hold in their hands is really special," says Henderson.
"Often kids have a box where they put things that are meaningful to them. If they are ever not feeling special they can take out that letter and read it again. It's not just a piece of paper, it's a message from the heart."=
For free Absolutely Incredible Kid Day stationery, download stationery by going to tulsacampfire.org.