"Killers of the Flower Moon" Granddaughter Shares Complex Connection with Osage Murders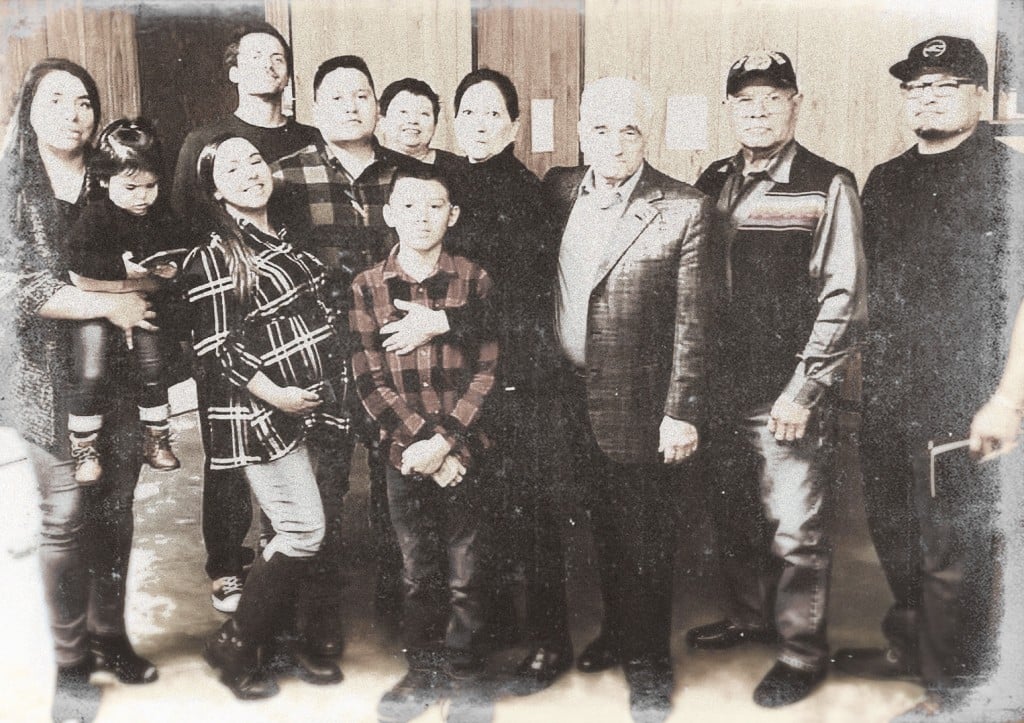 When cast and crew from Killers of the Flower Moon came to Pawhuska to film, it seemed everyone in Tulsa had their own story to tell.
There were Leonardo DiCaprio sightings, friends who were cast as extras, business owners who saw a boon from the traffic and attention. Those brushes with fame were part of the fun and part of the hype surrounding the Martin Scorsese-directed film based on the popular 2017 book Killers of the Flower Moon.
But for Margie Burkhart, this is more than a Hollywood movie. This is her life. This is the aftermath of the tragedy that left her without aunts, uncles and cousins. This is the reality that turned her big family into a much smaller one and left the family that remained divided.
Margie's grandmother, Mollie Burkhart, survived the 1920s Reign of Terror, a scheme by white men in the area to kill members of the Osage Nation to gain their wealth and mineral rights. From 1918 to 1923, Mollie's three sisters and mother died under mysterious circumstances or were found murdered, leaving Mollie afraid for her life. At the same time, other Osage men and women were also found dead.
An investigation by the U.S. Bureau of Investigation, which later became the FBI, led to the arrests of a handful of men including Mollie's husband, Ernest Burkhart, and his uncle, William K. Hale, the ringleader of the murder plot.
Today, Mollie's granddaughter, Margie, lives in Tahlequah. She watched as David Grann's book Killers of the Flower Moon became a bestseller and is now amazed at the attention the movie has brought to Oklahoma.
"I'm glad the story is getting out there. It was a story that needed to be told," Margie said. "When the book came out and we would go to some of the book signings, people would come up and say, 'I lived in Tulsa all my life but never knew this happened.'"
That's less likely the case today with all the attention the book and movie have received over the last few years.
Margie has never shied away from talking about her family history. In high school, a teacher told her she should consider writing a book about the Osage murders, saying "You know, this is going to be an important story one of these days." She does wonder why it took so long for the Reign of Terror to capture the attention of the public. Killers of the Flower Moon wasn't the first book about the murders, but it was the one that clicked.
And though Margie had some worry about how her family would be portrayed, that was alleviated after speaking to Scorsese.
"I was kind of concerned in the beginning. But I could tell he's going to be very sensitive to the story," she said.
She told me her concerns of the Hollywood stereotypes of American Indians in film, including the infatuation with alcoholism, for instance. They also spoke of the complexity of her grandmother's relationship with her grandfather. Though Mollie did end up divorcing Ernest, she supported him during his trial.
She had the same conversation with Leonardo DiCaprio, who spoke to Margie and her husband for a couple of hours. She said meeting Leonardo DiCaprio in his basketball shorts and sneakers as he asked questions about her family history was one of those moments that made her realize just how big the movie was going to be. DiCaprio, who plays Margie's grandfather, wanted to better understand the relationship between Mollie and Ernest.
"He wondered how somebody could love someone and murder the rest of the family. It was hard for him to wrap his head around it," she said. "I told him that Ernest was so under the influence of his uncle, he would have done anything asked of him."
Margie's father, who fought against alcoholism and anger issues stemming from the murders, attempted to reconnect with his father after Ernest was released from prison, but Margie says the pain and outrage over the betrayal was too much to bear.
"My dad was very upset. To really be honest, I think the Osage tribe ostracized those kids. As a tribe, they should have nurtured and cared for these kids, like my dad and his sister," she said.
Despite Margie's father's issues, she says he was always a good dad, making sure to create happy memories with his family like beautifully decorating the Christmas tree and going all out for Halloween.
"He was dealing with a lot of internal feelings all his life. I'm sad he didn't get to read the book," she said.
Margie thinks her grandmother, who died young at age 50, would have been pleased with how the book and movie have brought light to the murders of her beloved family.
"She was a traditional Osage woman. Even though she was forced to go to boarding school, she hung on to those traditional values. She was a good mother to her son and her daughter," she said. "She was the strong, silent type. And I think reading the book would have brought up a lot of sensitive feelings since she was the only one left of her sisters."
Margie and her husband have many friends who are extras on the movie, and her brother will play a schoolteacher.
"He fills me in on it, and it seems like they're having fun," she said. "I can kind of distance myself from it. I can see the good that it's doing for Pawhuska and Fairfax."
She sees the happiness ushered in with the film and is able to allow herself to distance from the pain of the past, she said.
For Margie, with a family history as difficult and complex as this, it's never been something she's been afraid to talk about. Her mom and dad spoke openly about it with her, and she did the same with her children.
"I think for the next generation of my family, they're going to be OK just because of the way we talk about it," she said. "We don't put any shame on anything. It was a tragedy, and we're strong because of it, and they'll be strong because of it, too."
---