Kids – Spend Your Summer Making Music – And Magic!
Sponsored by The bART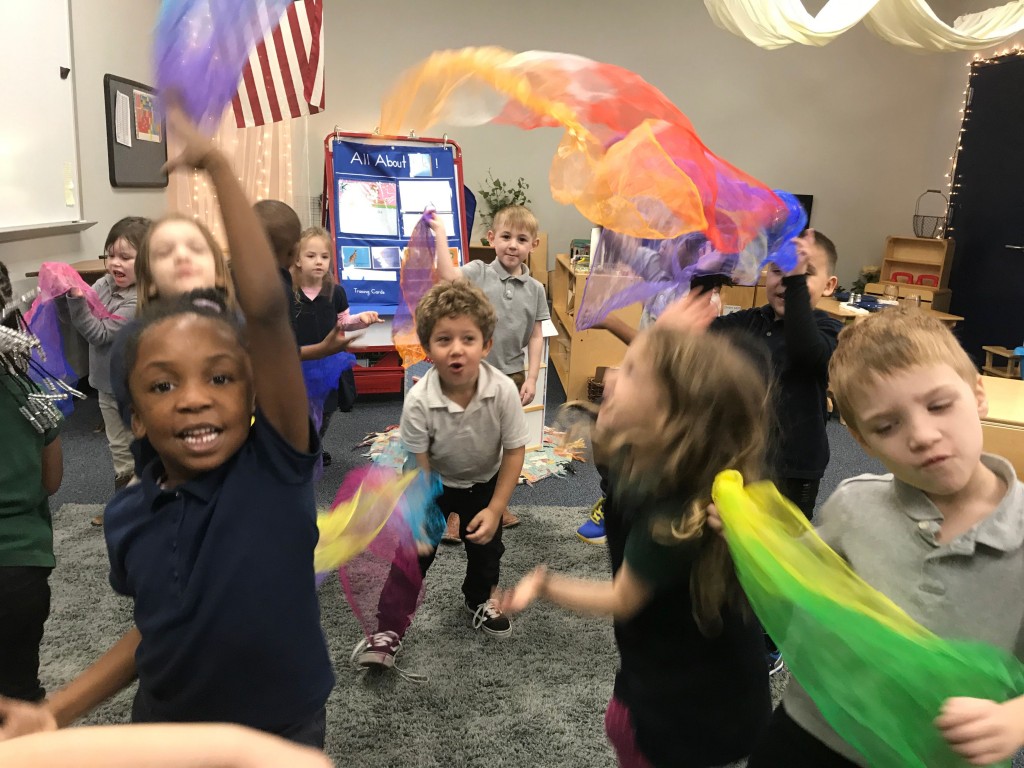 This article was written for TulsaKids' 2021 Summer Family Fun Guide.
Summer is the perfect time for your kids (age 3 and up) to learn more about playing music and the beauty it can bring to your family. Whether or not your child has any experience with playing an instrument, they can have a great time this summer and open up a whole new world! Learning about music helps your kids in all other areas of their education; studies show that music students are better students in reading, math, science and more.
June 7 – July 30, The bART Center for Music is offering classes and lessons for all, ages 3 through adult. Registration opened at thebart.org May 1 for all classes and private lessons.
Music and Movement for Children (ages 3-5) explores music using small percussion instruments, colorful scarves and balls, puppets and more.
Pre-Twinkles Suzuki Violin Group (ages 4-6) is for very young beginning violinists (ages 6 and under). They will focus on developing good posture, learning the parts of their instrument, and learning the five "pre-Twinkle" rhythms!
Beginning Suzuki Strings Class (ages 7-11) is for kids who are just starting on their instrument. Students will focus on developing good posture, progressing through Suzuki Book 1 as an ensemble, and will also participate in ear training exercises.
Piano Lab for Beginners (ages 7-10) is for children who have little to no previous experience playing piano and want to learn to play in a fun group environment.
Irish Fiddling (ages 13-18) is for string musicians to explore traditional Irish folk music. Violins, violas, cellos, and basses are encouraged to participate as we read through and learn various Irish tunes.
Mr. Broome's Listening Room (ages 13-18) brings kids together to discuss the specifics of creativity and creation. Discussion topics include where to find inspiration, how to make art and music with available objects, how to integrate technology into your art, and more.
RAPS 101: From Ideas to Execution (ages 13-18) with Tulsa rapper 1st Verse explores elements and technical aspects of hip-hop lyricism to help students harness their creativity and personal expression through songwriting.
Adult Beginning Electric Bass Class (ages 18 & older) is for adults with limited or no experience on the electric bass, covering instrument basics, easy, fun bass lines, and learning how to play the twelve-bar blues.
We are very excited to offer summer private lessons. Instrument rental is available! For ages 4 and up (even adults!), we offer:
Viola
Violin
Cello
Double Bass
Electric Bass
Piano
Acoustic Guitar
Electric Guitar
Ukulele
Voice
Flute
In order to provide a safe, comfortable environment for all our families, we follow CDC guidelines and city of Tulsa requirements for operations at our downtown studios.
Our mission is to contribute to the vitality of community arts in Tulsa through music education for all. To do that, we focus on the three pillars of our mission: Musically Motivated Arts Education, Self-Discovery, and Community Involvement.
Join us this summer!
918-794-0330
610 S. Main Street, Suite 300