Kids Learn Language Best Through Immersion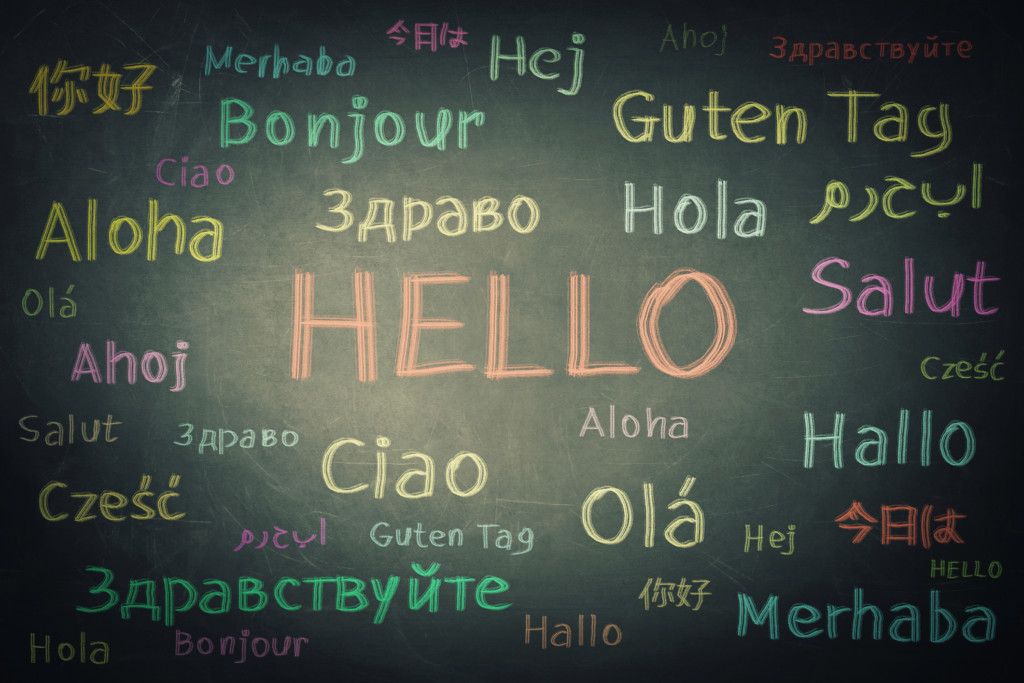 Learning a second language is becoming increasingly important to be competitive in today's workforce, and one of the best ways parents can insure their children learn a foreign language is through language-immersion schools.
Tulsa public schools has two language immersion elementary schools, Eisenhower International School, which has taught immersion in French and Spanish for approximately 20 years, and Zarrow International School, which offers Spanish Immersion.
At Eisenhower, students begin their school career focusing on the foreign language of choice or "target language," with all classroom instruction in the target language in kindergarten. Gradually, the ratio of English to the target language increases, with it reaching a 50-50 balance in fifth grade, according to Eisenhower Principal Stacy Strow.
Starting language immersion at a young age is beneficial, Strow said, because the children's brains are adept at picking up language skills, and an accent closely related to a native speaker's is more easily developed.
n addition, Cheryl McCord, project coordinator for the K-16 Chinese Initiative at Jenks Public Schools, said that students who start immersion at a young age begin to see using foreign language skills as part of the normal school day.
"Their minds are more flexible, but they also think that's the way school is," McCord said.
She points out that experts in the field say learning a language in high school is too little too late.
"If you've waited until high school, you've waited too long," she said.
Fluency is relative and a moving target, McCord added, but studies show that by 5th or 6th grade, immersion students can have communications skills — reading and listening — equal to native speakers. Writing and speaking and learning the nuances of a language take longer.
McCord is leading the new Chinese language-immersion program in development at Jenks. The federal government awarded the school district a Foreign Language Assistance Program grant in August, making the school district the first Chinese language school in the state.
In the U.S., Chinese is the third most common language, McCord noted.
"Truly, if we want our kids to be able to compete at a global level, you have to know more than one language," she said.
McCord said the Chinese program at Jenks' Southeast Elementary will begin with kindergartners and 1st graders during the 2010-2011 school year. Unlike Eisenhower and Zarrow's technique of starting off completely in the target language, instruction at Southeast will be 50 percent in Chinese and 50 percent in English. After researching the options, officials at Jenks decided that was the best option.
It's true that with less instruction in English compared to their counterparts in traditional classrooms, language immersion students' English skills may suffer at first, McCord said, but that is not a reason for concern.
"The first language lags a little, but by fourth grade it catches up and evens out," she explained.
Why Consider Language Immersion?
• Immersion develops students' appreciation of their own and other
cultures.
• Language immersion adds knowledge about a new language
and culture.
• Immersion programs are the most effective type of foreign
language program currently available in U.S. schools.
• Becoming bilingual opens the door to communication with
more people in more places.
• Provides children with skills to interact competently in
an increasingly interdependent world community.
• Immersion learners exhibit greater nonverbal problem-solving
abilities.
• Immersion learners exhibit more flexible thinking.
• Over three decades of studies consistently show that immersion
students achieve as well as or better than non-immersion peers on
standardized measures of verbal and mathematics skills
administered in English.
• Oral and written proficiency in a second language is a long-term
process, so parents need to understand that a long-term
commitment is essential.
Source: www.ericdigests.org