Introduce a Girl to Engineering:
Reimagine the Possible at Discovery Lab, February 26-27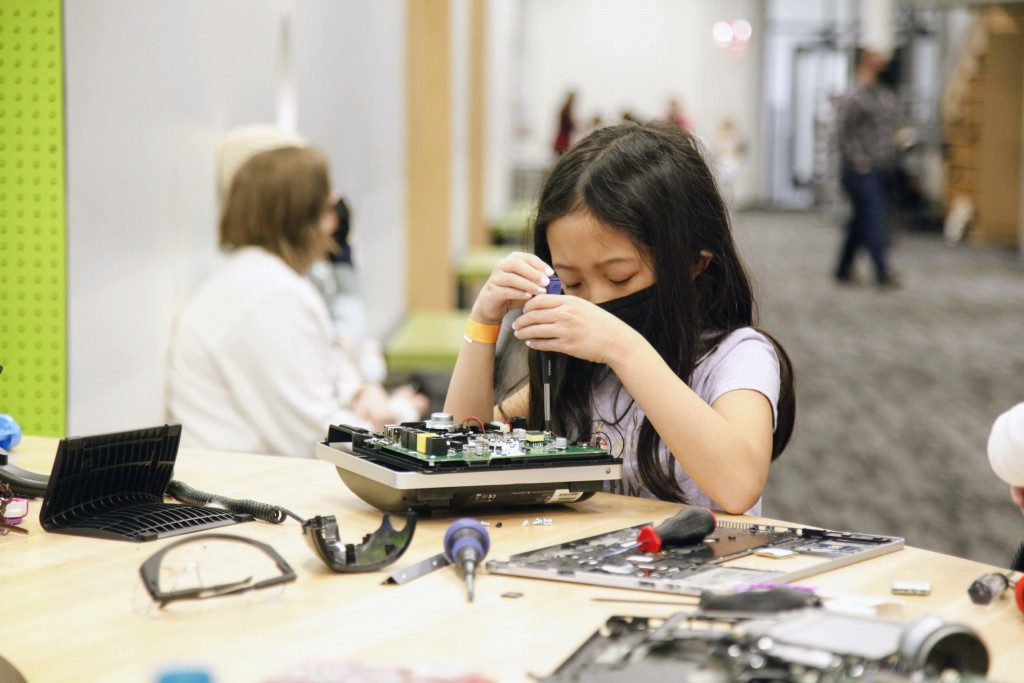 Empowering GIRLS to engineer a better world, Discovery Lab's Introduce a Girl to Engineering weekend is Saturday, February the 26th, and Sunday, the 27th, along with special engineering activities all week. National Engineers Week kickoffs on Monday, February 21st with National Girl Day on Thursday, February 24th.
Introduce a Girl to Engineering invites girls, ages 6-12, to learn how to code robots, design catapults, build bridges, and so much more. Discovery Lab's educators have created grade specific activities to assist girls in discovering the exciting worlds of engineering and technology. Their goal is to relate practical applications of math, science, and engineering to the world around us. Whether they are creating color explosions or constructing flying machines, these girls will experience a day thinking and working like an engineer.
Classes for girls and their adult mentor can register for classes Saturday, morning and afternoon, and on Sunday, midday and afternoon. The pairs will work together to solve engineering challenges during one of our class sessions that showcase different types of engineering and the problems they solve. Pairs are welcome to sign up for more than one class.
Women engineering professionals are volunteering to share their knowledge, experience, and demonstrate how exciting engineering can be! Curious minds will be able to interact and ask these amazing women about their background throughout the week's activities and classes to answer questions and share their stories about pursuing the field of STEAM.
To celebrate girls interested in STEAM, Discovery Lab is going one step further by creating a 'Girls' Club', available all week located in the WorkShop. This area serves as an opportunity for girls to connect with engineering volunteers and work on special engineering activities to spark their creativity. Each day will have a different engineering theme:
Monday – Structural
Tuesday – Electrical
Wednesday – Digital
Thursday – Chemical
Friday – Aerospace.
Discovery Lab is participating in a growing movement to inspire girls and their future. One day can make an impact by giving girls the opportunity to be and think like leading engineers. For more information and registration, please visit our website: Introduce a Girl to Engineering. Women engineering professionals from around the area are volunteering to help inspire girls' futures in engineering. Interested?