I'm a Tulsa Kid: Garrett Wheeler
Editor-in-Chief, Spartan Post News-Online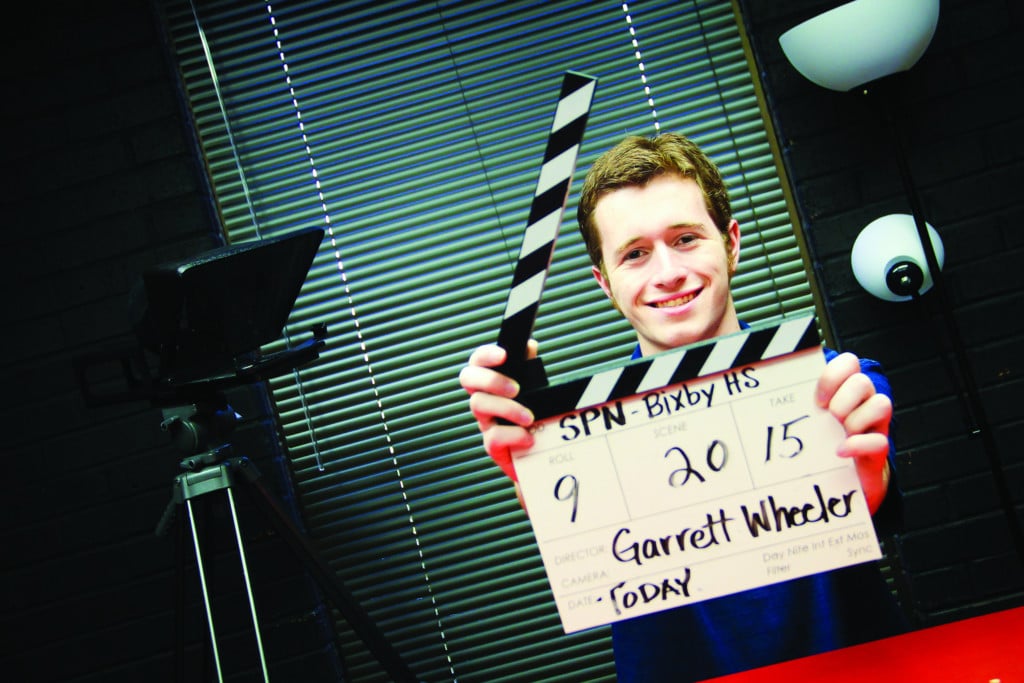 Bixby High School Junior Garrett Wheeler found his niche in "Studio B," the school's designated building for journalism classes as well as the video and online production of Spartan Post News (SPN-Online). Garrett is the editor-in-chief of SPN-Online for the school year. When not working on SPN-Online, Garrett participates in Bixby High's drama department, acting in both plays and musicals.
TK: How did you get involved in Bixby High School's SPN-Online?
Garrett: Before moving to Bixby, I had grown a huge fascination with movies and reviews. There's just something about watching films and analyzing what they do or don't do well [that] is very fun to do. I had already written some and posted them on a blog. But, here's the problem, all of the reviews I wrote were posted on gamespot.com, a gaming website. People won't care about movies when they're looking up games. So, pretty much no one saw my reviews and those who did see them didn't care. I wanted my reviews to be on a website where they belong, where more people would read them and would actually care about what they read. That, and I wanted an excuse to go to the theater almost every weekend because of how much I love movies. So, I joined SPN, where I have written 20 movie reviews just last year.
TK: What are your duties with SPN-Online as editor-in-chief?
Garrett: As editor-in-chief, I pretty much act as the "overseer" over the staff. I check on all of the journaling departments, assign deadlines, edit stories, and encourage the staff members. I represent Spartan Post to the school and to everyone else in the community. Any time someone has an article that needs to be checked over, they'll come to me first.
TK: You say you love writing film reviews. Is there a particular piece you wrote last year for SPN-Online that stands out in your mind?
Garrett: Movie reviews have always been my forté. Some of my personal favorites include reviews for Kingsmen: The Secret Service, The Lazarus Effect, and SpongeBob SquarePants: Sponge Out Of Water.
TK: Has working for SPN-Online helped you in other academic areas?
Garrett: Working for SPN-Online has helped me a lot academically. It's helped me with writing, editing, analyzing and thinking outside the box.
TK: How do you plan on using the skills you are gaining by working on SPN-Online in the future such as college or a career?
Garrett: With these skills, I plan to use them towards whatever I do in the future, whether it's writing or editing or photography or music, to make sure that I excel in whatever field I partake in.