Every Child's Birthday Party – All You Need to Know!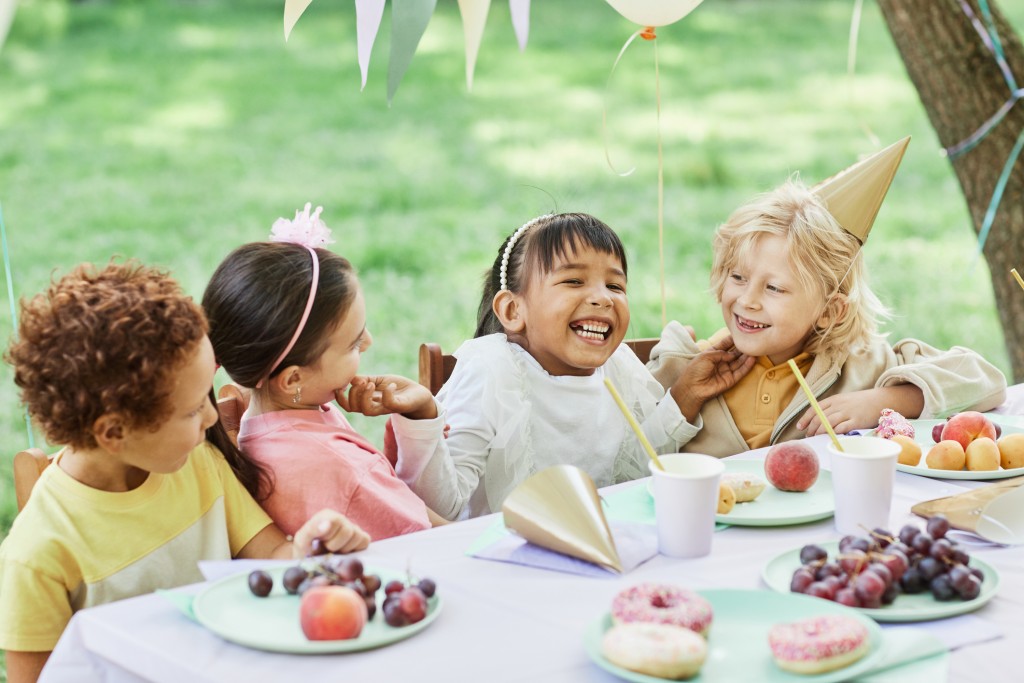 All children deserve to have fun at birthday parties. However, for some, a few extra measures need to be taken into consideration to ensure everyone can enjoy this special event.
When planning a birthday party, ensuring everyone is included and having a good time can be both stressful and tiring.
I have been through it all, so I am sharing a few key ways to place inclusion at the forefront of your child's special day.
When you host a child's birthday party, you may become overwhelmed with the planning and the thought of something going wrong. You can find yourself thinking about how many guests there will be, whether you have a full first-aid kit should someone get injured, whether you have planned for everyone's allergies, and ultimately, whether your child will be happy at their birthday party.
Personally, I find it relatively easy to go overboard with planning and activities. However, this is where it is essential to implement effective planning strategies. I want to make sure everyone is included and feels welcome, and nobody feels left out.
With that being said, catering to guests with disabilities can be rather tricky. I have compiled a few suggestions to ensure that everyone enjoys the special occasion.
Include the Guardians
I never realized the importance of reaching out to the guests' guardians until I found myself lost in how to successfully include their children. At one of my son's birthday parties, one of his friends said, "I am not able to jump in the bouncy house. Is there something else for me to do to have fun?" This broke my heart. Why? Because I did not plan adequately to include everyone, and the last thing I wanted to do was make anyone feel left out.
From that point on, I knew I had to change how I planned my children's birthday parties. I typically call the child's guardians to inform them of all the activities scheduled for the day and ask whether their child will be comfortable participating. Therefore, I can determine if any guests need special accommodations.
If you know that a guest has a disability, don't fear making it a big deal when calling their parents. The contrary rings true! The parents may feel more loved and included that you have taken the time and effort to understand their child's needs.
If you fear being insensitive when asking whether a guest has a disability, an easy way to bypass this is to include a simple line in the RSVP. An example is, "We want everyone to have fun, so please let us know if your child has any specific needs we need to be mindful of."
Lead by Example
Ensure that your child is included in all the welcoming festivities on their special day. When I planned my 11-year-old's birthday party, I asked him what he believed would be suitable to ensure everyone at the party would feel welcome and included.
Surprisingly, small children often understand the concept of "inclusion" better than adults, but children are naturally more accepting. They interact with others without judgment or bias, ensuring a positive tone throughout the day.
I find that having a chat with the group about being welcoming and inclusive before the party starts helps all the guests enjoy themselves much more!
Do Not Forget to Focus on the Parents
When you welcome both the parents and the guests, it provides comfort that lowers all stigmas and barriers that may have been put up before attending the party.
Children with disabilities may feel more comfortable if their mom or dad can attend their party. Heck, even parents enjoy the company of other adults at a child's party! Welcome everyone, and everyone will be happy. It will be a win-win!
Become the Next MasterChef
You may need to become the next MasterChef at your child's birthday party. This means having food available that caters to different religions, spiritual groups and body intolerances.
Personally, I have found myself at parties where pork was the only source of protein. Not only did I feel excluded, but I cannot imagine how a child must feel, especially one of the Islamic or Judaic faith, who is now publicly excluded from the entire meal.
Many children with disabilities have very specific dietary requirements. Take children with autism as an example. Research has shown that avoiding dairy and gluten enhances sleep, behavior, mood and speech.
Be Aware of Sensory Overload
Not all children enjoy the razzle-dazzle of bright lights and loud music. I remember throwing my son's party at Incredible Pizza, and a friend of his was walking around with his hands over his ears. He even had his eyes closed at times!
I knew the environment was too much for him, so I asked him to go outside for a few minutes to decompress. It is easy for kids to become overwhelmed with so much going on.
I found that those with a disability like autism or sensory processing disorder do not react well to chaos. This is why it is so necessary to plan for every possible type of child, whether they have a visible disability or not.
Always Ensure Adequate Access
Ask yourself whether the entirety of the birthday party's location is easily accessible to all guests. Are there ways for those with crutches or wheelchairs to access the entire party?
I always make sure that I speak to all the guardians. A child may not necessarily be physically disabled but may have had an injury that has compromised their physical functioning and mobility.
Inclusive Birthday Parties: In Summary
You want everyone to have fun! After all, that is the point of a party, isn't it? I promise that if you take all the above into consideration, making sure everyone at the birthday party feels welcome and included will be easy! The little bit of effort that it takes to chat with the guardians before the party can go a long way to making sure everyone has a fun and comfortable experience.
Dr. Tamecca Rogers is Director of Diversity, Equity and Inclusion at Tulsa Technology Center. She is a writer and mom to three boys who love adventures.
---