How to Help English Language Learners Feel Welcome at School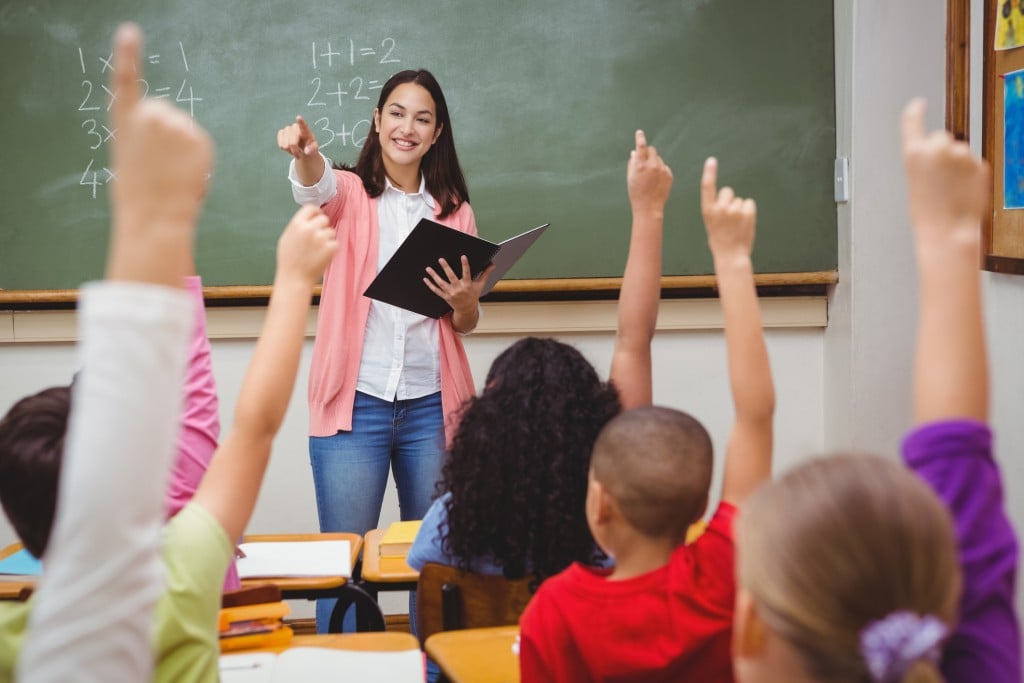 The number of English language learners (ELL) in the United States is increasing. These students usually come from homes where English isn't spoken, so they may initially struggle to communicate.
I spoke to English language (EL) specialist Elizabeth Benavides—who has been in education for 21 years—to learn more about the needs of ELL students and what schools can do to assist them better.
She says that 60 percent of the students at her school are currently English language learners. While many of these students were born in the United States, they speak only social English and struggle with academic language. Frequently, their parents are immigrants who may only speak limited English and are unable to assist them.
Benavides' school district provides resources to teachers and services for the increasing number of English language learners to help them succeed in the academic environment.
The Benefits of Making EL Learners Feel Welcome in Class
English language learners will be successful in the classroom if they feel comfortable taking risks. This requires planning by the teacher to overcome communication barriers. They are also more successful if they feel accepted as part of the school community. They may feel overwhelmed by the unfamiliar language, and EL learners may also struggle socially.
Benavides says teachers must know their students, which will help them understand how to best support them.
"It is a rewarding experience to work with these students and see them become confident in using English," Benavides says. "They have so much to offer the other students and their teachers."
Parents can encourage their children to treat ELL classmates with kindness and give them specific ways to help. Teachers can use the following techniques to help EL learners feel confident at school.
Assign friendly and responsible classmates to help new EL students find their way around. Students can rotate this responsibility so that the new students get to know as many people as possible.
Get someone who speaks the student's native language to help them, if possible. This person could act as an interpreter between the new student and their classmates for the first few days.
Encourage the parents to become involved in the school community. Assist them by having interpreters available at your first meeting with them. You could also translate communication from the school into their first language, if possible.
Use techniques such as speaking slowly and repeating instructions to make sure the student understands. Using simple sentences, pictures, photos, and physical gestures will be beneficial when you talk to them as well. This is a good tip for peers and volunteers as well.
A Pictorial Exchange Communication System (PECS) chart may help your English language learners express themselves and become more independent in the classroom. By pointing at one of the images, they can let you know how they're feeling or what they need. Please encourage them to say the words aloud as they point to each image on the chart.
Encourage an appreciation of cultural diversity in your classes through exciting activities such as food festivals, having students teach the class words from their native languages, or interviewing their parents.
Teachers, volunteers and classmates can read aloud to EL learners to improve their language skills and vocabulary. They can share books with students who are learning English. ELLs should also be encouraged to continue to develop literacy and skills in their native language. Teachers, peers, staff and volunteers can provide a supportive environment by learning about the cultural backgrounds of EL learners. They will see this as a sign of respect. As suggested by Benavides, the students themselves are the most helpful resources, as they come from a rich background full of experiences.
The Need for Teachers to Receive EL Training
Benavides says that even though EL instruction is not part of the teacher preparation program in Oklahoma, her district provides professional development and study groups for teachers interested in taking the state test to become EL certified.
"We need to remember that all teachers are EL teachers as EL students are in mainstream classes," Benavides says. She recommends that all non-EL-certified teachers attend training to learn strategies that will help them teach language within the context of their different subjects. School administrators should prioritize this training to improve the classroom performance of both teachers and ELLs.
Research indicates that students learn English faster and more effectively when they learn it within the context of their other school subjects.
Teachers can learn simple strategies such as writing down or drawing keywords or writing instructions on the board to help ELLs. Lessons can be recorded. Vocabulary words for lessons can be given in advance. Lessons can also be made available for students to preview, which helps increase understanding.
These are just a few things that can be done in any classroom.
If you have access to an ELL specialist, like Elizabeth Benavides, make it a priority to build a strong relationship with them. Talk to the ELL specialist about what you are doing in class, as students can also use some of the same vocabulary in the English as a Second Language (ESL) class.
Overcoming Communication Difficulties
Communication difficulties may develop as teachers might think that students who can follow written and verbal instructions can also speak and write in English, but that is not always the case.
It's essential to take interactions with students seriously and really focus on what they're saying. Never regard their struggle to express themselves in English as a lack of intelligence or maturity. Most ELL students know a lot but have difficulty describing the information in English.
It's best to not make a big deal of ELLs' mispronunciations and treat their input in class with respect. It can be disheartening for them to learn English at first, as it can take a long time to see results.
Try to have fun while helping English language learners overcome communication gaps. Help them develop the courage to take risks by encouraging a sense of humor while learning to improve their English.
The most important thing that teachers can do to provide a better learning experience for their English language learners is to know them as well as possible. Learn about their interests and strengths, as well as their family backgrounds. This will help you understand how to best support them. It will also provide a model of behavior for all students in your classroom.
It can be a challenge to work with ELLs, so instructors may have to be creative and think outside the box. However, it's such a rewarding experience to see these students progress and become confident English speakers.
Dr. Tamecca Rogers is Director of Diversity, Equity and Inclusion at Tulsa Technology Center. She is a writer and mom to three boys who love adventures.
---