Homeade Ice Cream: Nothing's Cooler
Ice Cream in a Bag, Basic Vanilla Ice Cream, Summer Fresh Strawberry Ice Cream and Easy Chocolate Ice Cream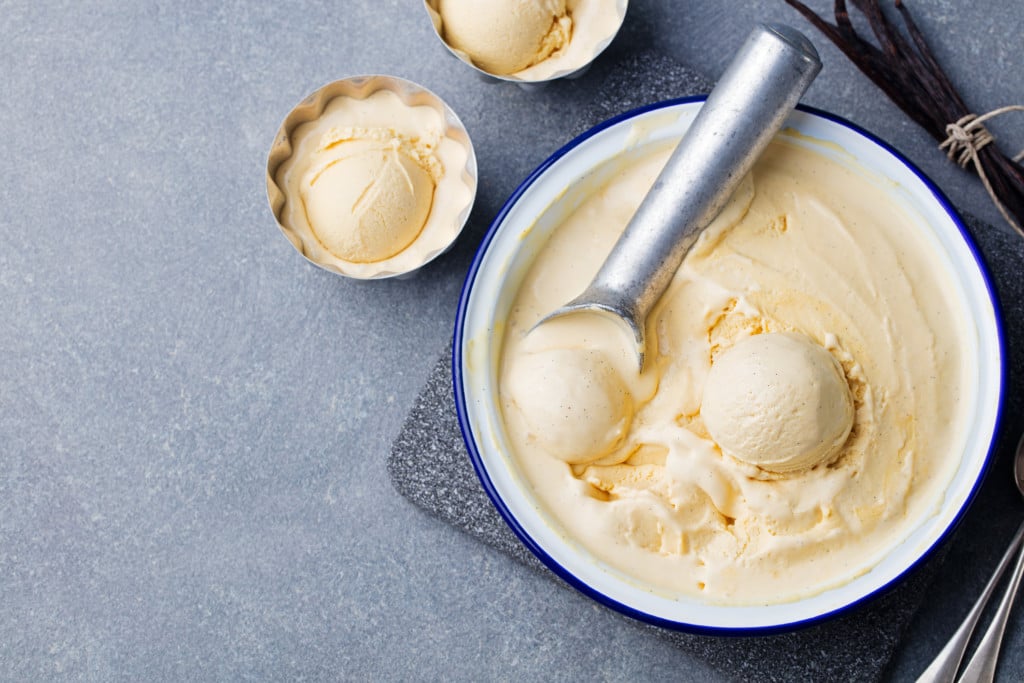 Here's an easy way to build up your cool-mom cred this summer: Make ice cream for dinner.
My kids loved it when we started the summer with an ice cream dinner. They thought I was joking when I told them they had their choice of hot fudge or strawberry sauce instead of peas and carrots.
Since there was no dinner to fix, I took the time to make homemade ice cream. You know how the book is almost always better than the movie? It's the same with ice cream. Homemade rules.
If you have one of those great Breville ice cream makers from Williams-Sonoma, I envy you. Last I checked, they were around $400 on sale. But you can have great ice cream with the small electric machines, the old hand-crank models and even without a machine at all.
Choosing between these recipes, kids will easily choose the recipe where you play catch with the ice cream in lieu of an ice cream maker. So, let's start with that one.
A friend shared this recipe with me, saying it was a hit with the kids at her family reunion.
Ice Cream in a Bag (aka Bean Bag Ice Cream)
1 cup whole milk
1 cup half and half
1/2 teaspoon vanilla extract
1/2 cup sugar
2 pounds ice
1 cup coarse salt (or rock salt)
In a large bowl, mix together milk, half and half, vanilla and sugar.
Pour the mixture into a quart-sized zippered plastic bag. Squeeze out excess air and seal the bag with duct tape so it doesn't leak. Put the quart-sized bag into a gallon-sized zippered plastic bag, and fill it with ice, water and about 1 cup coarse salt. Squeeze out the air from the big bag, and seal it closed with duct tape so the bag won't leak.
Now for the fun part: Gently toss the bag up and down for about 10 minutes. The bag will get cold, so you may want to toss it with a towel.
Cut a corner of the quart-sized bag, and squeeze ice cream into a bowl.
---
Here's another ice cream recipe that doesn't require an ice cream maker. It will give you a firmer ice cream than the "ice cream in a bag" method.
Basic Vanilla Ice Cream (No Ice Cream Maker Required)
1 (14-ounce) can sweetened condensed milk
1/2 cup half and half
1/4 teaspoon salt
2 tablespoons vanilla
2 cups whipping cream
In a large bowl, combine the sweetened condensed milk with the half and half, salt and vanilla. Stir until well blended.
In another bowl, whip the whipping cream until soft peaks form. Fold the whipped cream into the sweetened condensed milk mixture.
Place in a 9-by-5-inch loaf pan. Cover and freeze 6 hours or until firm.
---
Strawberry ice cream is a kids' favorite. This one is great because you don't have to cook the custard base on the stovetop before adding it to the ice cream maker.
Summer Fresh Strawberry Ice Cream
Strawberries:
2 ½ cups sliced fresh strawberries, divided
1/3 cup sugar
1 teaspoon lemon juice
Ice cream base:
2 eggs
¾ cup sugar
2 cups heavy cream
1 cup whole milk
Thoroughly dry the strawberries. Combine strawberries with sugar and lemon juice. Cover and refrigerate 1 hour.
In another bowl, whisk eggs for 1 to 2 minutes. Slowly whisk in the sugar until it is completely combined. Whisk in the cream and milk until mixed.
Puree strawberries in a blender, then add to the ice cream base.
Follow directions for your ice cream maker, and churn. While ice cream is churning, use a fork to mash reserved strawberries. Drain well. Once ice cream is made, fold in strawberry chunks. Place in the freezer to harden.
---
With three ingredients, it doesn't get easier than this.
Easy Chocolate Ice Cream
1 (14-ounce) can sweetened condensed milk
2/3 cup chocolate syrup
2 cups heavy cream
In a large bowl, combine sweetened condensed milk and chocolate syrup until completely combined.
In another bowl, whip cream until stiff peaks form. Fold cream into chocolate mixture.
Pour into ice cream maker and follow manufacturer's instructions to churn. Freeze until firm.
---